JRi Shocks just wrapped up their two biggest trade shows of the year and as a part of both shows, they offered attendees the chance to enter a drawing for a set of shocks for a vehicle of their choice. JRi had HUNDREDS of entries but selected only one winner from each show.

William Hodge of Houston Texas and Wil Herrington of Cochran Georgia were the lucky folks who's names were randomly selected from the extensive list of entries. 

William Hodge is the owner of a Detroit Speed equipped '69 Camaro that was a gift from his parents before he could even drive.  You can read more about William's Camaro project and his response to learning that he was our winner HERE.  Hodge will be installing the double adjustable hydraulic ride height system on his Camaro with the help of Houston based GAP Racing.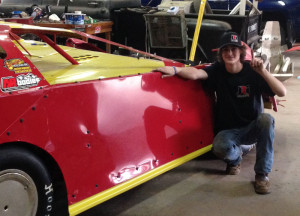 Wil Herrington is a late model racer out of Cochran Georgia.  "I was really shocked when I got the phone call," said Herrington.  "When I registered for them I knew for sure I wasn't gonna win. I am really excited to work with the guys at JRi."

Stay tuned to JRiShocks.com for updates on both vehicles as they near completion!
FOLLOW @JRiShocks
Facebook
Twitter
Instagram
Youtube
Contact any of JRi's market managers for more specific information on your application, just click their name.
Motorcycle Drag, Harley Davidson and Road Racing – Marcus McBain
Street/Pro-Touring – JJ Furillo
Offroad – Tony Cuva
Short Track Dirt – Matthew Logan
Short Track Asphalt – Wayne Gregory
Drag Racing – Pete Brower