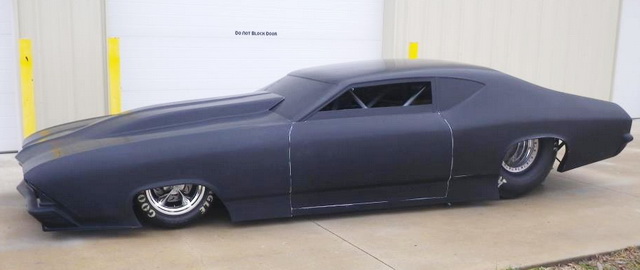 Officials from the American Drag Racing League announced today that longtime partner and innovative chassis builder Andy McCoy Race Cars will return as a major sponsor for the 2013 ADRL Tour presented by Speedtech.
AMRC will post $48,000 in contingency across six ADRL classes in 2013.
"Everyone at AMRC was ecstatic when the Nowling and Switzer families reacquired the ADRL," said AMRC owner Andy McCoy. "The response from our customers has been equally enthusiastic. We all agree that under their leadership the ADRL has a very bright future."
AMRC's latest creation, a sleek new '69 Chevelle body, was recently approved by the ADRL's Technical Services Department for competition in the ADRL beginning in 2013.
"Andy, his family and everyone at AMRC have been loyal partners to the ADRL for many years," said ADRL President Kenny Nowling. "AMRC's products are some of the best in the world and their new '69 Chevelle body is absolutely a work of art."