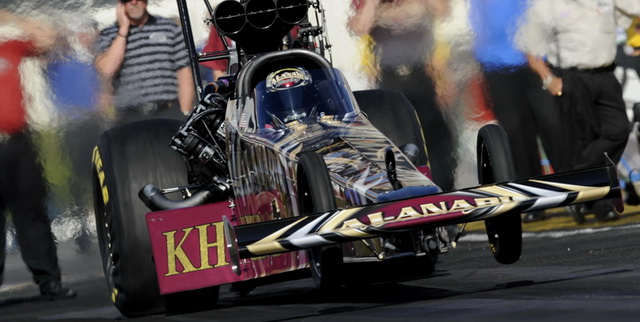 Al-Anabi Racing Top Fuel driver Khalid Al-Balooshi is in the running to be named the Next Great Motorsports Star by ESPN The Magazine after completing his rookie season in the NHRA Mello Yello Drag Racing Series last month.
According to ESPN.com, "Every year since 1998, ESPN The Magazine has recognized an elite group of emerging athletes to watch in the year ahead — athletes we call NEXT. They are competitors not only on the cusp of stardom, but on the verge of transcending their sports. NEXT is what happens when the hype is real."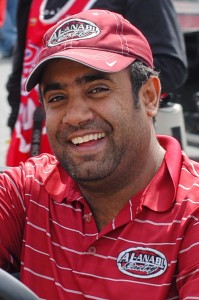 Al-Balooshi is one of five drivers nominated in the Motorsports category. A native of Dubai, United Arab Emirates, in 2012 he made the very difficult transition from driving Pro Mod cars to piloting a Top Fuel dragster.
He became the first Middle Eastern driver and just the third driver from outside North America to win a race in NHRA's premier series when he won the Auto-Plus NHRA Nationals at Reading, PA, in October. He finished 11th in the final season points standings.
Prior to 2012, Al-Balooshi won the 2011 NHRA Pro Mod championship and Qatar's Arabian Drag Racing League Pro Mod championship in 2010 and 2011. In addition, he won the American Drag Racing League Pro Mod championship in 2010. He has 159 race wins.
Voting for the Next Great Motorsports Star continues until 5 p.m. ET on Friday, Dec. 14. To vote, log on to ESPN.
(Photos courtesy NHRA/National Dragster; Ian Tocher; Click to enlarge)