As a resident of nearby Channahon, Ill., Zach Sackman couldn't have possibly imagined a better time or place to earn his first NHRA national event win than at the 20th annual Fallen Patriots NHRA Route 66 Nationals presented by K&N at Route 66 Raceway. The 21-year-old picked up his first Top Dragster Wally when he defeated Shanna Snyder in the final, using a holeshot advantage to secure the victory.
"It's pretty surreal to win my first national event here," Sackman said. "I grew up coming to the races here, so to earn my first win in the Hangsterfer's Top Dragster here is pretty overwhelming."
Sackman qualified fifth in the 30-car Top Dragster field with a 6.131-second elapsed time at 225.67 mph. He used superior reaction times and consistent passes to defeat Bob Mandell II, Steve Furr, Madison Ellison and Lynn Ellison before facing Snyder in the final round. While Sackman slowed to a 6.206 from his 6.08 dial-in, his .020-second reaction time was enough to defeat the 6.262 of Snyder, who dialed a 6.23.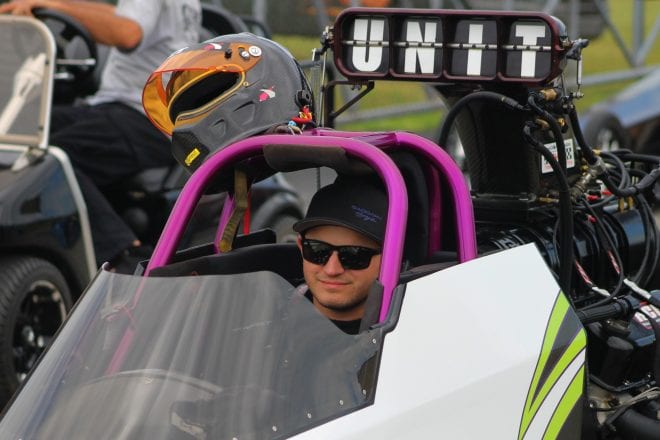 "Going up for the final round, I just told myself it was like any other round. Before I staged, I took a deep breath, rolled it in and didn't do anything different than I would normally do. I felt pretty good on the tree. I got down to a thousand feet and didn't see Shanna, so I hit the brakes and lifted. As soon as I did that, I heard her coming and thought I lifted too early. I saw my win light come on and I just couldn't believe it," added Sackman.
"I want to thank Bill and Andrew Jones from Hangsterfer's for coming out to the race. It was great to have them here for my first win at a national event. I also want to thank the Novak family, Novak Electric, Team Racepak, Lucas Oil, Brown & Miller, Gemini Farms, Jim Evans at Rolla Competition Engines, Brando Speed, and of course my brother and my parents."
Sackman's hometown win on the NHRA tour is the second consecutive win for Sackman Boyz Racing. Zach's older brother, Matt, won the American Drag Racing League (ADRL) Summer Drags at US 131 Motorsports Park last weekend.
"Our confidence is at an all-time high," Matt said. "We've both been driving fairly good and the 'Unit' has been running awesome. We haven't ever had a car this good. Confidence in the car does a lot for a driver. I think it makes your driving better when you know you have a good car underneath you. We have high expectations going into PDRA at Indy."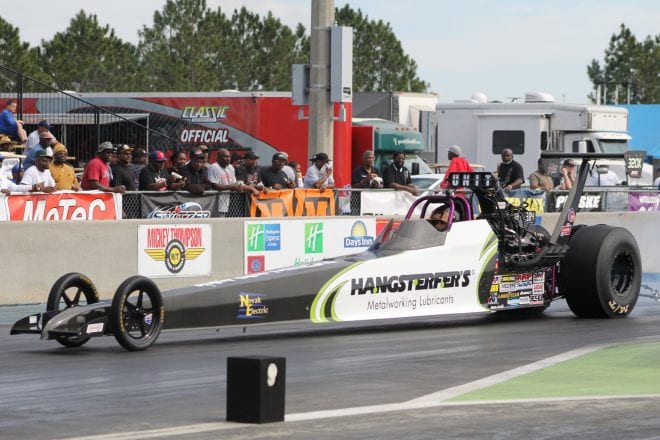 The Sackman Boyz Racing Top Dragster team will try to win their third race in as many weekends as Matt Sackman jumps back in the seat for the Professional Drag Racers Association (PDRA) Mid-America indy Showdown at Lucas Oil Raceway at Indianapolis, July 13-15.