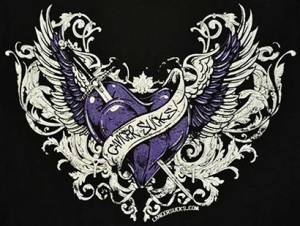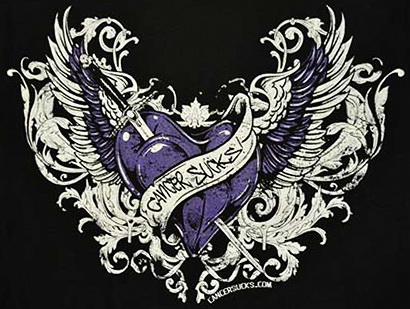 If there's one thing all race fans can agree on, it's that "cancer sucks," which is why the X-treme Drag Racing League (X-DRL) is pleased to reveal its designated charity for its inaugural 2013 season.
The X-DRL announced Mar. 5, that it has formed a partnership with the popular "Cancer Sucks!" charity for 2013, meaning the X-DRL and Cancer Sucks!, Inc. will work together during the 2013 racing season to help raise money for cancer.
The X-DRL and Cancer Sucks! will hold their first cancer fundraiser at the upcoming Bash on the Bayou, which takes place May 17-18 at No Problem Raceway in Belle Rose, La. It is the third of nine races during the 2013 X-DRL season and will include a live and silent auction, with all proceeds going to cancer research, as well as numerous other activities in the area leading up to and during the race.
"We at the X-DRL are thrilled to be working with such an established and proactive charity like Cancer Sucks!, Inc. My mother lost her battle with breast cancer and I certainly understand how this terrible disease affects so many people," X-DRL Co-Owner Jeff Mitchell said.
"We are glad to be working with a company working so hard to find a cure to cancer, and we are totally behind the message Cancer Sucks! provides. They have a unique and interesting voice when it comes to cancer research, and that is going to lead to a number of exciting fundraising events with the X-DRL in 2013."
Established in 1998, Cancer Sucks! has more than 420,000 Facebook fans, and provides a forum to those who have lost loved ones to cancer while aggressively raising money to find a cure.
Cancer Sucks! mission is to "Provide a forum for those who have lost loved ones to cancer while aggressively raising money to find a cure. No one should have to go through what millions of cancer victims, survivors and those left behind have endured."
Cancer Sucks! operates without any paid employees and has raised over $750,000 to cancer research. Expenses are covered by corporate sponsors so all money raised at fundraising events and merchandise sales go to cancer research.
The company's merchandise line features cutting-edge graphics and apparel, all with the hope of finding a cure for cancer. Cancer Sucks! will also have a noticeable presence at each X-DRL race beginning with the Spring Nationals in Tulsa, and additional activities and fundraising events at select X-DRL races will be announced in the coming weeks.
Additionally, the X-DRL will offer special X-DRL/Cancer Sucks! merchandise and apparel to help raise additional money for cancer research.
"It is great to be working with a company like the X-DRL and to share the same passion regarding cancer research as we do at Cancer Sucks!," Cancer Sucks! President Rick Horton said.
"Cancer really does suck and we are working hard so that one day nobody has to go through what millions of victims and their families have endured. We are excited to work with the X-DRL in 2013 and we have some very cool ideas to help us get closer to that goal."
For more information on Cancer Sucks!, email [email protected], visit their website at www.cancersucks.com or their Facebook page at http://www.facebook.com/cancersucks. Donations can be made on the website or mailed to Cancer Sucks! PO Box 1091, Bixby, OK 74008.