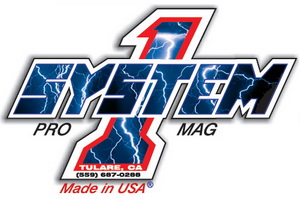 Renowned racing ignition specialist Bob Wyman will be spearheading a new magneto service and repair venture, System 1 Pro Ignition, a collaboration with long-time parts manufacturer and racer Steve Faria's System 1 Filters.
"I look forward to providing the same quality magneto service as I did before moving here," said Wyman.  "We are up and running in our new shop here at System 1 and I hope to  continue to support racers I have worked with in the past."
For questions, inquiries and customer support, Bob can be reached at (559) 687-0288.  The shop fax number is (559) 687-0289.  Bob can be emailed at [email protected].
System 1 Pro Ignition
4288 South K St
Tulare, CA 93274