Tom Bailey and the team at Sick The Magazine have stepped up their giveaways big time with the announcement of the chance to win a race-ready 1957 Chevy Belair Gasser.
The Gasser might look familiar as it's made an appearance on the Tom Bailey YouTube channel, where it was raced by EJ Naegali and "Mr. Sam" (from the Cleetus McFarland YouTube channel) at Sick Summer Presented By TBM Brakes. There, EJ clocked a 12.28 on her first full-power quarter-mile pass and drove it over 600 miles to complete the event. And since then, it's become even more powerful thanks to a brand new Isky Cam!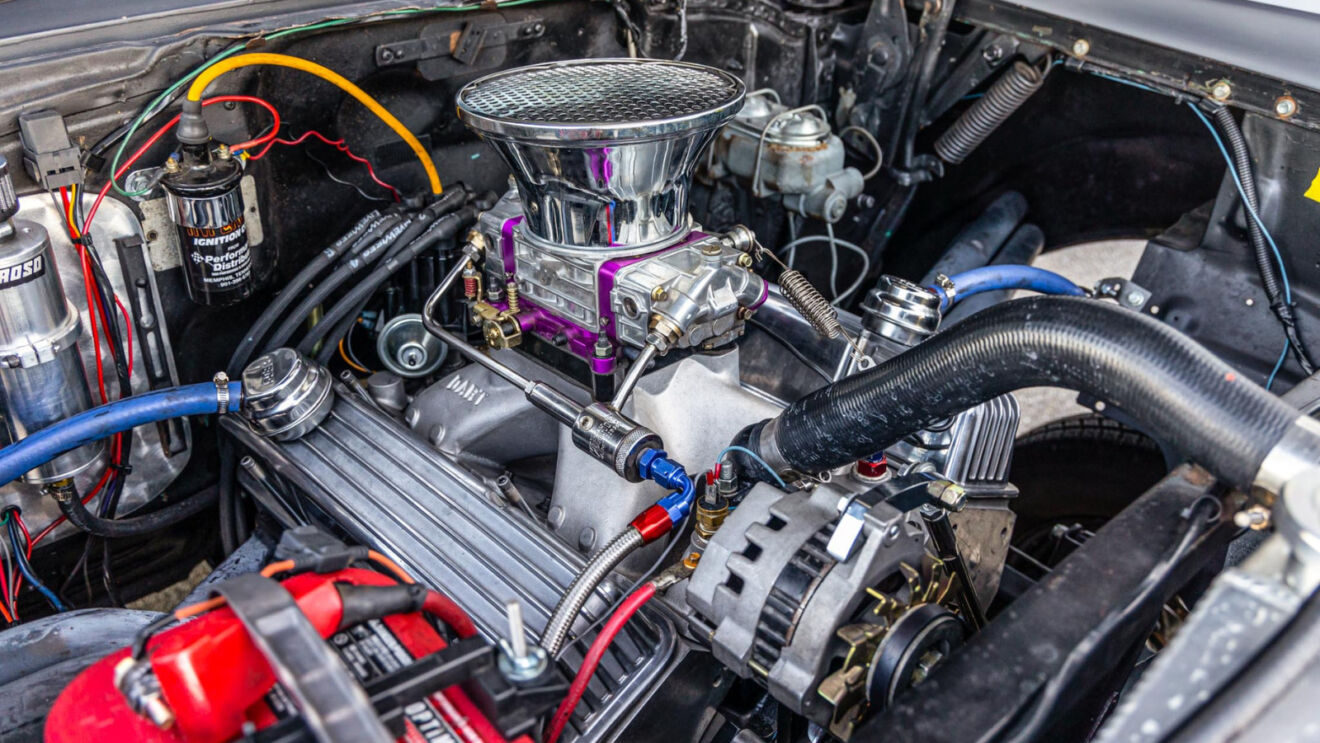 This is a true drag-and-drive Gasser, ready-to-go racing. It has a Gear Vendors Overdrive unit to keep highway revs down, along with a Be Cool radiator that manages the temps. Ididit upgraded the steering column so you have street-legal lights and blinkers, while behind the wheel Racequip provided upgraded belts to keep you safe (there's also a roll cage to make sure you can pass tech).
Rossler gave the transmission a refresh while Mickey Thompson hooked the Gasser up with brand-new rubber. Oh, and there might still be some VP Racing Fuel sloshing around in the tank if you are the one to take this awesome Gasser home!
Tom Bailey said giving away the Gasser was a tough decision.
"We've made a lot of memories with this car already," he said. "It looks cool just sitting there, let alone seeing it drive down a highway or on the quarter-mile. But now it's time for somebody else to make their memories, and hopefully it goes to someone who will really enjoy it."
There are several ways you can get your entry (you can read them in full in the terms and conditions at
sickthemagazine.com
). Annual subscriptions to Sick The Magazine get a huge 40 entries, while every $5 spent on Sick The Magazine merchandise will also get one entry. No purchase is required, and the promotion ends at 11:59:59pm on September 8, 2023.
So make sure you support print magazines by getting a subscription to Sick The Magazine's book, and you just might end up with something very cool in your driveway!