Despite remembering that first weekend in August so vividly, for some reason I've found it hard to talk about our inaugural DRAG ILLUSTRATED World Series of Pro Mod (WSOPM). It's not that I haven't wanted to talk about it, and I have on several occasions, but I've seemed to struggle putting my thoughts and feelings into words. Even in this moment, the wide-ranging emotions I felt over the course of a week in Denver are hard to organize into anything remotely coherent. So many things stand out; much of it still so surreal.
From the very moment I arrived at Bandimere Speedway just past noon on Tuesday the week of the race, it was overwhelming. Actually, the gravity of the whole ordeal began to sink in before I even left Missouri. It was 5:44 p.m. on Sunday, July 30th—nearly a full week before the event—when the first text came through from my longtime friend Cale Crispe, who with his brother Cody and father Larry run the Speedway alongside John "Sporty" Bandimere III and the rest of the family. It was a simple photograph, a shot of a white toterhome and stacker trailer with Massachusetts tags. "One down," the accompanying text read.
Boston-based Pro Mod racer Pete Farber was the first of our invited WSOPM drivers to arrive on the property. It was a weird feeling in that moment. Not a scary thing, certainly not a no-turning-back kind of dread, but more like a holy-crap-this-is really-happening! type of reckoning. And it only intensified from there. By the time I had feet on the Colorado ground, all 14 of our invited WSOPM teams had arrived, along with a slew of Top Sportsman, Top Dragster, Junior Dragster and race-your-way-in competitors.
What seemed like an eternity of planning quickly gained breakneck speed. In a blink of an eye it was Saturday, August 5th, and 16 of the world's baddest Pro Mods were lined up in the staging lanes of Bandimere Speedway preparing to do battle for a winner-take-all $100-grand. The sensation that came over me was so strong it literally brought me to tears. I remember wrapping my arms around my wife, Alisha, and asking, "Why am I crying?" It was overwhelming. I was trying as hard as possible to hold it together, but I just couldn't—and I couldn't explain it. I wanted so bad to do a Ted Nugent rock-and-roll kick or something that would demonstrate just how happy and excited I was, but all I could muster was getting teary-eyed.
Beyond the scope of sharing monumental occasions with my family—like my wedding day and the birth of my kids—I have to admit I've never experienced anything like that first round of WSOPM eliminations. Those eight pairs of cars, those eight individual drag races, meant as much to me as anything in the world ever has. Truth be told, I think I've spent the last 45 days or so in a bit of a funk because I know I may never feel that feeling again.
Now, I've enjoyed a few moments almost like this since we kicked the doors open here at DRAG ILLUSTRATED. I remember well the feeling I had when holding the first issue of the magazine in my hands, and I remember how proud I was when I opened the box that contained the first copies off the press of our 100th issue. In the back of my mind, though, I always knew that one day we'd be writing stories, captioning photos and planning the layouts that would hopefully capture a drag race of our own, and I'm forever humbled to know that day has come.
I'll never be able to adequately express my gratitude to "Sporty" Bandimere, his father John Bandimere Jr. and everyone at Bandimere Speedway for believing in me and the World Series of Pro Mod. Their collective support, passion and direct involvement made the WSOPM possible and I will never forget it.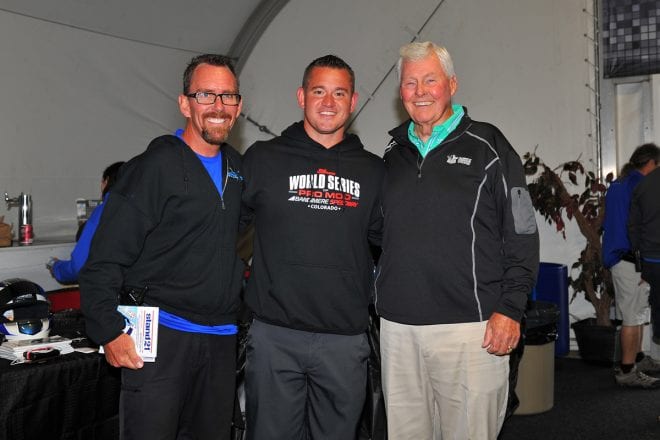 To the racers, many of whom had to travel across the country to participate in a wildly unusual event with a winner-take-all purse, I will never be able to thank you enough. Danny Rowe. Steve Matusek. Mike Knowles. Jim Whiteley. Stevie Jackson. Mike Janis. Steven Whiteley. Pete Farber. Clint Satterfield. Eric Latino. Harry Hruska. Shane Molinari. Michael Biehle. Mike Bowman. These are guys that I have an infinite amount of respect for. These are men of honor; these are fierce competitors; these are the guys that provide the definition of a Pro Mod racer. They are outlaws, badasses, gamblers and real-deal wheelmen. I hope each and every one of you feels a sense of accomplishment and pride for being willing to put it all on the line at the biggest, richest Pro Mod drag race in the history of the known universe. I appreciate you, your families and your crews more than you will ever know. A special thank you also goes out to Derek Menholt, Tommy Johans, Daniel McKune, Mark Lovell, Robert Costa and all of our Top Sportsman, Top Dragster and Junior Dragster racers for being such a huge part of this first-time event.
The support of our sponsors, especially with an admittedly out-of-the-ordinary concept, exceeded our wildest expectations. Colorado State University One Cure, J&A Service, Aeromotive Fuel Systems, JR Race Car, MagnaFuel, Winberg Crankshafts, MadCap Racing Engines, Lazarus Race Cars, GRP Connecting Rods, Fineline Graphics, Gibtec Pistons, Precision Racing Suspension, Penske Racing Shocks, Quick Drive, Kinetic Engineering, Noonan Ultimate Race Engineering, LAT Racing Oils, Speed Society, Stand 21 Racewear, MTI, ATI Jet Charters and A&E Tire all played a significant role in the success of the WSOPM, and I offer my sincerest thanks for your investment and hope you are as excited for the future of this deal as we are.
The unsung heroes of this magic moment, though, make up the team here at DRAG ILLUSTRATED. Without this group of people and the otherworldly effort that has been made to send this publication to print 125 times over the course of the last decade, the World Series of Pro Mod have would never been possible. Mike, Scott, Will, Ian, Nate, JT, Van, Joe, Andrea, Caroline and all the rest of our extended family of incredible writers and photographers, please know how much I appreciate all of your handwork and effort.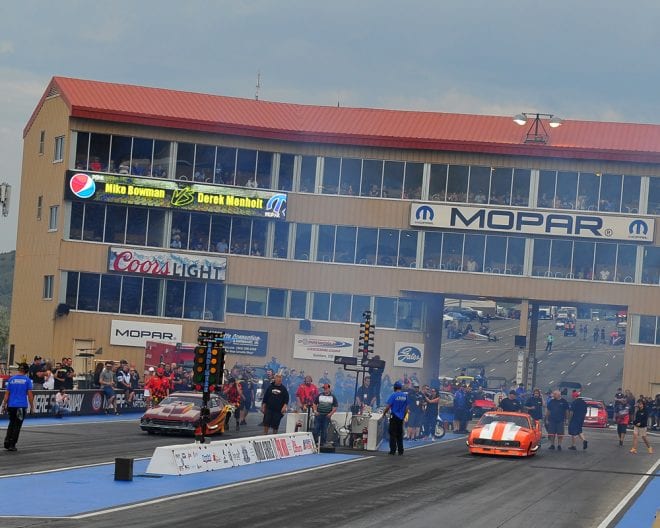 One thing in particular that served as a great challenge for us with the WSOPM was putting together a fair set of rules while not straying too far from the establishment. While there may be room for improvement, I believe we nailed it with our rule amendments in Denver, and it would not have been possible without two of my oldest and closest friends: Chris Bell and Rock Carzoli. Chris served as my go-to sounding board throughout this year and provided invaluable insight when finalizing our ruleset. Having Chris and Rock on the property in Colorado to police our WSOPM teams provided an air of legitimacy that simply wouldn't have existed without them and I can't thank them enough for working so hard to make sure everything was right.
One thing that is not lost on me as I look back on the last nine months is the profound impact the World Series of Pro Mod had on my family. To my wife, Alisha, and my kids, Maxwell and Sophia, please know that your willingness to deal with my craziness, all the ups-and-downs, long nights and weekends spent working, has meant the world to me. Thank you for your unending love and support. I love you, and I hope we made you proud.
There isn't enough space in our magazine or on the Internet, for that matter, for me to individually thank everyone who contributed in some way to the realization of this dream, but I hope each of you know—and you know who you are—how much I appreciate all your help and support. See you next year, Aug. 10-11, for the 2nd annual DRAG ILLUSTRATED World Series of Pro Mod!