Drag Illustrated Editor-In-Chief Wes Buck announced today the formation of "Wes Buck's Drag Racing Promotion Mastermind," an exclusive membership-based group that will include track owners, race promoters, motorsports manufacturers and sponsors, and other experts in the drag racing world.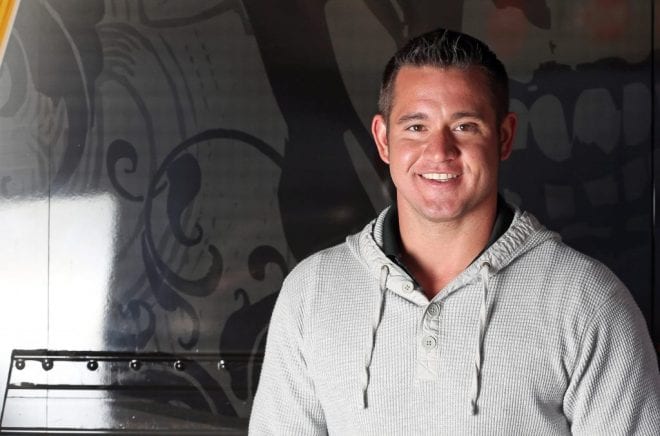 The "Drag Racing Promotion Mastermind" will give members insight in taking their event, series, facility and brand to the next level, allowing them the opportunity to learn from and network with some of the biggest names in the sport.
Within the "Drag Racing Promotion Mastermind," members will gain access to a an exclusive, private community on Facebook that includes a leadership group full of major names, including Duck X Productions' Donald "Duck" Long, Miller Brothers Productions' Jason Miller, Bandimere Speedway owner John "Sporty" Bandimere, NMCA CEO Steve Wolcott, ProMedia General Manager Rollie Miller, Royal Purple Raceway owner Seth Angel and many more.
The group of 25 industry leaders will offer their proven insight on all things drag racing, offering supreme value to the "Drag Racing Promotion Mastermind."
"I've always felt that a sort of drag racing 'inner circle' could be extremely powerful and beneficial for this community, and that's what we now have," Buck said. "What I saw was the need for a unifying, galvanizing force and I believe we have that with the 'Drag Racing Promotion Mastermind.' This industry needs a community of people with skin in the game, that are invested in the sport and in the sport's future and understand the value of learning on one another. We've brought together a group of big thinkers and star players in drag racing, and I'm so excited to make this knowledge available."
Leaning on the adage "none of us is as smart as all of us," the "Drag Racing Promotion Mastermind" will offer a wealth of incentives to its members. It will include weekly live Q&A sessions with the group's experts, member-exclusive trainings and content, including a press release package, sponsorship proposal templates, and group support and networking to learn from track operators, race promoters, manufacturers, industry insiders, track prep specialists, media members and more.
"This is for people who want to do something bigger, want to have more successful races and series, sell more sponsorships and are dedicated to moving the needle," Buck said. "This is for the hardcore people in the industry – race promoters, track operators – and real movers and shakers in the drag racing world. It may be someone who just bought a track and now has a ton of questions. Now they can lean on the wisdom and experience of others, learning from the people who have already done it and done it remarkably well."
Within the "Drag Racing Promotion Mastermind," the options for guidance, advice and ideas are endless, but Buck continually comes back to examples like, "What would it be worth to have the opportunity to ask someone like 'Sporty' Bandimere about race day execution? Or to pick Donald Long's brain on race promotion? Bend the ear of Steve Earwood? It's literally invaluable. What's more…these are people who are dedicated to the overall success of this industry. They understand that what's good for the goose is good for the gander."
The impact of the mastermind group, Buck believes, will be significant, and has already made a massive impression on its founding members.
"These are people who for decades have set the bar, and are trendsetters in the industry," Buck said. "If you recognize the benefit of that and see the value of leaning on the collective wisdom of the group, we can't wait to have you. I want more for the sport of drag racing. I want to see bigger races, more people in the stands, more sponsorships announced, new companies coming in. Never doubt the power of a small group dedicated to change and I'm really excited about what will happen in the future with this group."
For more information about "Wes Buck's Drag Racing Promotion Mastermind" and to sign up for this exclusive group, visit www.dragracingmastermind.com