Over the course of this year, my DI column has discussed various tuning topics. As we're less than a month away from the upcoming Performance Racing Industry (PRI) show in Indianapolis, I wanted to give racers a "tune-up" of what to do and what not to do at the show.
While not as big as the SEMA show, the PRI show is a very big show showcasing a wide variety of parts, services and machinery. While some of the same companies might be at both shows, at SEMA, they are there primarily to discuss automotive business and at the PRI show they are there to talk racing business. If you have something to write with, circle that word: business.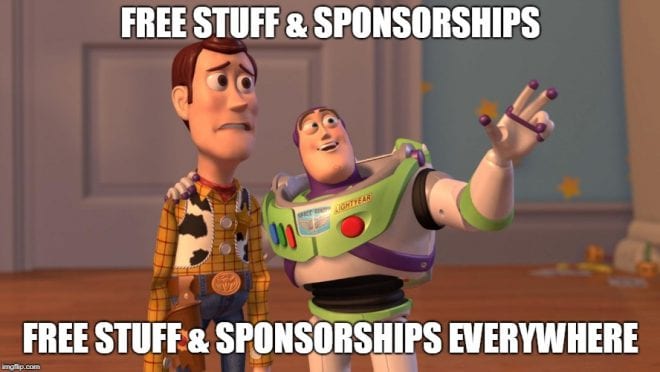 I started going to the PRI show back in 2004. The late Shelly Howard had really been on me that I needed to start going. I didn't have a clue what I was getting into and I made the same mistakes I see so many racers make when they decide they are going to go to PRI. That is carrying a briefcase full of sponsor proposals hoping to land some product deals and/or money. At that time, "product" deals were a bit more commonplace. Getting an oil deal, maybe plugs and some other consumables wasn't that hard to do. Most of those ships sailed in the various economic slowdowns of the mid-to-late 2000s and have never returned. The industry has changed, and a decal on a car is not the marketing tool it once was.
So why should a racer go?
There are still business deals to be made. First and foremost, you can make a face-to-face interaction with representatives and decision makers for various companies. If you have ever sold anything, you know that having and building a relationship is a big step. PRI allows you to build and develop a relationship with the decision makers.
Here are some pointers to helping you do more business at PRI:
Dress to impress. Look professional. A suit and tie may be a bit overboard, but business casual is definitely a good idea. Perception is reality. Do you look more like Don Schumacher Racing or a small timer? Your appearance is going to reflect on your racing operation appearance.
Have a nice business card to give people. If your business card looks hokey, you're not putting your best foot forward. Collect business cards from the representatives you talk to. This will be key to the follow-up part of the process.
Have a plan. The PRI website has an app and a show planner you can use. I list the companies I need to talk to in an Excel spreadsheet. I sort the list by booth number, then color-coat by priority. The floor is so big; having a plan helps you hit the booths you need to talk to while you are on that side of the floor. I haven't relied on the app, but I'm sure it has a similar feature. Have a plan.
It's key to prioritize important booths you want to visit. First, the person you need to talk to may or may not be there the first time you stop by, and secondly, it's a busy show. You definitely want to get your essential business done by Friday. Everybody is hung over, wore out, burned out and "whistle bit" by Saturday. If you have people you just want to stop by and say hi and shoot the shit with, Saturday is the day.
The bars stay open until 3 a.m. in downtown Indy, so it's real easy to have a "leftover" after your first night in town. Get your important meetings out of the way on the first day.
As I have stressed several times, the theme of this show is business. If you want a company to do business with your team, have a plan on how you will bring them business, and try not to rely on the "exposure" word too much.
Have your social media ducks in a row. How much of a following do you have? Have you been showcasing any sponsors' products on social media?
You need to be able to demonstrate how an investment in your team is going to turn into sales for them. If you have the means, you may be able to sell their product, and maybe come up with an incentive program after x amount of sales.
The Monday after the show, be sure to send a follow-up email to anyone with whom you had a meaningful discussion. I will often send an "it was a pleasure meeting you" email to everyone who gave me a card, even if we didn't really discuss anything substantial. I think it's important to do this ASAP after the show to remember what was discussed. Then, follow up in January because it's pretty much a blur from the show to Christmas and New Year's.
Many companies offer good discounts on orders placed at the show. If you are going to make a big purchase (aren't they all), this may be worth the price of the trip.
Another great reason to go to the PRI show is a lot of new products get unveiled there, or at least you can see the newer ones in person. Sometimes companies are looking for teams to try new products, so this may be an opportunity.
Last but not least, there's the DRAG ILLUSTRATED After Hours party, which is always the place to be Thursday night.
If you go to PRI hoping to come home with a bunch of sponsorship deals, you're probably not going to come home happy. If you go there to do business, you will be successful.
Will Hanna is a championship-caliber tuner with experience in Top Alcohol Dragster, Top Alcohol Funny Car, outlaw Pro Modified, No-Prep and more. His column, Tuned Up, appears monthly in DRAG ILLUSTRATED.