Not all racers are drivers.
The term "racer" describes those within the realm of motorsports epitomizing the spirt of the lifestyle. The word is a moniker given to the men and women who have dedicated their lives to ensuring the art of driving fast towards a finish line is left better than they found it. It's among the highest compliments one can give in our field.
George Howard was a racer.
The legendary promoter (pictured above left, with Roy Hill) left us Sunday, Jan. 8 after being found unconscious in his home the day after Christmas. He was 66 years old. A native of Alabama and a dear friend of the bracket racing community, Howard spent his life at the drag strip, but may be best known for founding the Million Dollar Drag Race, or simply "The Million," in 1996.
Bracket racing has its detractors and is derided by some, but Howard's promotions for the discipline provided an avenue for its drivers to race on a massive stage for an even more massive payout. Event winners would leave his races tens, sometimes hundreds, of thousands of dollars richer.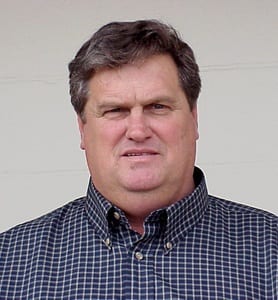 "I just wanted to do something for the bracket racers," Howard said regarding his creation of The Million. "Those guys are the true backbone of the sport. I know that John Force has done a lot for our sport, but in most cases, he's not purchasing the products every day of the week from speed shops and mail order giants. I wanted to give back to the racers, which got me thinking 'What would be neater than to have them race for the largest purse in drag racing history regardless of class?'"
News of his passing spread across the Internet Sunday with fans, fellow promoters, and drivers at every level expressing their shock and sadness at the drag racing giant's death. Howard's brother, Jim, posted the following to his Facebook page:
"Words can't express the sadness in my heart right now. Not only did I lose my big brother but I lost my mentor. George has been there for me my entire life in good times and not so good. The things that I have had the privilege of learning from him you can't put a value on. I would not be doing what I am today without him and I will miss him beyond belief. I could go on and on but there is not enough room on this page to say everything I'm feeling now so I will just close with this. He is not only in The NHRA Hall of Fame and one of the greatest promoters of all time. He will be remembered as George one of the best friends anyone could ever have and I am so proud to have called him my big brother. I want to thank everyone for all the kind words and I'm sorry I can't tell each and every one of you in person but there are just too many. The world just lost a great man."
The staff of Drag Illustrated send their deepest and most sincere condolences to Howard's family, friends, and the score of racers feeling his loss today.