After an incredibly frustrating weekend trying to wait out the New England weather, 49-time race winner Doug Kalitta turns his attention to grabbing not only his fourth Thunder Valley win but also his 50th-career win, and while he's at it, why not go for 51 in the same weekend? The NHRA Camping World Drag Racing Series resumes this weekend with the NHRA New England Nationals and the NHRA Thunder Valley Nationals June 9-11, 2023, at Thunder Valley Dragway in Bristol, Tennessee.
After a weekend of horrendous weather in Epping, New Hampshire, rain forced eliminations for that race to move to this weekend during Bristol qualifying. With three wins in six Bristol final rounds, Kalitta knows his way around Thunder Valley quite well. Throw in his 2019 No. 1 qualifier, and he's done everything he can do at Bristol, but a win, or two, this weekend would be a special way to get the Mac Tools Toyota team moving up the point standings.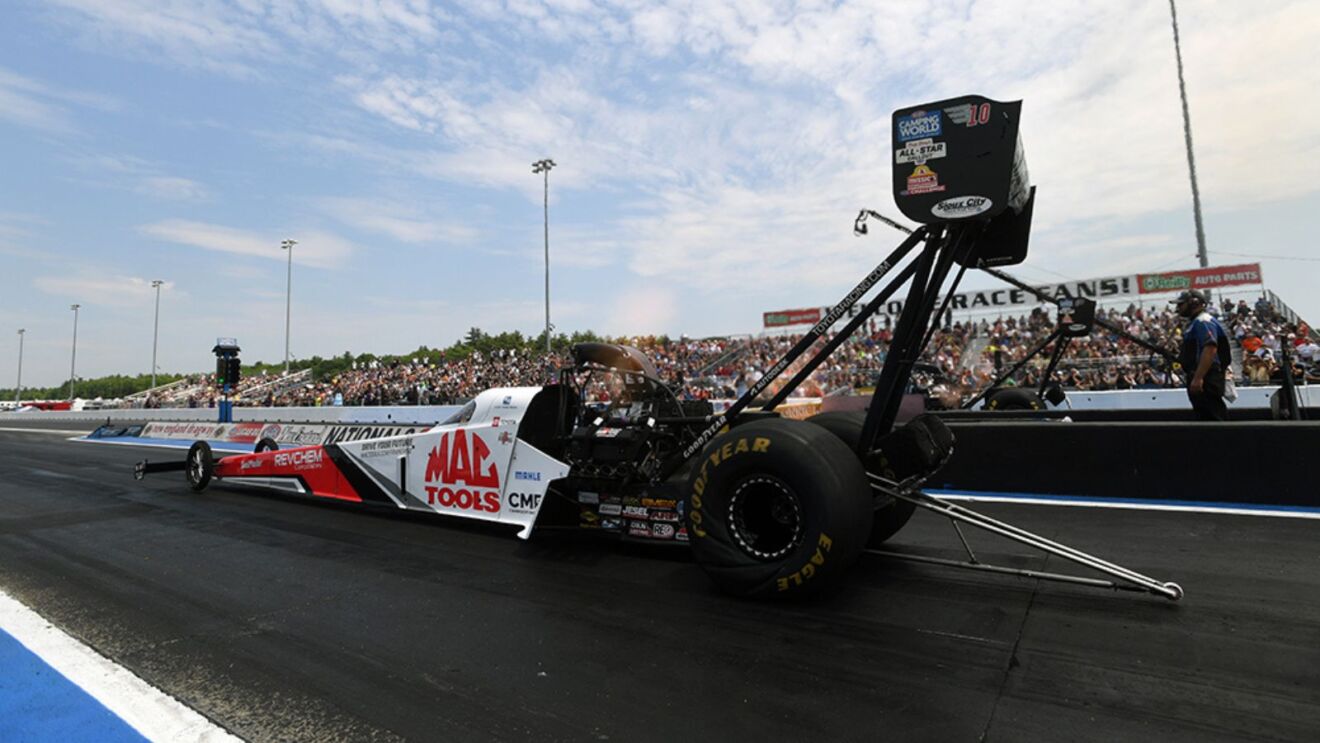 "We'd definitely like to get two wins this weekend, but we don't want to be greedy," Kalitta said in jest. "With the way this season's gone, I know we'd all be super excited to get that 50th win no matter where it happens, but after what everyone went through in Epping this past weekend, it sure would be nice to have a great weekend in Bristol and get us headed back in the right direction."
This weekend will force teams to take a race-day approach during qualifying, making the opening qualifying session perhaps the key to the entire weekend. A good run in the opening round, which is not part of Epping eliminations, means the team is in the race and that it can focus on trying to win the Epping race during the remaining qualifying sessions.
"It's definitely something we haven't done very much, so nobody has a lot of experience with a weekend like we'll have in Bristol, but it's the same for everyone who was in Epping," Kalitta added. "Alan, Brian (co-crew chiefs Alan Johnson and Brian Husen) and the rest of my guys are putting us in position to succeed. We just need everything to come together. Everyone on this Mac Tools Toyota team is working as hard as they can, and I believe in our team. We're hoping for a big weekend in Bristol."