Ten years ago, Street Car Takeover (SCT) founders Justin Keith and Chase Lautenbach created the event during a conversation at Twin Peaks. Now, a decade later, the two relax at a table in the same restaurant – albeit a different location – hosting a special cruise night the day before their annual SCT Kickoff Party.
Despite already completing a few races this year, the annual Kickoff Party officially begins the 2023 SCT season, which features 18 events across the country. For the two young gentlemen who left their six-figure jobs to chase a dream, the pre-party cruise is a rare moment to sit back and enjoy all their hard work.
Surrounded by a plethora of modern muscle cars, Drag Illustrated sat down with Keith and Lautenbach to discuss their 10th anniversary hosting SCT.
With 18 events this year, are there any new locations you're excited to visit?
Justin Keith: One of the new locations we're going to do this year is Atco Dragway in New Jersey. It's kind of a new area for us too; we've never really been up there. We're also doing a different style of event in Atlanta. Because they closed the drag strip, we're going to be at Atlanta Motor Speedway, the Nascar track. We're gonna be racing on pit road, burnout contest, big car show. That'll be late September, the same weekend we always went to Atlanta.
Are there any other new facets to the events that you'll be incorporating this year?
JK: This year, we're focusing on the racers. We have a winner's circle trailer now, we spent a lot more money on the actual trophies…
Chase Lautenbach: Solid billet trophies.
JK: Yeah, we have pretty badass trophies now. We're just focusing more on when guys win their classes, we make them feel important – taking their pictures and stuff, which we always kind of lacked on that. We're focusing more on spectators too – some of our events will have hospitality tents, VIP areas where they can eat and not have to wait in the concession lines.
CL: We're not really changing much, but we're focusing and honing in on what we've been doing. We're fine-tuning everything to make it an even better experience than it has been in the past.
You guys created Street Car Takeover during a conversation at Twin Peaks – and now here you are, 10 years later, partnered with them. Did you ever envision it coming full circle like this?
CL: They're one of our biggest sponsors. It just goes to show that we haven't changed. We still do what we do. We like coming here, we like having our partnership with Twin Peaks. We're well-connected with the company; they always treat us well, and open their doors for us. It's been a really good relationship, and it's cool to be able to continue with them for 10 years.
JK: What Chase said. We're car enthusiasts. On weekends when we're not doing events, I'm out racing events. That's what I love to do. And that hasn't gone away over these 10 years. Honestly, that's probably what makes our story so good, is that Chase and I are racers. We understand what racers want and what they don't want.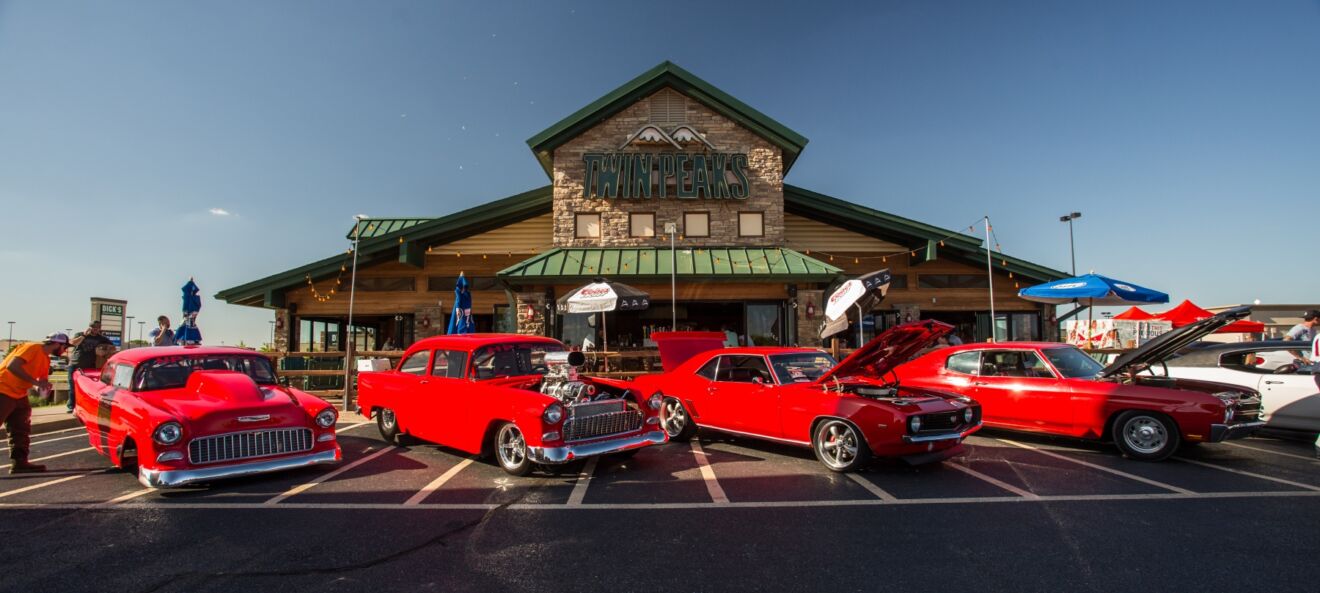 The Kickoff Party is a bit different from your usual events, in that there is a car show, but no racing. How did that come about?
JK: That's actually how we started, with doing the show at Side Pockets in Blue Springs (Missouri). It was a sports bar with a large parking lot.
CL: We literally took over the city of Blue Springs, to the point where the city would not let us come back. All the businesses were upset [with the city] because they had the best day of their year then. It was a huge ordeal.
JK: To this day, it is still the record for Culver's and Side Pockets as their busiest day.
CL: It was pure chaos. It was like our dream and our nightmare all in one day.
You bring that same energy to all of your events. How important is it for you to maintain a party type of atmosphere?
JK: We feel like that's the most important aspect of our event. We build around that. In fact, our slogan is 'Where street cars go to party.' And that's true.
CL: It's super grass roots, really laid back, with high horsepower cars and real racing. It's not so corporate. It's fun, and that's why everyone likes it so much.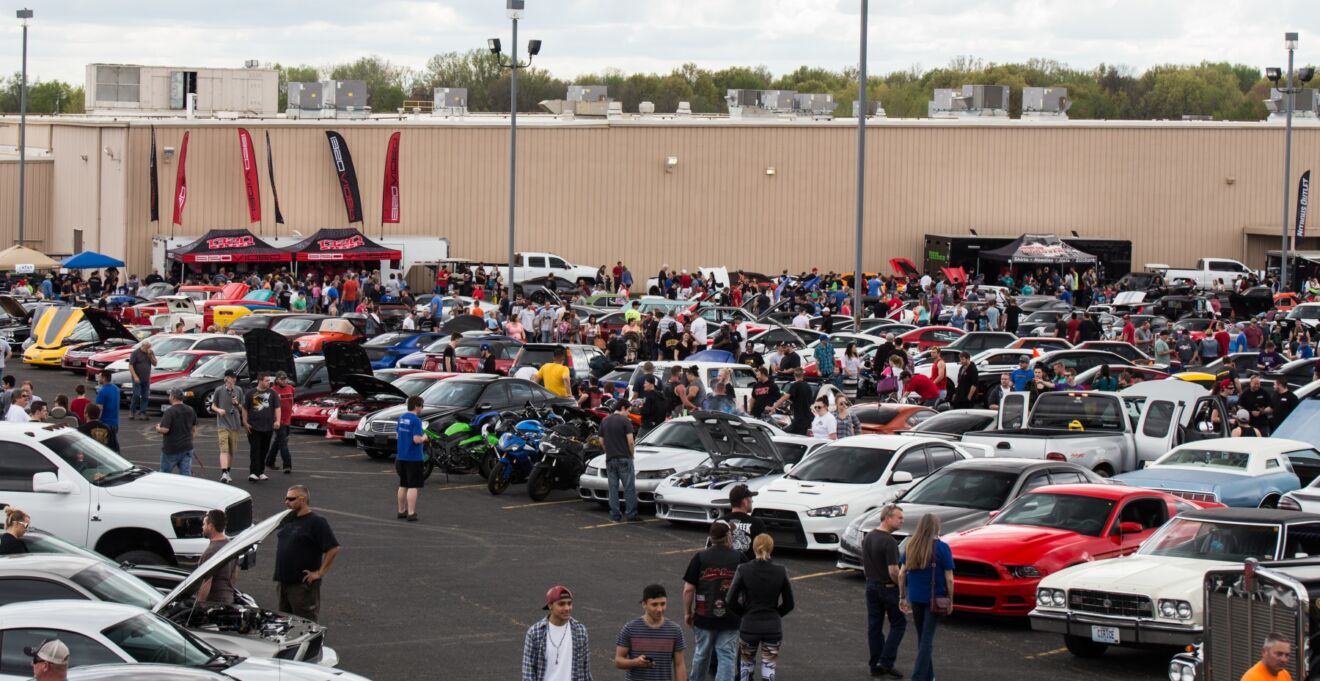 So for fans attending an SCT event in 2023, what can they expect?
CL: Real fast cars. The way that street cars are starting to roll is unreal. It's one of those deals where these events are starting to get exciting like the big NHRA events. We're doing what a lot of those guys are doing, but in cars that we can drive on the street. And I think that's why the younger generation, guys our age, like what we do. Not only can we go crack off low 7-second passes, we can drive our car home if we want to. It's insane what these cars are doing.
JK: In my opinion, if you can't drive 'em, they're not cool.