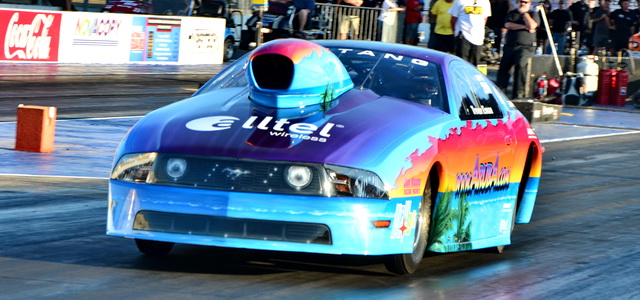 There's no doubt that Team Aruba has made a name for their 'One Happy Island' among drag racing fans. Many racers, officials and fans have made Aruba their vacation spot, including famous drag racing names like Harold Martin and John Montecalvo. Now, a group of 35 folks from Union, S.C. are planning a trip of their own. And while they are sure to enjoy the beauties of the island paradise, their motive for venturing south is quite unique.
Bobby Hicks manages U.S. operations for Team Aruba and is spearheading the group's trip. A man of strong faith, Hicks says the group is heading to Aruba for a Christian mission trip. The majority of the missioners are musicians and they'll surely find it easy to sing songs of gratitude while on the island paradise.
This group trip is further evidence to the fact that Team Aruba is making their nation famous in the racing industry and beyond. Now, because of Team Aruba and crew member Hicks, a group of gospel singers will be making a trip to Aruba later this year. Five people from this group made a trip in October and now 30 others have decided to join them for a second trip back. The Riverside Boys and Carolina Christmas Band, as the entertainers are known, plan to work with a pastor in Aruba to put on a Vacation Bible School as well as entertain through their gospel performance.
Like many others, the Aruba Tourism Authority is taking notice of Team Aruba's efforts.
"We are all huge fans of Team Aruba, and love watching them spread the sunshine and cheer of the One Happy Island throughout the U.S," told Sjeidy Feliciano, Senior PR and Corporate Communications Specialist for the Aruba Tourism Authority.
"The last few years have seen tremendous growth in engagement of the 'generations of the future,' as we continue to maintain our notoriety among loyal visitors. With ambassadors like these guys, it's no wonder the secret of our perfect island getaway has gotten out!"
While Aruba's efforts on the track are receiving more and more recognition after their stellar 2013 performance, they are best at accomplishing what they originally set out to do: attract people to their island paradise home.