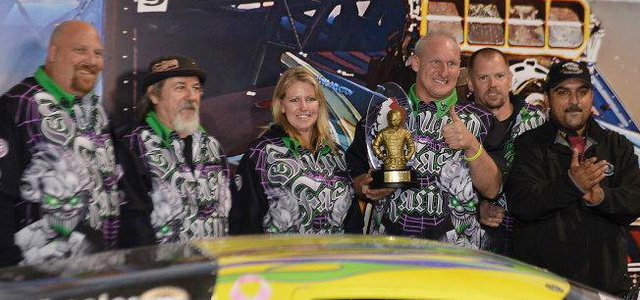 Frankie "Mad Man" Taylor ran astonishing numbers in Round One of the Arabian Drag Racing League's 2013 Championship Series at the Qatar Racing Club (QRC) in Doha.
With a single test pass of 3.62 at 203 mph the week before, Taylor's performance has shown that there is much more in the tune up as he shut it off early in the run.  It was proven during his first qualifying pass with a stout 3.580 at 213.16 mph.
"It's hard to describe how perfect the track conditions are over here as we have great air and the best track prep," Taylor said.
His second qualifier was even more amazing with a 3.563 at 214.42 mph pass.  The previous run backed up both ends of this World Record run.  As the number-one qualifier, Taylor decided to sit out the next two qualifying rounds.
First up in eliminations was Von Smith in his new Al-Anabi sponsored Camaro. Smith took the tires off and had to shut off early while Taylor went in deep, but still ran a solid 3.601 at 213.03 mph.
In the final round, Taylor faced Joey Martin who is also sponsored by Al-Anabi.  Martin left first but broke his wheelie bars.  Taylor ran a 3.559 at 214.04 mph for the Pro Extreme win and improved on his E.T. world record.
"This car is a sick beast.  There is a lot more in her still," said the Mad Man.
"Special thanks KH Al-Thani for inviting us back to Qatar," he added. "Thanks to everyone back home working behind the scenes so that we can participate in the series. QRC puts on a great show and we appreciate all they do for us racers. I can't wait to see what the future brings and hopefully this is just the first of many wins this year."