The final round of the final race of the 2022 season was a stunning analogy for Taylor Vetter's first full season in the Plan B Motorsports Top Alcohol Dragster. Throughout her 16-race push, Vetter experienced the full range of experience and emotion, and it all culminated in a stunning crash in the very round that came with a trophy at the season-closing NHRA Finals in Pomona. Unhurt but furious with herself, Vetter emerged from her slightly bruised supercharged, clutch-driven rail a woman intent on winning again – but doing it better.
"It wasn't the normal experience someone would have after winning their first national event," admits Vetter, who defeated Top Alcohol Dragster series champion Joey Severance in the final round, but did so as her dragster became unruly approaching the finish line. Although she averted crossing the centerline, the out-of-control dragster rolled on its side, slid, and smashed into the guardwall.
"I was just so frustrated with my driving. My team and Nick [Januik, boyfriend and tuner], everyone was so excited to get our first win at the last race of the season. But to this day, it's hard for me to celebrate. I know how it could have ended – I drove like an idiot and wrecked my car. I'd rather just try winning a national event the normal way."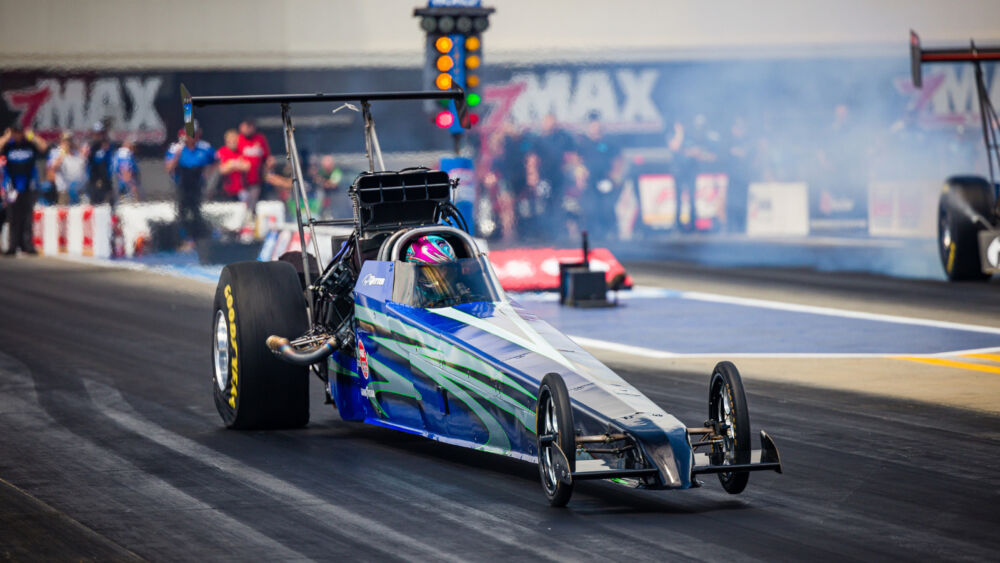 Vetter didn't choose an easy education when she opted to race one of just a handful of blown alcohol dragsters in the country. The more common choice is the injected A/Fuel combination, but Vetter – the only female currently competing with a supercharged engine setup in the category – enjoys the challenge of performing a burnout at the correct rpm, swapping feet, and hitting the shift points as she aims her 280-mph dragster down the quarter-mile.
"If my only option was to race A/Fuel, I really don't know if I would," she says. "We have a brand-new Chase Copeland car coming, and that was the plan before I crashed. So, I'll definitely be back in a blown car, and I want to strive to be a better driver. At the end of my first full year, there are still times I mess up, either with staging rpms or hitting my shift points or making sure I get the 'chutes out early. I've learned a lot about the car, and I feel way more comfortable in it than I did, but I want to be better."
Vetter's diverse orientation season included her first No. 1 qualifier award – earned at the regional event in Las Vegas – and two semifinals appearances in addition to the victory in Pomona. It also included two non-qualifying attempts on the big stage, at both Reading and Dallas.
"Last year was a freaking roller coaster," says Vetter, who races with the support of Red Line Synthetic Oil; NGK NTK Performance; Torco Race Fuels; Star Racer Belts; and CP Carrillo. "You really don't know what to expect your first full season, but we jumped right into it. I'm thankful we have such a great crew – they've gelled well together, and they have a good time and joke around, but they're just so consistent. It's huge to have a good crew and a good tuner. Nick had a really big learning curve this year, but he picked it up quickly. I'm really proud of him and this whole group.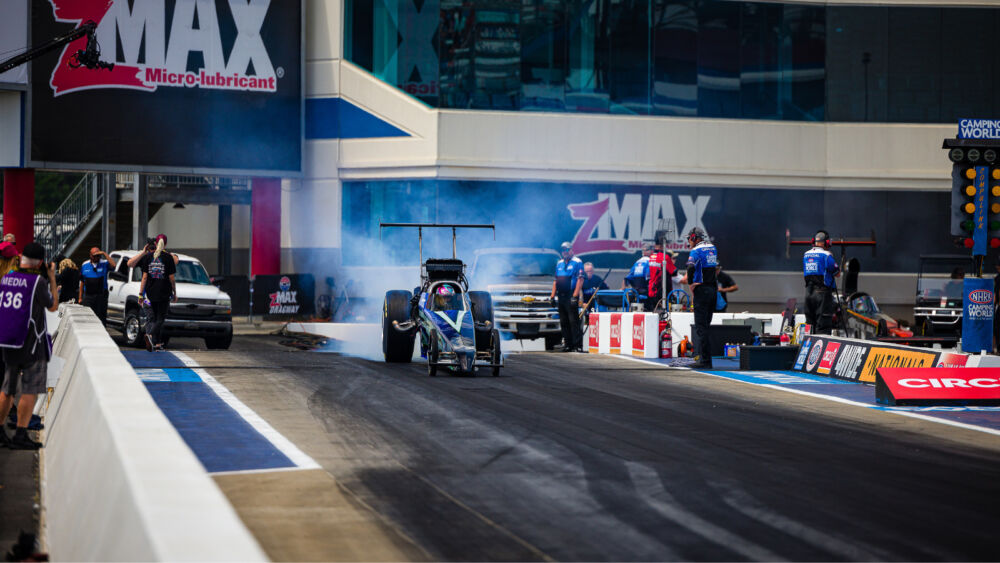 "I think the biggest thing I learned this year was just to be patient. I'm so competitive, and I wanted to get comfortable in the car so bad – there were runs it would go up in smoke, and I'd be so frustrated because I just wanted to get down the track. But we've accomplished things this year that a lot of others haven't. There are people who have been out here for years and haven't won a race, and now each of our crew guys has a Wally. It's definitely cool, and I'm proud of that – but I still want to win a national event the normal way."