It's safe to say it was another interesting stop on Countdown to the Championship.
The Midwest Nationals were nothing short of firsts – first-time wins, first to set a record and first national event debuts. There were also plenty of surprises that left us with glaring red brackets when the day was over.
A big congratulations to you if you had Clay Millican sweeping the Top Fuel wins in Illinois this year. Oh, and then there was Matt Hagan, who has made it known he's still in this fight, Greg Anderson picking up his second consecutive win in Pro Stock and Gaige Herrera securing yet another Wally in Pro Stock Motorcycle, leaving the rest of the field basically fighting for second place now.
Who had it on their bingo card that it was going to be sweltering in St. Louis the first weekend in October? We sure didn't, but that also didn't stop the crowd from packing it in on Saturday for another sellout.
CLAY MILLICAN CLAIMS ILLINOIS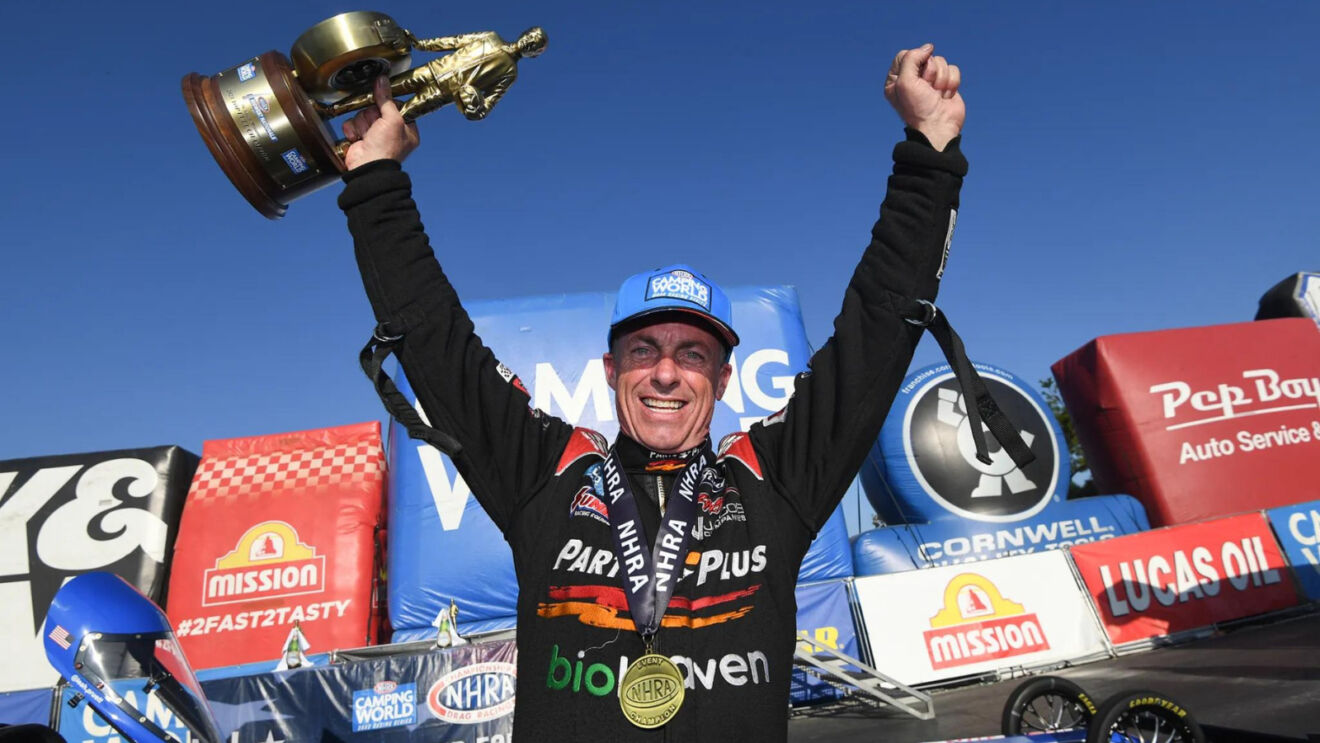 Hot, tricky tracks prove to be Clay Millican's playground. He scored the Wally in Top Fuel at the Midwest Nationals, making it his second win in Illinois and third this year. But wait – don't we call this the "St. Louis" race? Yes we do – but the track is technically in Madison, Illinois. Millican also called out the Million Dollar Drag Race winner Donnie Hagar during his winner's interview, saying, "He was just trying to do his best impression of Hagar." Well done, sir.
MATT HAGAN IS STILL A HEAVY-HITTER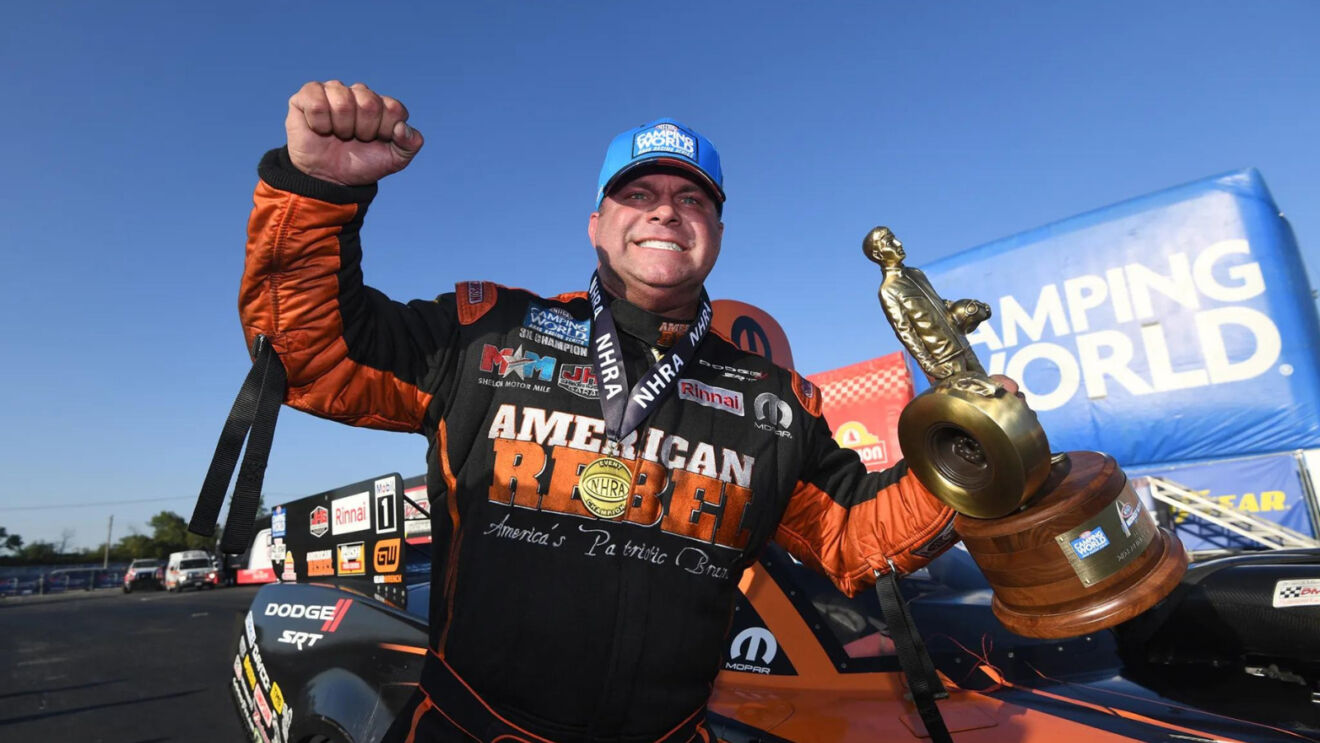 Where did Matt Hagan come from?! Maybe it was short-sided of us to write him off during the playoffs, but we were wrong. Hagan proved that he's very much still in the hunt for a fourth Funny Car championship. He's taking every inch he can get on the competition and isn't going to back down, especially after the mano-a-mano chat he had with his team prior to the Midwest Nationals. Now he's currently third in the points behind Robert Hight and Bob Tasca III.
LEAH PRUETT PICKS UP PRECIOUS POINTS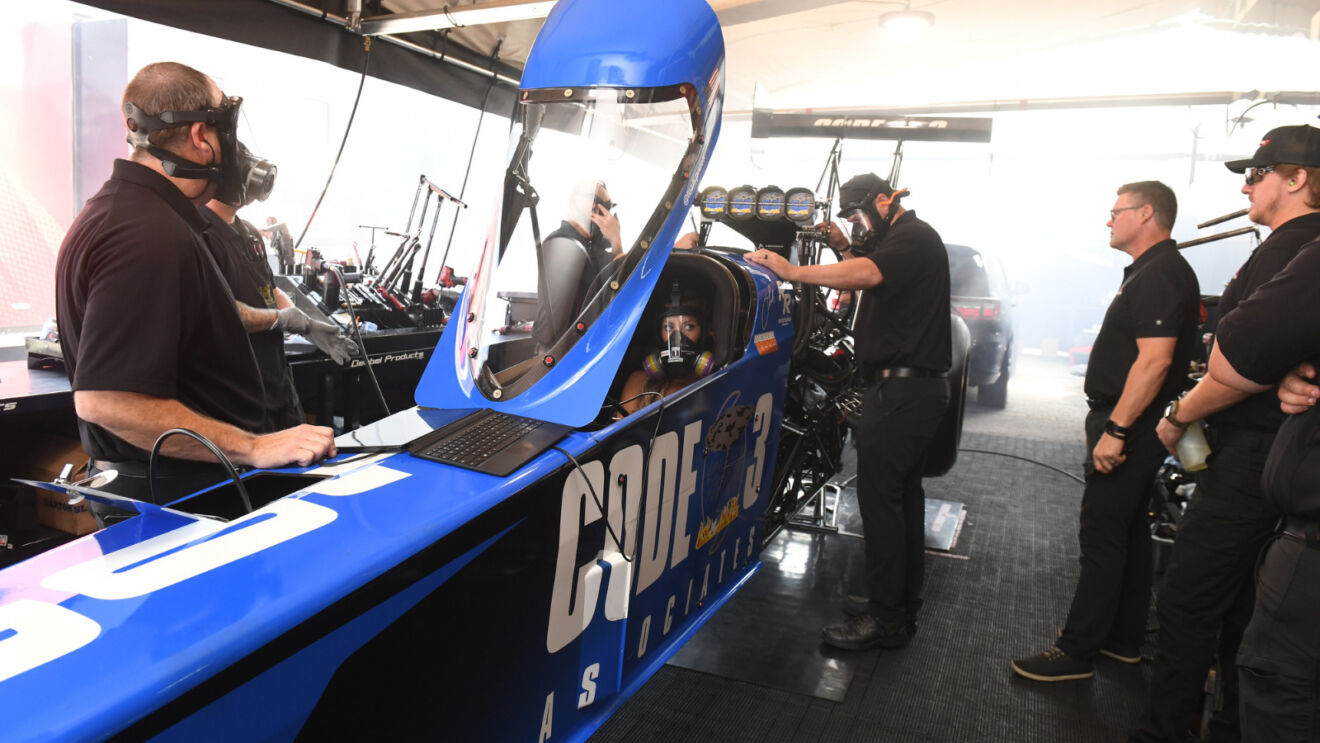 This is somewhat said in the same breath as Hagan's surprising win. Way to go, Leah (slow clap). She's made it known that she and her team have been working, and struggling, and working some more throughout the 2023 season. Now, it seems like all of that might pay off when it needs to. Even though Pruett didn't collect a win this past weekend, she did score enough points to move her to second in the standings – only 47 points away from Doug Kalitta, who's in first.
JORDAN LAZIC LEAVES LASTING FIRST IMPRESSION IN PRO MOD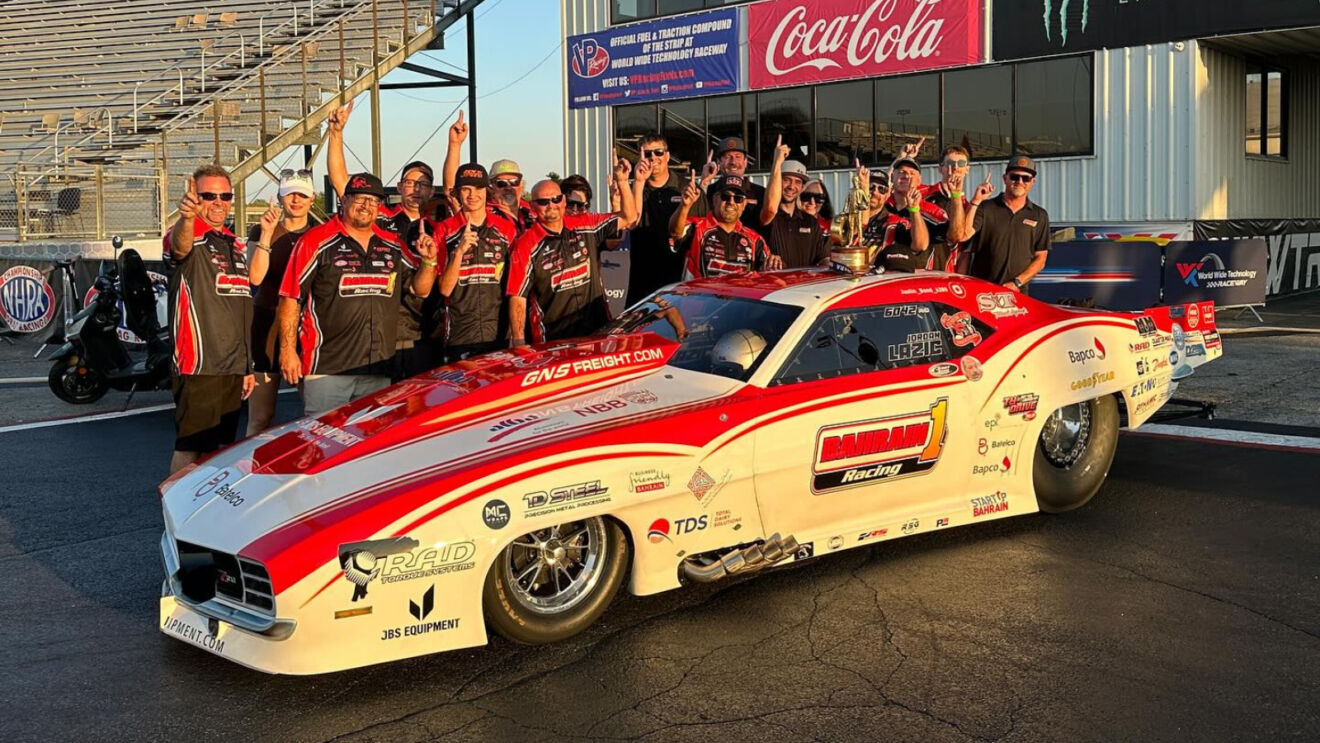 Not only did Jordan Lazic make his NHRA Pro Mod debut, but he also claimed the win on Sunday. Driving fellow Canadian Justin Bond's pro-charged Bahrain 1 Racing Camaro, Lazic proved that he was the right guy for the job. And it's a job that he hopes he gets tapped for again. "I'm just lucky to be here," said Lazic, post-win. "I was thinking if I didn't win this race, I wouldn't have a job in Las Vegas, so hopefully he's going to bring me there." Well, if Bond and teammate Kris Thorne want to stay atop of the Pro Mod points standings, we'd say you've got a good shot at going to Sin City, kid.
MCGAHAS FIND THEIR MOJO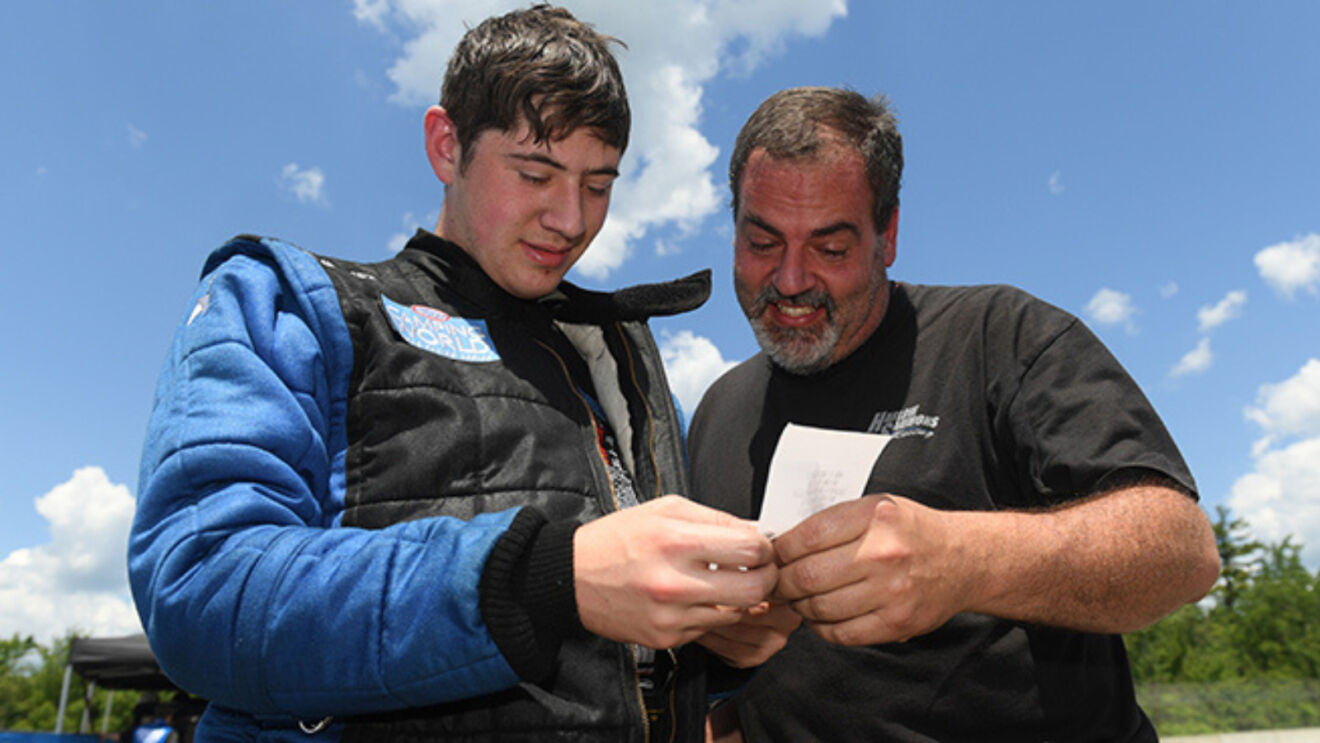 It seems as if someone had taken the Pro Stock scene, tossed it into a blender and served up a deliciously chaotic smoothie. What are we talking about? Chris and Mason McGaha, the father-son duo, hadn't exactly been the poster children for smashing success this season. Picture this: a grand total of one advancement from round one for Chris all season. And Mason? After his promising final appearance at the season opener, his win light seemed to be on a sabbatical. But then, as if pulling a rabbit out of a hat, the team unveiled their ace in the hole – the return of Brian "Lump" Self. Ah, 'Lump,' the former crew chief. Was he the knight in shining armor or simply the nudge the team needed to believe in themselves again? Was it his technical prowess, or perhaps just his sheer presence that invigorated the team? Frankly, after just two races, it's too soon to tell. But what's indisputable is this: something magical happened. Chris and Mason seemed to have found their mojo again, with both not only defeating their first-round opponents but doing so on holeshots. Chris dazzled with a .006 on the tree, while Mason was a hair behind at .007. It was the kind of underdog story that makes you cheer, especially when the underdogs are as earnest and hardworking as the McGahas.
ANGIE SMITH SUFFERS TERRIBLE PRO STOCK MOTORCYCLE ACCIDENT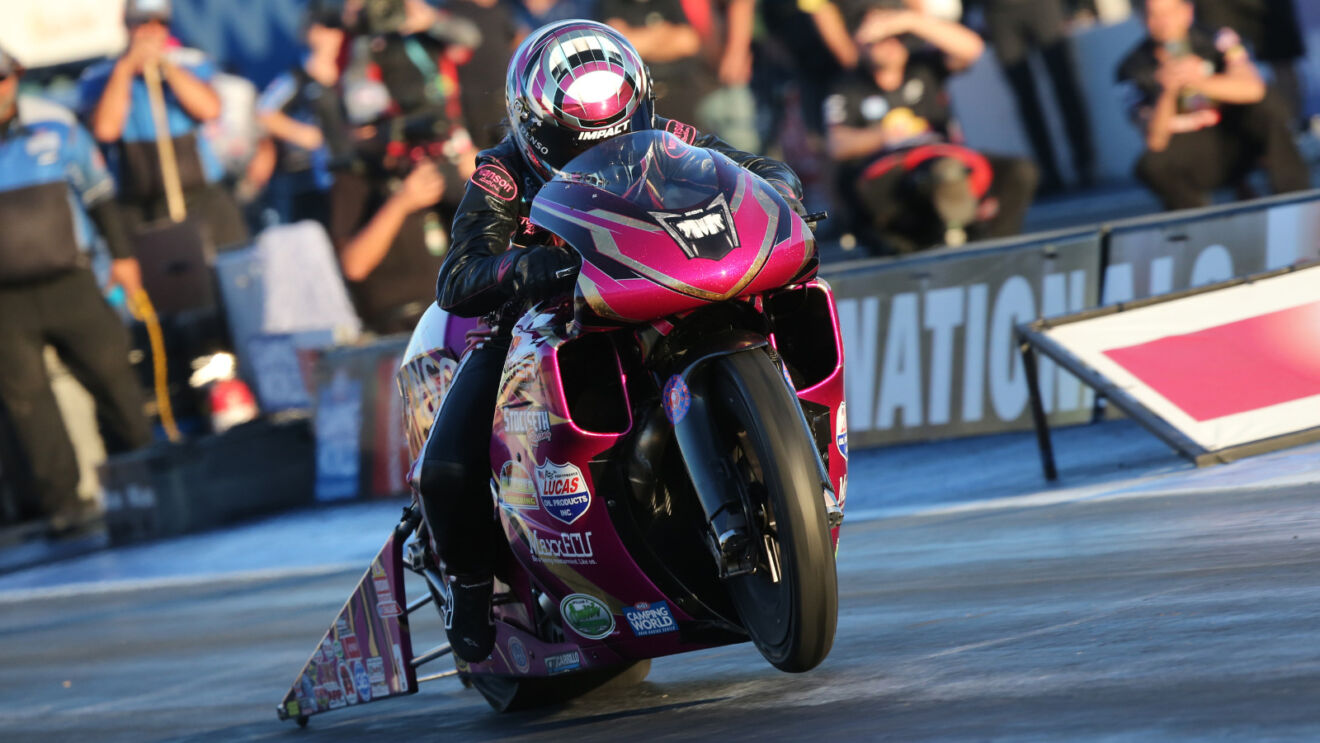 Championship contender Angie Smith wrecked her Pro Stock Motorcycle during round two of qualifying on Saturday after what looked like a controlled pass of 6.88 seconds at 198.93 MPH. However, Angie's seemingly normal lap took a hard horrifying turn. It was a terrifying scene as red lights and white sheets surrounded Angie on the track. We all waited for the news that was delivered late Saturday night that she was okay but suffered two broken feet and severe road rash. That said, Angie is back home and starting her long road to recovery, thanks to the TSR Nitro team, who arranged for Smith to travel comfortably to North Carolina. However, now what seems to be plaguing Angie's husband, Matt Smith, is where's Angie's bike?
ALLEN JOHNSON: FROM RETIREMENT LOUNGE TO WINNING WAYS ONCE MORE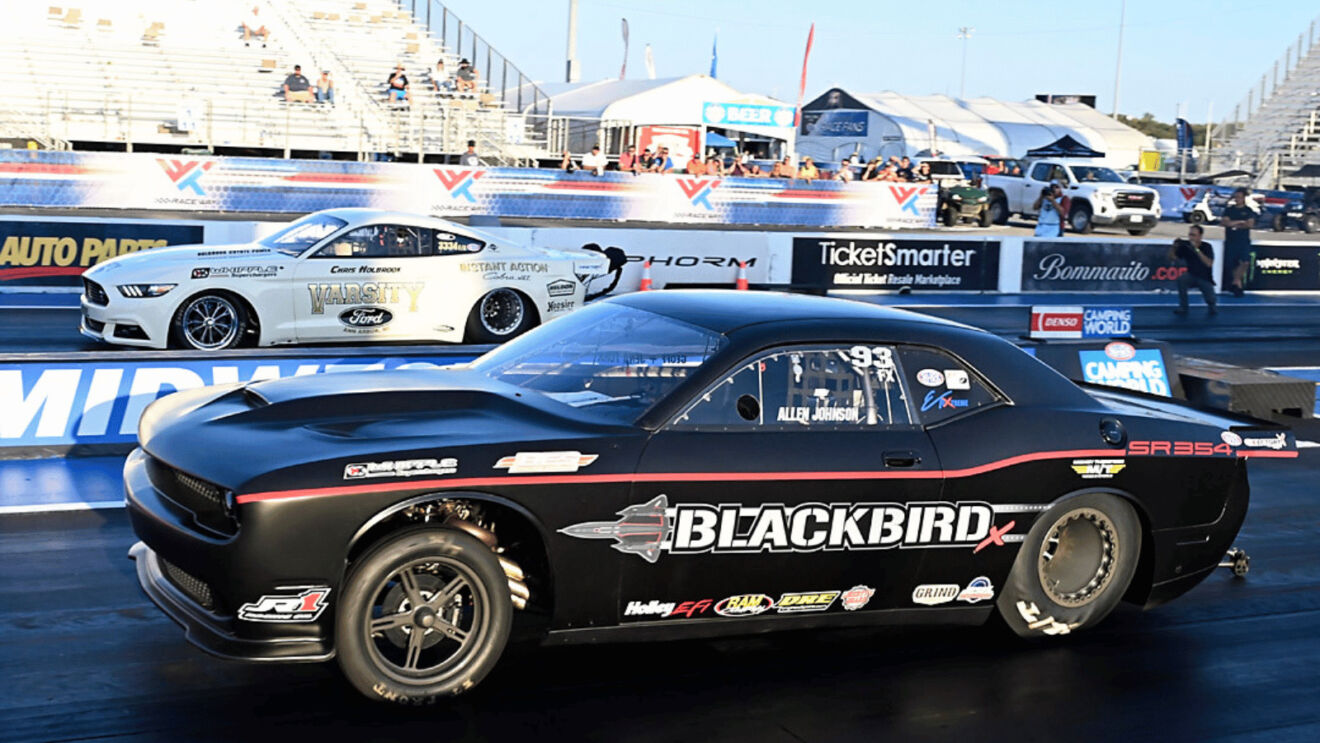 Well, that didn't take long. Allen Johnson announced his return to drag racing in July 2023 and simply secured a win in the new Factory X class two months later. The 2012 Pro Stock champ is behind the wheel of Geoff Turk's Factory X Dodge Challenger – fitting since Johnson has been a Mopar guy since day one. St. Louis bore witness to this dynamite duo in action. Johnson didn't just drive Turk's BlackbirdX Dodge Challenger; he made that beast sing. He set the record for speed and became the first to clock over 200 mph in Factory X. The numbers? An astonishing 202.55-mph pass during qualifying at the NHRA Midwest Nationals. And, just when you thought he'd had his fill of accolades, he swiped the $10,000 bonus, waltzing into the Jesel 200 MPH Club. As for the icing on the cake? Johnson also claimed victory at the event.
MARK PAWUK RIDES TO RECORDS & A VICTORY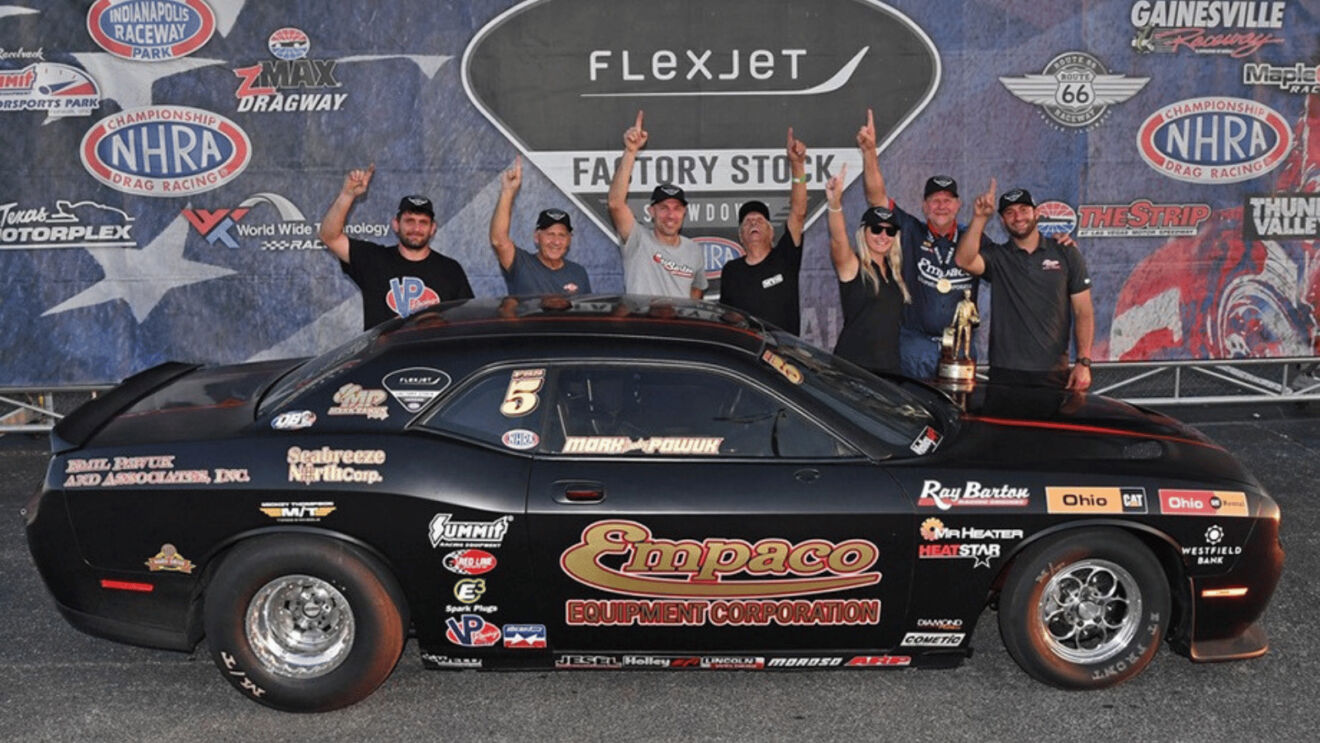 Mark "The Cowboy" Pawuk and his Empaco Equipment Dodge Drag Pak crew didn't just walk into the eliminations – they strutted in as the No. 1 qualifier. And as if securing the yellow hat wasn't enough, Mark snagged the national elapsed time record, clocking in at 7.583 seconds. Oh, and that cool $1,000 prize from the Flexjet Factory Stock Showdown Bounty Program? Slipped right into Mark's pocket after he raced past the previous champ, Aaron Stanfield. "It's been 22 years since we started in Las Vegas. I finally got another Wally, and that's the reason why I came back to this sport. Don Schumacher brought me back to get another win. I've been close a lot of times, but I had the car today, and I drove good," Pawuk said.
AGE IS JUST A NUMBER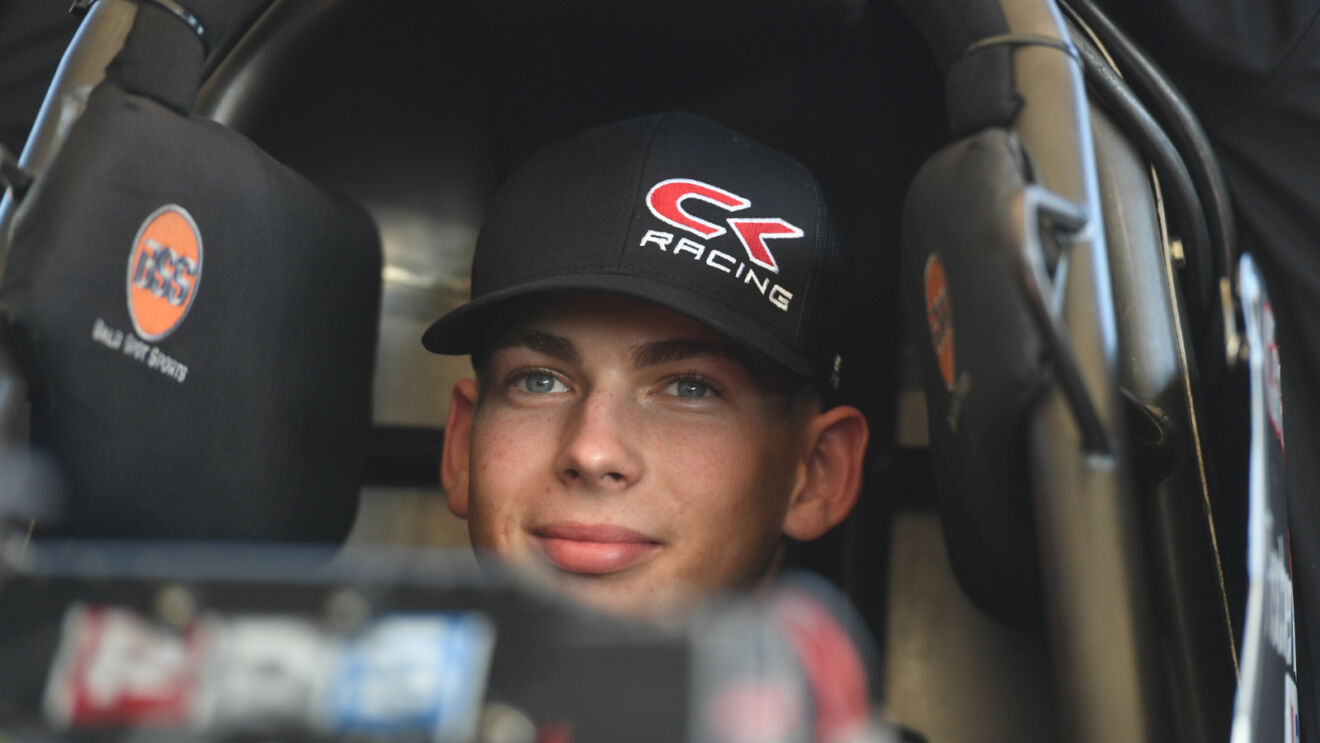 Cody Krohn and Greg Anderson proved that this weekend. Krohn made his Top Fuel debut at 19 years old and did so in quite an impressive fashion. He showed that he had control of the Larry Dixon-owned dragster and himself, making two complete passes during qualifying to secure himself 15th in the field for Sunday. Sure, he might not be able to buy a beer yet, but this past weekend, Krohn is well on his way proving that he can hang with the big dogs.
For those who can step foot in a bar, Greg Anderson continues to raise said "bar" pretty high with 103 wins in Pro Stock. Plus, that's three consecutive wins for KB Titan during the Countdown to the Championship. At 62 years old, Anderson was quickest off the line every time he took the tree on Sunday. Now he's only 25 points behind Erica Enders, who is in second place, and Anderson is counting on the next three races to be a "bare-knuckled brawl" for the 2023 Pro Stock championship.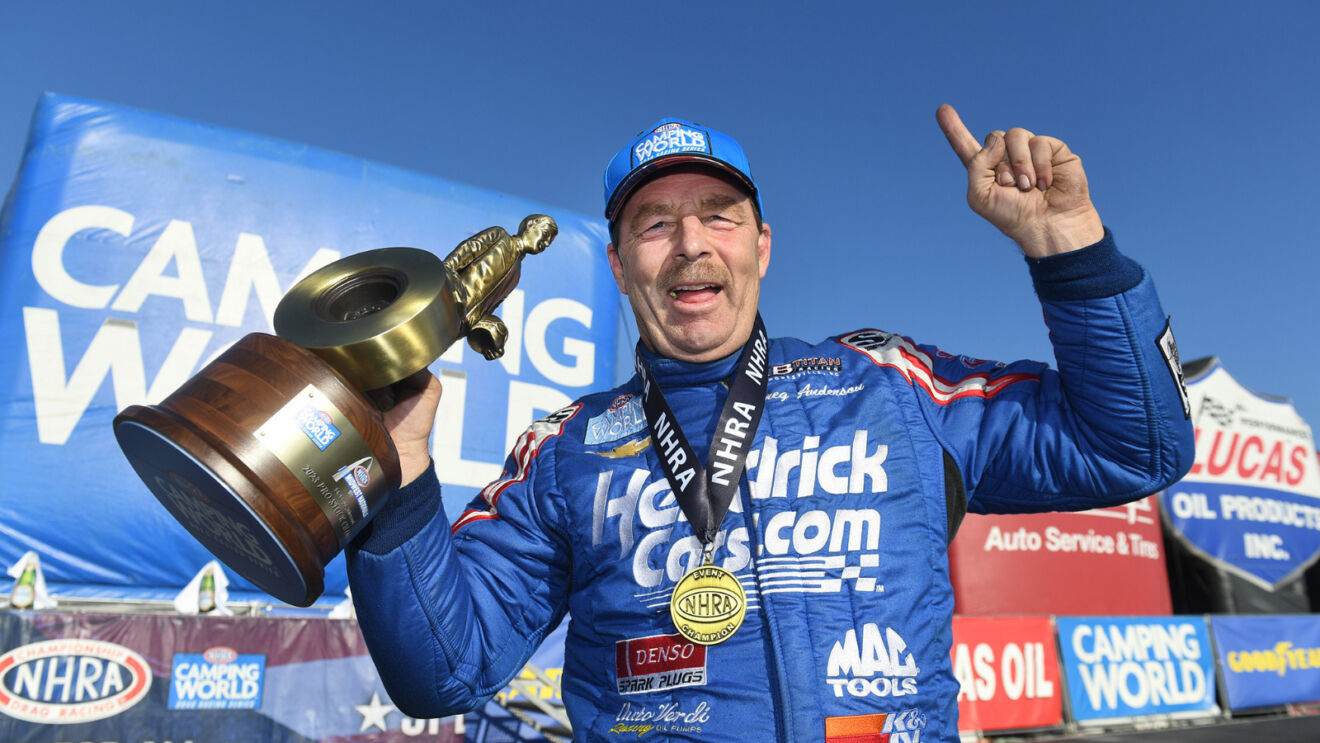 Now it's time to find out how bright the stars are at night deep in the heart of Texas. Teams have a week off in between the Midwest Nationals and FallNationals. Perfect or bad timing? This might be the break that some teams are looking for, some might not skip a beat, while others might find this as a hindrance. We'll find out soon – now it's time to dig out the cowboy hat and boots.