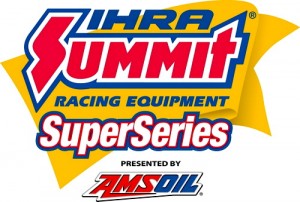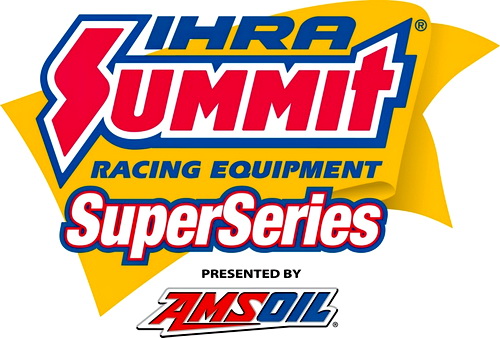 The International Hot Rod Association (IHRA) announced Oct. 19,  that Summit Racing Equipment has signed a multi-year agreement to return as sponsor of the popular IHRA SuperSeries program.
From its beginnings in 2002, the Summit SuperSeries has grown into the preeminent program for grassroots drag racing. Designed to give racers an opportunity to compete for a world championship on the big stage at the IHRA Summit Racing Equipment World Finals through a multi-stage, yearlong competition, the SuperSeries has blossomed from a small, one class championship in 2002 to a three-class competition in 2013 with well over 5,000 participants throughout the United States, Canada and beyond.
IHRA and Summit Racing Equipment also announced that Memphis International Raceway will return as the host track for IHRA's championship races during the IHRA Summit World Finals. Summit will also be returning as sponsor the Summit Pro-Am Tour and Summit Tournament of Champions in 2014.
"The success of the Summit SuperSeries is a direct result of support from IHRA tracks across the country. They've been able to use the series to enhance their points programs," said Jim Greenleaf, Summit Racing's Motorsports and Events Manager.
"We've gotten positive feedback from the racers about the SuperSeries, too, and the program has grown to include 16 car fields in Top ET and Mod ET. In 2012, we added a Junior Dragster Championship. Summit Racing is proud to continue this program in support of sportsman racing."
The Summit SuperSeries program features competition in Top ET, Mod ET and Junior Dragster. Providing the base for the program are the more than 100 IHRA member tracks in seven divisions. Drivers compete year-round at their local track for an opportunity to represent their home track at the Summit Team Finals. Once at the Team Finals level, drivers then compete against track champions from other IHRA facilities for the right to go to the World Finals and compete for a World Championship in their respective class.
The Summit SuperSeries World Championship consists of the best 16 racers in each category competing in a winner takes all championship race. Over $200,000 in cash and prizes is awarded to Summit SuperSeries participants, including a cash prize awarded to all qualified participant tracks.
Over the years this prestigious program has attracted racers from all over the world including the island nation of Aruba and from as far away as Alaska and Hawaii to compete for a Summit SuperSeries championship.
"We are very fortunate to have a great partner in sportsman racing like Summit. Their commitment to all of IHRA sportsman racing is tremendous," said Aaron Polburn, President of IHRA Motorsports. "Summit Racing supports those that support them – the hard working racers that put in all that time to be able to do what they love.
"Summit's commitment and support for IHRA sportsman programs only helps to reaffirm that sportsman racing at IHRA will be around for a long time."