Strange Engineering has partnered with Krista Baldwin for a new campaign called Strange Generations, #STRANGEGEN. Both Baldwin, who is piloting Anthony Dicero's Nitro University A/Fuel Dragster, and grandfather, Chris Karamesines, who pilots his own Top Fuel Dragster, will adorn a special signage to join the #STRANGEGEN conversation this weekend at the Route 66 Nationals in Joliet, IL.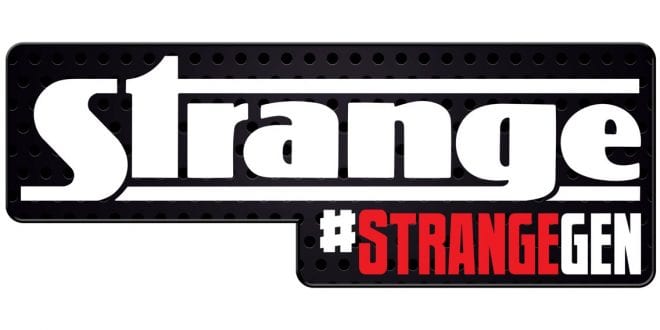 Strange Generations (#STRANGEGEN) will promote all of the families who have passed on their loyalty of using Strange Engineering products to the different generations in their family. Baldwin, who is a third generation drag racer, is influenced by her grandfather, Chris Karamesines, and her late father, Bobby Baldwin, to use Strange Engineering rear ends and other products to ensure her safety and to bring top notch performance on the track.
"Bob Stange and my grandpa have been great friends since the 1960s," says Baldwin. "It only makes sense to continue our families' relationship into this new generation. This weekend I am proud to showcase the Strange name on my A/Fuel Dragster. I'm excited to partner this new campaign with my grandpa. He's still my hero and I love that I get to share this with him."
Strange encourages their customers to join the conversation and to share their family's experiences with Strange with the hashtag #STRANGEGEN on all social media platforms.
"We are very excited about introducing our Strange Generations program with Krista and continuing to do promotions and contests featuring all the Strange Generations into the future!" stated Strange SM coordinator Crystal Bailey.
Baldwin also welcomes Weld Wheels to her program for the remainder of the 2017 season. She has continued support from McLeod Racing, CP Carrillo, Clevite, and Shelton's Poultry. Baldwin will begin qualifying Friday morning at 11:45 and will have first round of eliminations on Sunday morning.