Back in the point lead after delivering a milestone 200th NHRA tour victory to Team Toyota in last week's Flav-R-Pac Nationals at Seattle, a reinvigorated Steve Torrence sends his CAPCO Contractors dragster after the Top Fuel championship this week in the 35 th DENSO Sonoma Nationals at Sonoma Raceway.
The four-time World Champion hadn't won a Camping World tour event in almost 10 months before he chopped down Josh Hart, reigning series champion Brittany Force, former champ Shawn Langdon and aspiring champ Doug Kalitta last week in a race he hadn't won since 2012.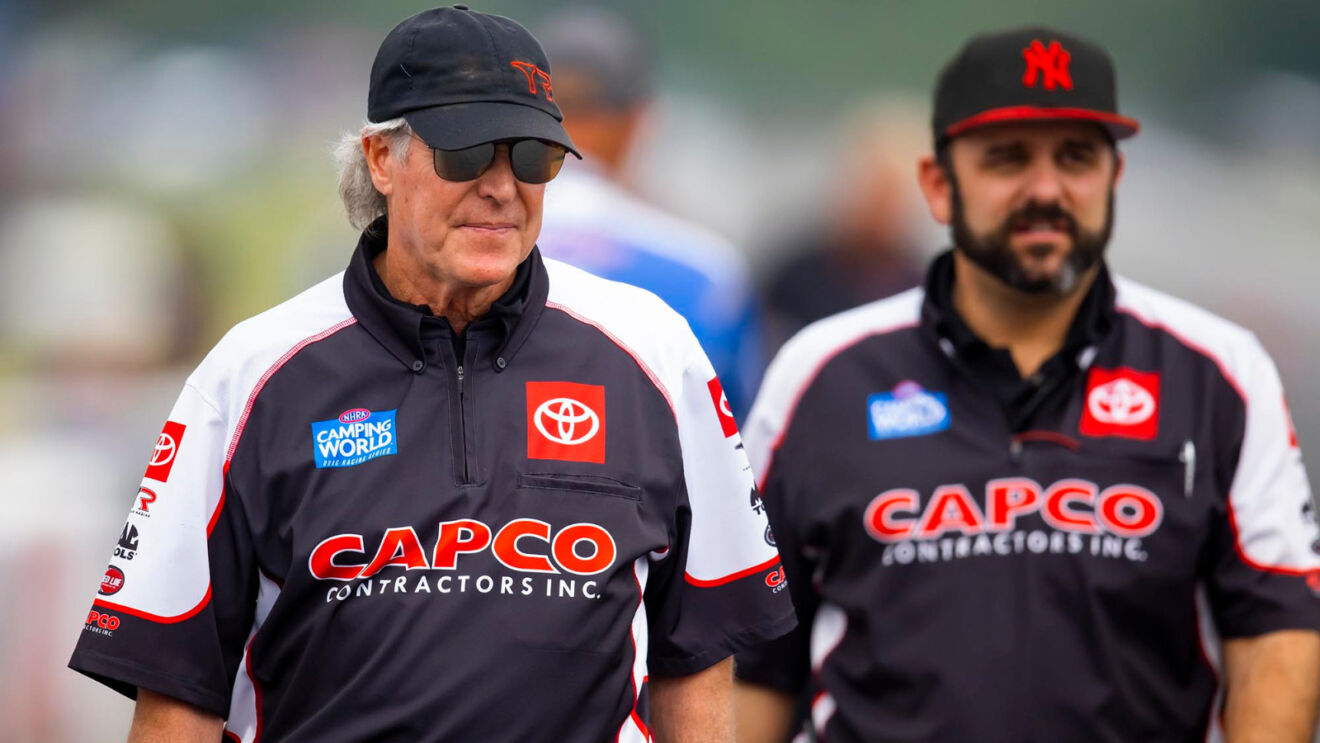 "Sometimes, you just need to take a step back and acknowledge how blessed you are to be able to do what you do with great
partners like Toyota, Red Line Oil and MAC Tools and these bad-to-the-bone 'CAPCO boys'," Torrence said, "but I'd be lying if I told you (the winless streak) hasn't been stressful. To drive one of these things successfully, you have to be confident and that's hard to do when things aren't going great.
"It's not like we were lost," he said. "These CAPCO boys have given me a competitive car all year, but we just couldn't seem to put everything together at the same time – until Seattle."
In fact, they not only put everything together once, but twice with Torrence becoming just the fourth driver this season to win a Mission Foods #2Fast2Tasty Challenge and tour event on the same weekend. It's a performance he'll try to replicate this week in California wine country.
Even though he hasn't been dominant like he was in 2018 and 2021 when he won 11 times, the 40-year-old Texan has remained at or near the top of the driver standings all season long. In fact, he's been no worse than second and has led the points after more events than the driver who has grabbed most of the headlines – four-time event winner Justin Ashley.
Nevertheless, the 53-time tour winner is quick to repeat what he's said all year long, and that is that the only time it's important to lead the points is in November – at the end of the In-N-Out Finals at Pomona, California.