Steve Torrence had a car that could beat newly-minted point leader Justin Ashley in Sunday's 22nd NHRA Thunder Valley Nationals at Bristol Dragway. He just didn't have the opportunity.
After guiding his CAPCO Contractors Top Fuel Toyota to the quickest time of the entire weekend in an opening win over Shawn Langdon (3.691 seconds), Torrence ran afoul of a surging Doug Kalitta, whose 3.733 was just good enough to cover an ever-so-close 3.745.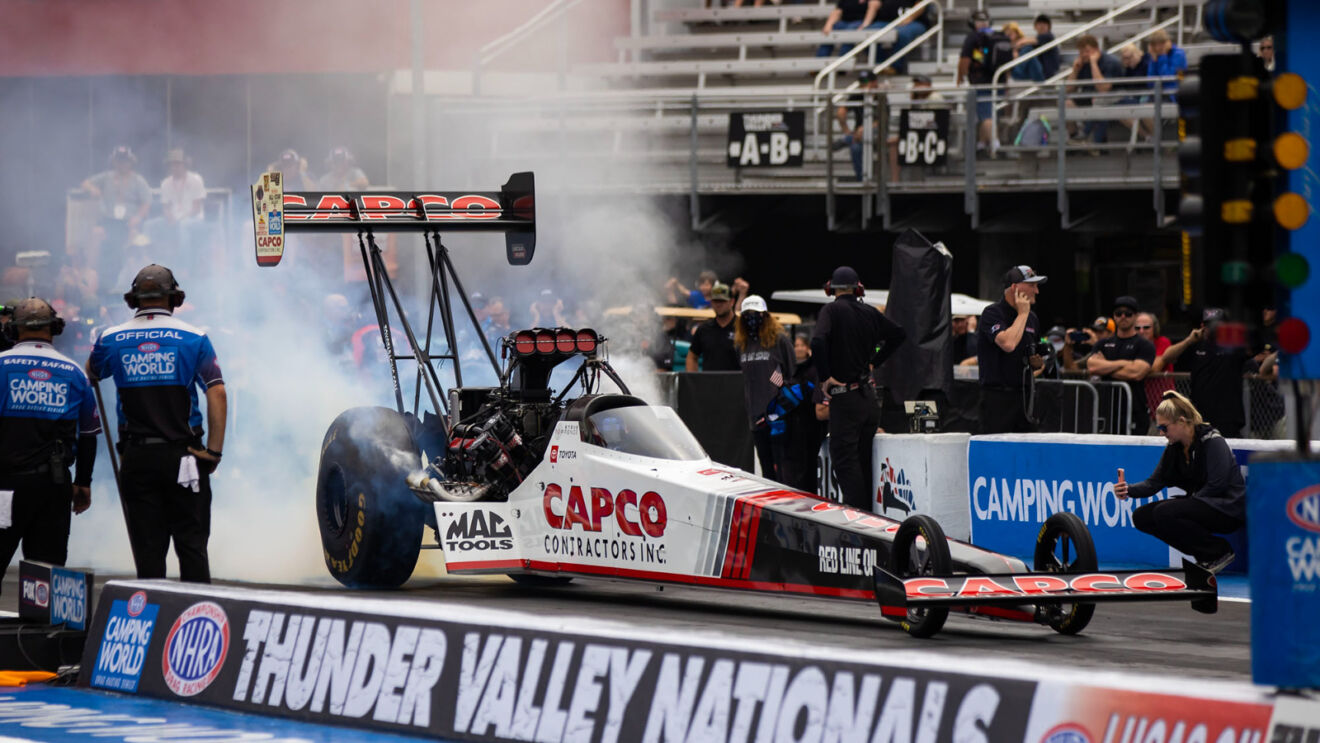 As a result, the 40-year-old Texan could do nothing but sit and watch as Ashley extended his point lead with his fourth win of the year. When the sport's touring pros reconvene June 23-25 in Norwalk, Ohio, for the 16th Summit Racing Equipment Nationals, the ninth event on the 2023 Camping World tour, Torrence will trail Ashley by 64 points, roughly the equivalent of three racing rounds.
"It was just a matter of time before Doug started making noise," Torrence said of Kalitta, widely considered the best racer never to have won the championship. "I just wish he hadn't made it against us.
"The big thing is we've got our race car back," said the 53-time tour winner. "We qualified solid (3.753, good for the No. 3 spot), we were the only car in the '60s, and in that second round, we ran exactly what we wanted to run. We thought it would be good enough. Credit Doug and A.J. (crew chief Alan Johnson) on that one."
Torrence and company now will turn their attention to Summit Motorsports Park, a track on which they don't own any records but have had a lot of success.
"I can't wait to get to Norwalk," said the four-time World Champion. "It's another track where these CAPCO boys have done a little showing off (three wins in the last five races). Losing the point lead to Justin? I've gotta admit, that stung a little bit but, like I've said before, the only time it's really important to be No. 1 is in November after the last run at the In-N-Out Finals. We'll just keep doing what we do."