Stephen Bell and his Stanfield Racing Engines Chevrolet COPO Camaro picked up their first Flexjet Factory Stock Showdown No. 1 qualifying position of the season Saturday at the NHRA Nevada Nationals at The Strip at Las Vegas Motor Speedway.

With his 7.786-second pass at 175.96 on Friday night, Bell held off the field of Chevrolet COPO Camaros, Ford Mustang Cobra Jets and Dodge Mopar Challenger Drag Paks to earn his second career No. 1 qualifying position. Bell opened qualifying with a 7.844 at 176.35 before improving to his 7.786. He closed out qualifying with a modest 8.113 at 143.58 after lifting early.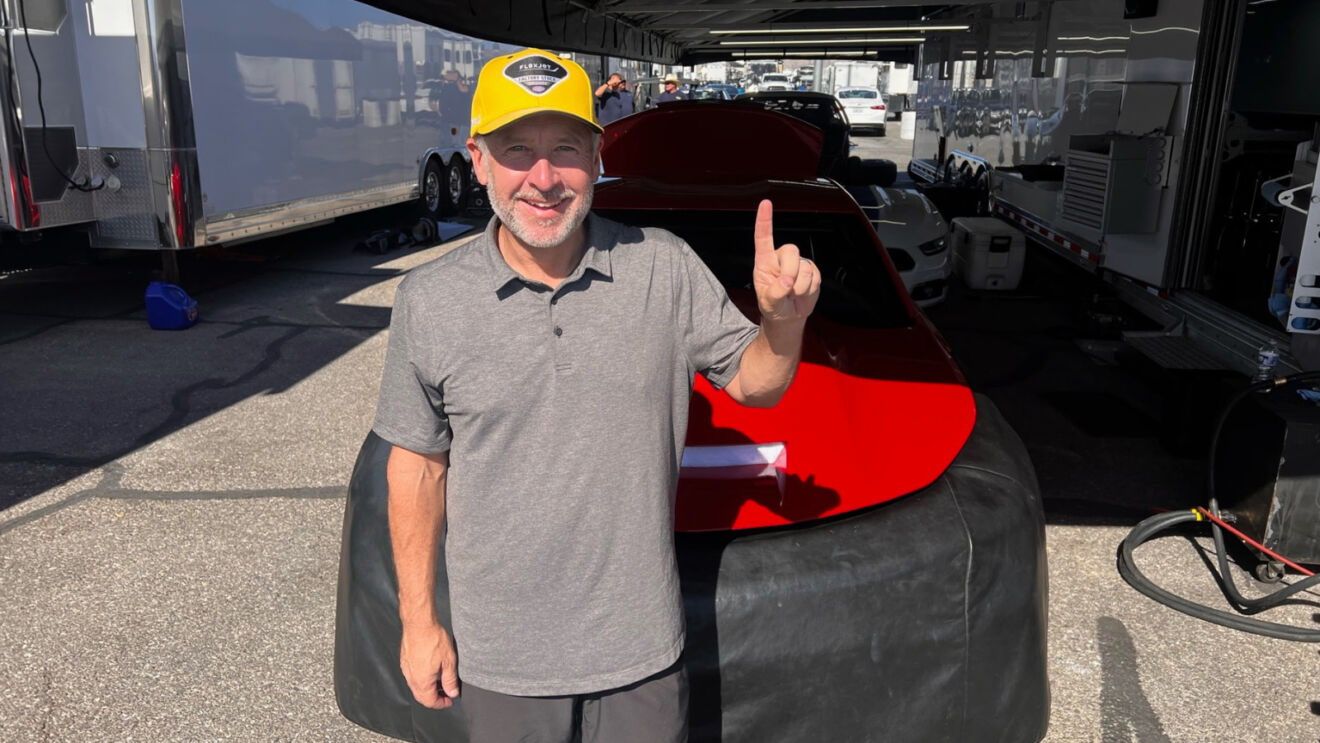 "Being No. 1 is really a compliment to the Stanfield team and Dean and Dylan. They just do a great job," Bell said. "It's the first time in four or five races that we didn't have a big weather change between Friday and Saturday. We kind of had the same conditions both days so we made a great run last night and we were on the way to make a pretty good run in that last session. It just got up a little too high, so I lifted because it wasn't race day. No reason to push it just in qualifying.

"This car has been a really good car. It's really the first new body style car so we've had it since 2016. We have a great handle on it," Bell continued. "My car and Aaron (Stanfield's) car are very similar. We're fortunate and if I do my job in the car, hopefully we will have a great weekend."
Bell, who picked up his first No.1. qualifying position in 2020 at the Texas Motorplex in Dallas, will matchup with David Davies and his DH Davies Racing Dodge Drag Pak in the first round of eliminations.

The No. 2 qualifier, Del Holbrook and his COPO will face off with Jesse Alexandra and Lee Hartman in his Drag Pak, who were quickest of the third qualifying session with a 7.797-second pass at 174.80 mph to jump from No. 5 to No. 3, will take on AJ Berge and his Dodge Drag Pak.

Eliminations for the Flexjet Factory Stock Showdown class at the NHRA Nevada Nationals at The Strip at Las Vegas Motor Speedway will begin Saturday with round one at 5:10 p.m.