As if the stakes weren't already high enough for the inaugural Drag Illustrated World Series of Pro Mod presented by One Cure and J&A Service, the list of prizes has grown to include a custom Stand 21 "IVOS Dragster" helmet, valued at $3,450. The winner of the World Series of Pro Mod, Aug. 4-5, at Bandimere Speedway, will also receive $100,000 and a championship ring designed and presented by Noonan Race Engineering.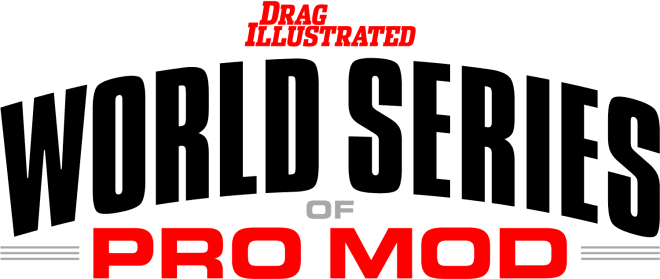 "We couldn't be more excited to partner with such an elite brand that takes serious time and effort to create these incredible helmets," said Drag Illustrated Editor-in-Chief and race founder Wes Buck. "Stand 21 has stepped up to provide the winner of the World Series with a completely custom, top-of-the-line helmet. Rather than painting it with a flashy WSOPM paintjob and turning it into something to put on the trophy shelf, we agreed it would be better to present it to the winner as something they can put to use."
Stand 21's IVOS Dragster helmet features a 100-percent carbon fiber shell, hand-built in Dijon, France, using ultra-light carbon fiber. The fire retardant inside paddings are removable, washable and include a memory foam liner that increases the helmet's lifespan and aids in the event of a multi-impact crash. Helmet sizing is fully customizable with an exclusive padding system to fit heads ranging from 56 to 65 cm. The polycarbonate anti-fog visor is fire- and impact-tested, sealing completely to protect the user from fire, clutch dust and other elements inside the car. The helmet meets NHRA's SNELL 2015 standard, as well as the FIA 8860 standard.
Drivers in Top Fuel, Funny Car, Pro Mod and drag radial racing have chosen Stand 21 helmets for their handmade craftsmanship and innovative safety features. The company was founded by Yves Morizot after pulling a friend from a burning car. Stand 21 does not mass produce with subcontractors, choosing instead to create everything in-house, specializing in truly bespoke, handmade safety gear from head to toe. Since entering the drag racing scene nine years ago, Stand 21 helmets have attracted customers like Alexis DeJoria, Steve Torrence, Larry Dixon, Danny Rowe, Jose Gonzales, Sidnei Frigo, Barry Mitchell, Mark Micke and Daniel Pharris.
"There is a correlation between the list of drivers above and the Stand 21 mentality, creating a great family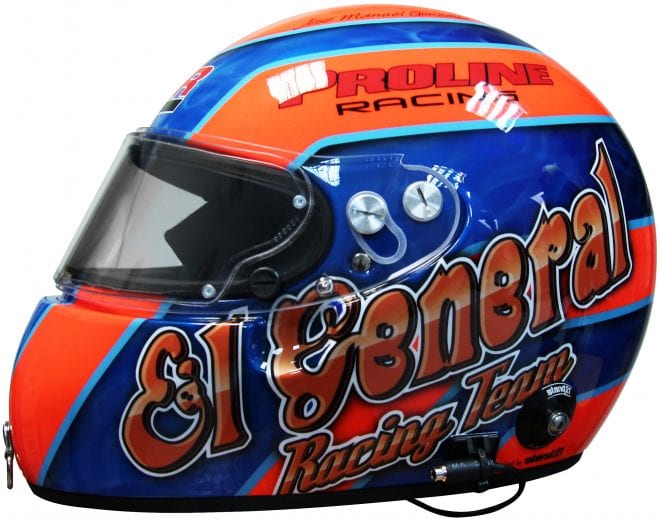 synergy with our products and our customers," said Kevin McConnell, National Sales Manager for Stand 21 North America. "We are a family-owned company and all have families of our own. We go to the racetrack every weekend and want to go home Sunday to see our loved ones as well. I have heard the following sentiment in different ways: 'I only get one head, and I want to protect that head with the best possible safety product I can find. If I need to save money, I will find somewhere else to save, but I want to make sure my personal safety comes first. I want to have fun racing, but I also want to go home to my family Sunday night and to work on Monday morning.' I have literally been told a variation of that by dozens of racers who buy into Stand 21. Not everyone will want to spend over $2,500 on a helmet or firesuit, but the list above all went with the top-of-the-line FIA8860 helmet, as they wanted the best helmet they could find."
The Drag Illustrated World Series of Pro Mod presented by One Cure and J&A Service is Drag Illustrated's first foray into race promotion. The inaugural event combines several unique elements to create a first-of-its-kind drag racing entertainment property. The 16-car field will consist of 14 invited drivers and the winner and runner-up of the $10,000-to-win Aeromotive Wild Card Shootout taking place on Friday, August 4. Also included in the weekend's activities will be the MagnaFuel Quick Star 16 and Pro Star 16 Shootouts and the JR Race Car 7.90 Shootout.
For more information on the Drag Illustrated World Series of Pro Mod presented by One Cure and J&A Service, please visit www.WorldSeriesofProMod.com.