For the second time in her racing career, SR Driven Media owner and founder Sadie Glenn will race at the national event level. Glenn will campaign a Super Comp dragster owned by two-time NHRA Pro Stock Motorcycle World Champion Matt Smith at the 11th annual NHRA Carolina Nationals at zMAX Dragway.

"My first national event was the 2015 U.S. Nationals in a dragster that was owned by Randi Lyn Shipp and Bo Butner," Glenn said. "I wasn't sure I would get the opportunity to race at the national event level again because my racecar is back in Oregon with my family so when Matt [Smith] offered last weekend, I couldn't pass it up. Racing dragsters is my bread and butter and I've been competing in them since I was a little girl."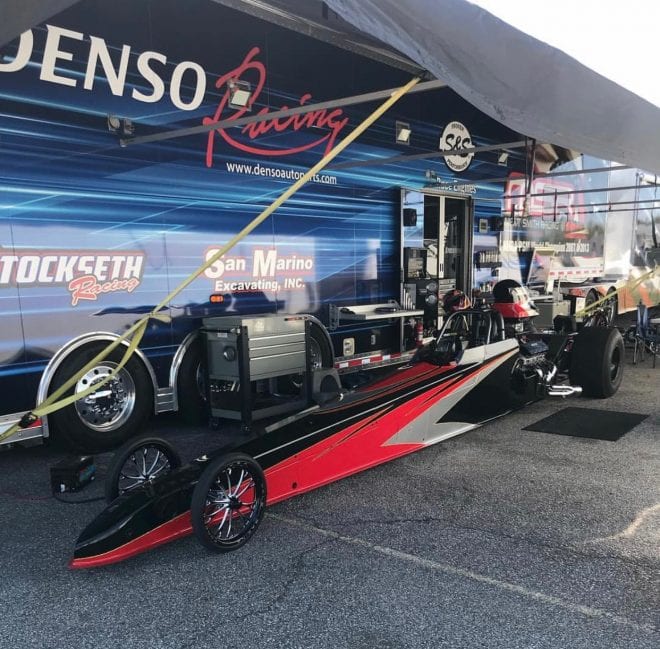 Crew chiefs for Glenn will be Matt [Smith] and Glenn's husband Dallas, a polished sportsman racer that travels the NHRA circuit like Glenn on the Summit Racing Equipment Pro Stock team.
"Between my husband, Matt, and myself, I think we've got a lot of knowledge and talent to make this a good outing," she added.

Glenn will be burning both ends of her candle as she competes in the Super Comp category at the Carolina Nationals and represent her clients under the SR Driven Media umbrella all in the same weekend.

"Super Comp is really competitive, and I'll still be representing all of my clients in Charlotte, so I need to keep sharp," she admitted. "The best of the best race at this level and I know I can handle it; I'll make anything work to be able to race. I can't thank Matt and Angie Smith enough for this opportunity and I hope I make them proud."

Sportsman qualifying at the 11th annual NHRA Carolina Nationals will begin Friday, October 12th at 8:00 a.m. (ET).