The Southern Outlaw Top Sportsman series has been consistently exceeding expectations since day 1, beginning with the Saturday afternoon when the fledgling group held its very first event at Virginia's Colonial Beach Dragway in 2006. What was anticipated to be a 16-car eliminator was instantly increased to a 32-car field and has never looked back since.
Demand has always seemed to exceed supply for this group, and that's a trend that has yet to reverse itself, even after 11 seasons. Gary Pitts, who's served as president for the Virginia-based door car group since its inception, routinely gets calls from tracks they've never visited – with an invitation to pencil in a race date. "We try to hold 12-14 races per year, and some of the tracks that invite us are a little outside our core area. It's just too hard to travel there in a single day and complete the race," Pitts says.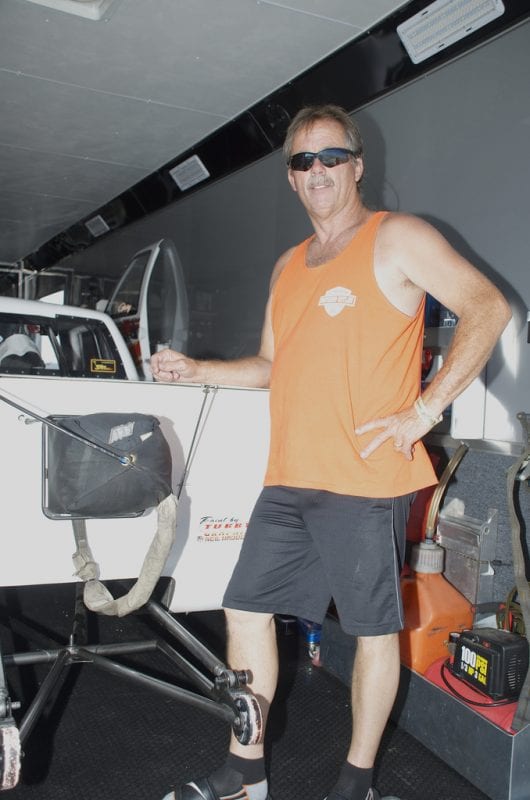 Holding single-day events has always worked favorably for the club members, many of whom own businesses and work long hours. "All of our races are one-day events, unless we're trying to make up a rain date, in which case we'll stay over for a second day," explains Pitts, who is also a racing member of the group and fields a competitive Chevy S-10 truck. The amount of racing that's available in a single day has always been an attractive feature to members of this club, since they are also competing in the hosting track's regular Super Pro bracket race. "We've had plenty of club members over the years leave the track with a pair of trophies and two separate purses after winning the club race in addition to the regular bracket race. We've had racers win our deal, plus take home an Iron Man trophy before."
The Southern Outlaw Top Sportsman series even offers a separate "back-half" race for those who don't qualify for the 32-car field. "Obviously, they can enter the track's regular bracket race, but we also offer the back-half race so that nobody gets left out who wants to race with us, and in this particular race they can still compete against other Top Sportsman cars, instead of going up against a 7-second car or a dragster," says Pitts of the back-half race, which even offers a points fund just as the main event field does.
Pitts has always been in favor of keeping things simple, which is why this group doesn't even follow an eliminations ladder after qualifying. When the call goes out for Top Sportsman cars to report to the lanes, whoever you roll up beside in the staging lanes is who you'll be racing in eliminations, with the faster car getting lane choice. "We've done it this way for quite a few years and it seems to work fine for us," Pitts points out.
As with any racing group, this club has seen plenty of performance gains in the last decade. Back in 2006 when it was just getting started, elapsed times ranged from 4.70 to 5.70, while several members currently have 3-second race cars. "At one of our Virginia Motorsports Park races this year we had a 4.97 bump on a 32-car field!"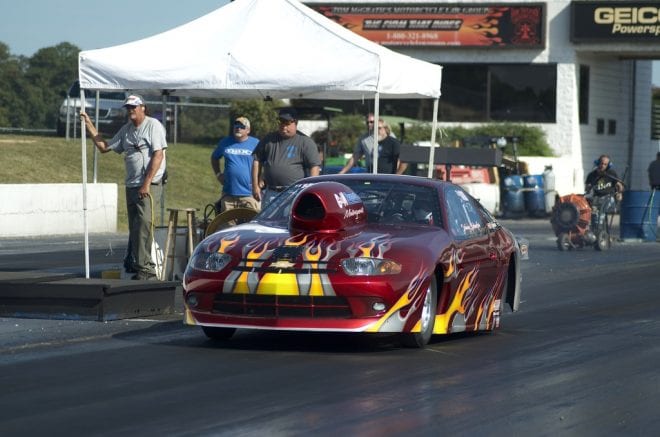 The club is still regarded as a working man's series, though, and many members have businesses through which they sponsor the club, including Pitts, who channels sponsorship dollars to the series though his repair shop, Pitts Automotive, in Fredericksburg, Virginia. From the beginning, this club has always been a self-sufficient group that's funded its purse and points fund through things like membership dues, affordable entry fees and no less than 14 sponsorships, mainly within the club itself.
It's also comprised of a tight-knit group of racers who enjoy cooking out and socializing together at the tracks they visit. "I do want to mention those we've lost this year. We recently lost Neal Hensley, who was a member from the very beginning. My engine builder, Tommy Jacobs, also passed away this year, as well as my brother-in-law's brother, Jeff Buckner, who was a club member. These guys were our racing family and it's tough when it hits home like that," Pitts says.
In 2018, the Southern Outlaw Top Sportsman series will embark on its 12th year of competition. The brand-new season should look strikingly similar to the previous ones, and with 94 members at last count, nothing really seems to be broken within this series.
"I just don't think there's a whole lot that needs changing right now," Pitts believes, "so were just going to keep doing what we've been doing."
This story originally appeared in DI #127, the 30 Under 30 Issue, in December of 2017.