At only 21 years of age, Tyler Sizemore is preparing for a journey to an event that everyone in the drag racing community simply calls "The Million." The CARS Million is an epic event in Montgomery, Alabama where the best of the best show up to do battle with the hopes of taking home the year's largest payout. Drag racing as a sport has caught fire and attention in the media from reality TV show "Street Outlaws" on the Discovery Channel. This week in Montgomery, Sizemore will see show stars David "Bird" Jones and "Disco Dean" Karns in the staging lanes as they compete at over 140 mph covering 660 ft. in just over four seconds. Reality show stars or not, Sizemore wants to prove he has what it takes to compete at "The Million."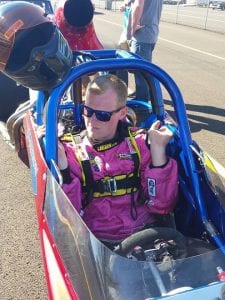 Sizemore will be able to race with a little less weight on his shoulders. The entry fee to "The Million" is a hefty $2000. Now most will say that's crazy and they would be correct. However, Sizemore won his entry in the cold snowy month of January this year during the 2nd Annual DragstersForSale.com Practice Tree Race in Evansville for a $100 entry fee. Tyler competed against 32 of the best drivers in the Midwest to win his entry. The DragstersForSale.com Practice Tree Race is organized by the ownership group at DragstersForSale.com.
"We wanted to provide an opportunity to people who really cannot afford to go spend $2000 on an entry to the event. Giving the little guy, or even perhaps someone that is not necessarily a well-known racer a chance on the big stage, we are already planning for 2017 to continue to offer opportunities for the local racers," Don O'Neal, marketing director for DragstersForSale.com, stated. Tyler is going to have his chance.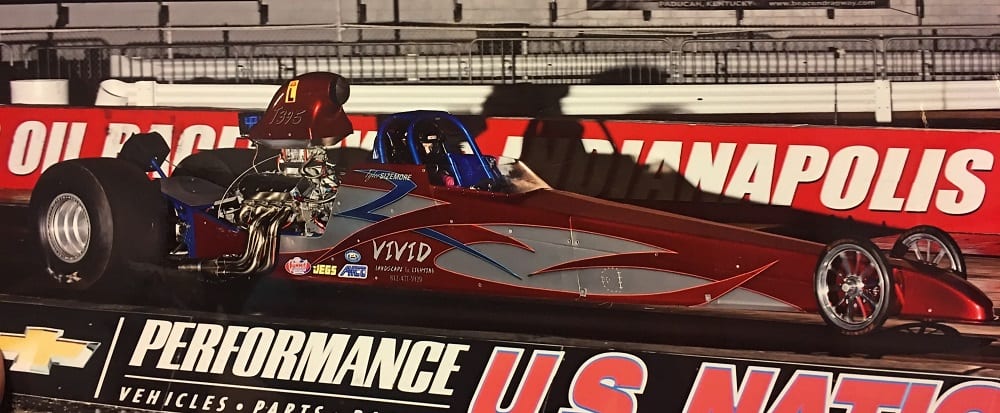 Sizemore will be supported by his family while driving his 2006 Danny Nelson Dragster, powered by 565 cubic inches of Oakley Motorsports power. Mickey Thompson Tires, Greg Slack Converters, AFCO, Baldman Transmission and Kooks Headers are also on board to help the young 21-year-old racer have confidence to chase his dream at "The Million."
"The Million" will be broadcast live online at https://themilliononline.com/the-million/