The taste of success typically triggers the urge to again savor that triumphant flavor. And for Las Vegas native Justin Lamb, a nibble of achievement has become a regular snack for the now two-time NHRA Lucas Oil Drag Racing Series champion, who was recently named NHRA's Division 7 Driver of the Year for 2015 last Saturday at Sam's Town Hotel and Gambling Hall in Las Vegas.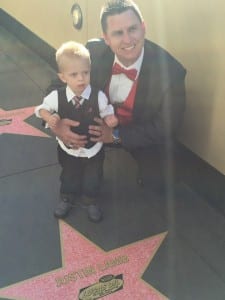 Justin, 27, continued to bolster his reputation as one of the elite racers in the sport of NHRA racing during another fruitful season in NHRA competition. Two years after claiming the 2013 NHRA Stock championship, the University of Nevada Las Vegas grad clinched his second NHRA Lucas Oil Series crown at the season-ending Auto Club Finals at Pomona, Calif. adding the title 2015 NHRA Super Stock champion to his expanding resume of racing accomplishments.
"It think this one is more special," Justin said of his 2015 NHRA Super Stock championship. "It's more recent, so anytime it's fresh it seems more important. I had a goal to win (championships) in two different classes and was able to accomplish that this year.
"I also have raced in Super Stock for many years and have come close, so to finally win the championship in the Cobalt is gratifying. I won the Stock title in my first season racing Stock, this took a while longer. So, it means more to me right now and to win in the (2010) Cobalt was a really big deal cause of successes I've had in that car. B&B Race Cars built us a great car and it's great to win a championship with them."
Justin also grabbed the 2015 NHRA Division 7 Super Stock title and has raced to 15 NHRA national event victories in 21 final rounds, a .714 final round win percentage. Lamb, one of only four NHRA drivers to win an NHRA race in six different classes, has five NHRA Division 7 championships in four categories. He also finished in the top 10 of the '15 Competition Eliminators standings.
"The Driver of the Year honor for Division 7 is special," Lamb said of last Saturday's honor. "It's voted on by your peers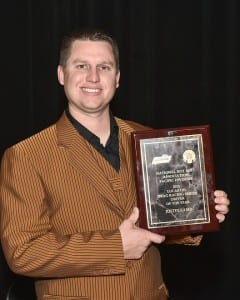 and very cool that they voted for me. It's a different a feeling, but very rewarding to be recognized by your peers."
Kyle Seipel added to the 2015 achievement of the Lamb Motorsports trio winning two NHRA national events in three final rounds. Seipel now has 11 national event triumphs in five Lucas Oil Series categories. The second generation racer finished seventh in the national Top Dragster standings.
"We both help each other out," Justin said of Kyle. "He's one of the most positive people you'll meet at the track. He understands the setup of the cars with weather and dialing in the race cars. I was talking with Peter (Biondo) about Kyle and his positivity and you can't teach that. It's great to have his attitude around when we have a rough weekend at the track."
The highlight of the year for the Lambs' may have come at their home track at The Strip at Las Vegas Motor Speedway in March when Ryen, 21, edged her brother in the final round of a bracket race in the Super Pro class to earn bragging rights over her racing mentor and champion.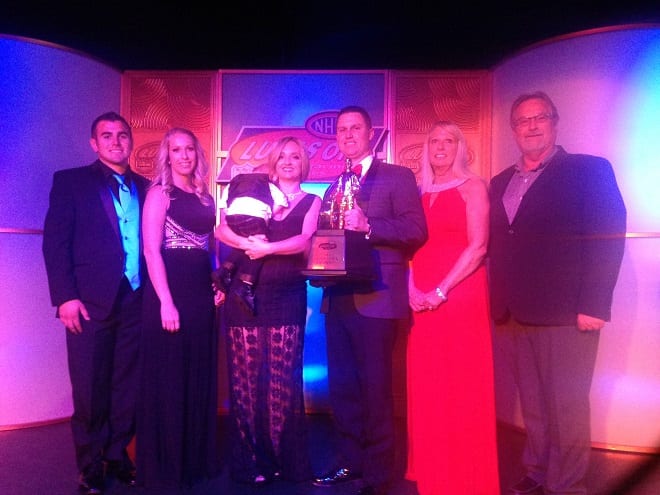 "I had been going through a rough stretch of racing and struggling with my driving and Justin actually talked me into running that weekend," Ryen said. "We both ended up making it to the final round and he tricked me and did a half-track burnout. He never backed up and I got the win. It was a great feeling just to get to the final round and did a lot for my confidence as a driver."
"She's more than capable of winning races," Justin added. "My dad gives us great equipment and I work hard to make sure the car can win. It's good to see her do well. It's hard for her to focus full time on racing at this point with college and law school. That event was key for her to win some rounds and improve her confidence."
The 2016 NHRA season looks to serve up another full slate of racing for the Lamb Motorsports crew as Justin plans on competing in 8-10 NHRA Mello Yello Series events and up to eight Lucas Oil Series races. While Justin looks to add more NHRA hardware to his collection, Ryen will race periodically while pursuing her law degree.