Ryan Hargett has once again proven his mettle as he dominated the competition in the Unlimited class at the Summit Racing Midwest Drags. The event, known for its Drag-N-Drive format, took place over four days, featuring drag racing at three Midwest dragstrips and challenging all registered vehicles to drive on public roads between each event.
Hargett's journey at the Summit Racing Midwest Drags was nothing short of extraordinary. Battling personal challenges and ambitiously revamping half of his car over the winter, Hargett and his dedicated team were determined to go faster and reach new heights in the racing world.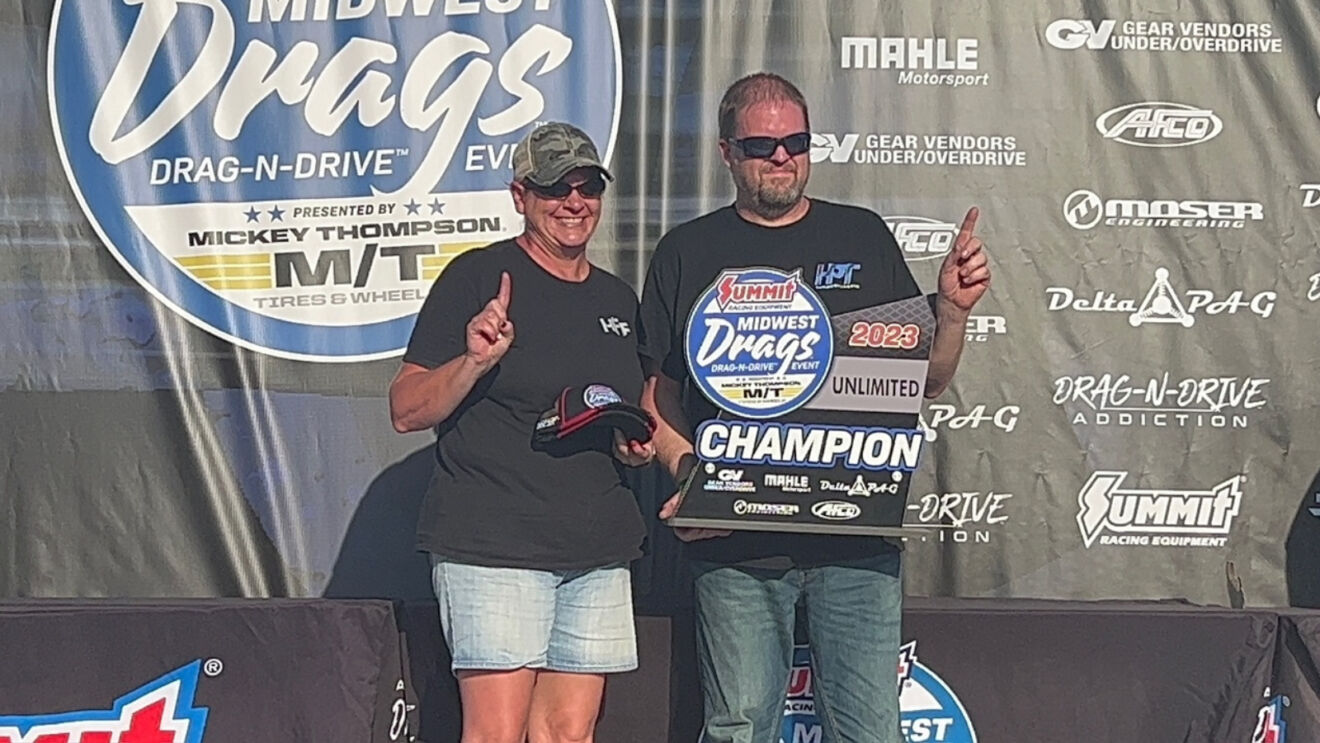 Undeterred by their untested setup, Hargett and his crew embarked on a grueling 12-hour drive to Virginia for the East Coast Invasion edition of the event. To their amazement, their very first run during the test and tune day left them in awe as the car blazed down the strip with a remarkable 7.64-second run at a speed of 185 MPH.
Due to a low turnout in their usual class, Super Street Small Block Power Adder, similar classes were combined, placing them in the Unlimited category. This lucky turn of events gave them a shot at a substantial $2,000 cash prize.
Hargett took on the unexpected challenge, delivering a winning performance. Over eight passes at three different tracks, he consistently averaged an impressive 7.46 seconds at 190 MPH. But that wasn't all – Hargett's fastest run clocked in at 7.36 seconds, securing him the second-quickest average and the TOP MPH of the entire event at 194 MPH.
The triumph didn't come without its fair share of hard work and dedication. Hargett and his team flawlessly drove over 700 miles, hauling their trailer, and conquered the scorching heat, proving the reliability of their machine and the strength of their resolve.
"I couldn't be happier with the car's performance on its first outing – breaking our personal best, winning $2,000 in Unlimited, and flawlessly driving over 700 miles, with a trailer, in scorching heat," Hargett expressed with pride and gratitude.
The victory was a testament to the unwavering support of Hargett's team, including his devoted wife Tammy, who played an instrumental role in his journey to success.
Hargett's achievements were made possible by the support and contributions of invaluable vendors such as AFCO Racing, Hargett Automotive & Performance, RPM Transmissions, HPT Turbochargers, HPL Superior Lubricants, AFIS Injectors, TKM Performance, Tin Soldier Racecars, VP Racing Fuels, Diamond Pistons, Neal Chance Racing Converters, and TBM Brakes. Their partnership and commitment to excellence played a crucial role in the triumph at the Summit Racing Midwest Drags.
The event would not have been complete without the incredible support of fans, who cheered on Hargett throughout the event. Their unwavering encouragement provided an extra boost of motivation to the team, further solidifying the bond between the racer and his devoted supporters.
The Summit Racing Midwest Drags, with its variety of racing classes and impressive showcase of power-vs-reliability on public roads, continues to be a favorite among drag racing enthusiasts.