Doug Gordon entered the U.S. Nationals on a three-race win streak and with the points lead for the 2023 NHRA Lucas Oil Drag Racing Series National Championship. Gordon has been on a tear this summer in his Beta Motorcycles Morro Bay Cabinets Top Alcohol Funny Car, winning three National events and qualifying number one at two national events. Gordon finished runner-up at the 69th annual 2023 Dodge Power Brokers NHRA U.S. Nationals, falling short by 0.0105 of a second to Sean Bellemeur. Gordon's record against Bellemeur is now 2-1 in 2023.
Gordon's crew made up of his parents, wife, and two daughters, have put together one of the most consistent cars in the TAFC class. They have made twenty-five runs since July 1, 90% of which were sub-5.6 second runs. Their performance at the U.S. Nationals displayed the same consistency.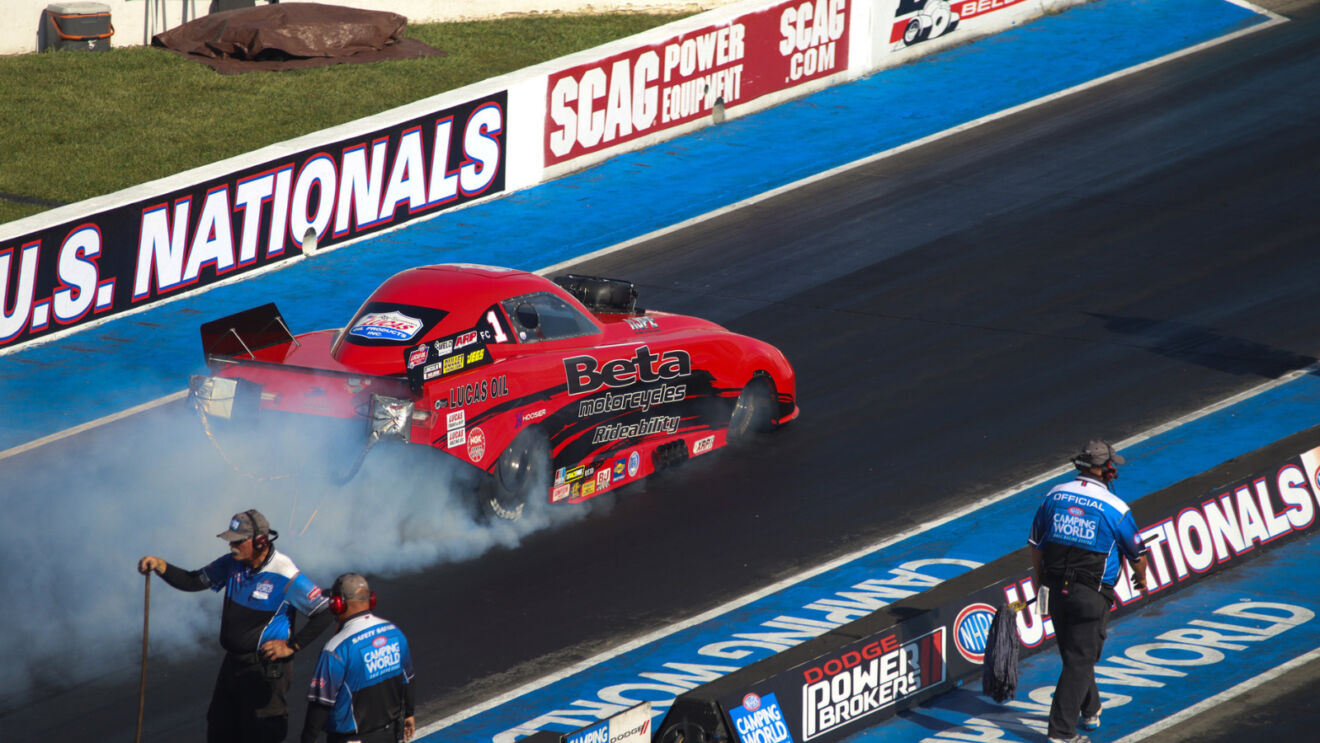 Gordon qualified number two in the 16-car TAFC field and worked his way through the bracket to race Bellemeur, the number one qualifier, in the final round on Monday. Now, Bellemeur is currently second in points for the 2023 NHRA Lucas Oil Drag Racing Series National Championship and will be a tough competitor for Gordon down the stretch.
"Winning Indy this year would have been a dream, but we gave it a good run, and we are proud of the team's effort. Congratulations to the Killer-B team," Gordon commented Monday evening after the final round.
Gordon is still in the lead for the Championship points race but will have to carry the same dominance through the final four races on his 2023 schedule. It's a simple goal for the Gordon family: win one more Championship for Doug in 2023. Now a licensed TAFC driver, Maddi Gordon (Doug's daughter) will take the wheel in 2024, making this Doug's last chance to become Champion once again.
The Gordon's next stop will be St. Louis, Missouri, for the LORDS Regional event held at World Wide Technologies Raceway October 4-7. Their next National event will be in Dallas for the Texas NHRA Fall Nationals at the Texas Motorplex October 12-15.