Canadian Pro Modified team Roth Racing will debut a brand-new '41 Willys when the 2016 NAPA Ultimate Showdowns season kicks off. The Roth Racing entry will be the first screw-blown Pro Mod in Canada equipped with Electronic Fuel Injection technology.
"We're really excited about this new program. EFI is becoming pretty common in the Pro Mod world and we think it's going to be the way to go," said driver Jeff Roth.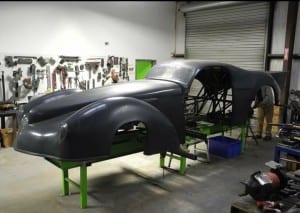 The Roth Racing '41 Willys is currently on the jig at Vanishing Point Race Cars in Loganville, Georgia. Residing between the frame rails will be an AJPE 481X motor with a PSI screw blower. EFI expertise will come from Rob Zarcone and his Toronto-based WRZ Performance Engines and Tuning shop.
"The plan is simple; adapt to this technology now in order to be at the forefront before others do it. I've been working with EFI since 2002 and I'm excited to see what we can do with the technology on this screw-blown beast," Zarcone noted.
"Everybody at Roth Racing is excited to work with Rob and his guys at WRZ Performance. He's truly a talented guy and he has some good programs. He's setting some big numbers in the outlaw street world. We're really excited to be able to work with him to develop this new system for the Pro Mod car with the Alan Johnson, C-rotor screw blower combination. It's definitely going to be exciting," Roth exclaimed.
Zarcone, who has extensive EFI experience on anything from Pro Touring cars to full-blown race cars, has chosen the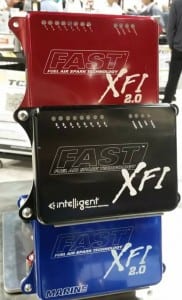 FAST (Fuel Air Spark Technology) XFI 2.05 system as the team's EFI system. He gives credit to David Page and Kevin Winstead from FAST and Comp Performance Group for top-notch products, customer service and support of the project. Alex Tadic from Too Precise Machining is manufacturing all of the one-off components required to convert from mechanical to electronic fuel injection. Zarcone's partner, John Venstresca, will also assist with the transition.
"We're partners with Rob and his people on this project," Roth clarified. "They're basically our crew members now. We're going to work together on developing this system so Rob can sell this as a turn-key program to all of the Pro Mod teams out there. We truly believe that with Rob's knowledge and a little bit of R&D on the dyno and racetrack we're going to have a stellar package."
Upon completion, Jeff Roth and the team plan to head south in March to test their new combination. Roth will focus his efforts on the NAPA Ultimate Showdowns series, which hosts races in Canada and the United States. Roth Racing's tentative schedule also includes outlaw races in the South and Northeast, including the popular Shakedown at the Summit in Norwalk, Ohio.