Look at the latest car build to roll out of the championship-winning chassis shop of RJ Race Cars and Quarter-Max. This sharp-looking new Outlaw Pro Mod 2022 Chevy Camaro was custom built for John Mitchell of Martin, Tennessee.
Mitchell was blown away when he picked up his new car, "I've been bracket racing for 30 years, and started running heads-up about seven years ago and I've been doing some outlaw racing. I've been wanting a Rick Jones car for 15 years and was finally able to get one…Let me tell you, ain't nobody builds a car like Rick Jones.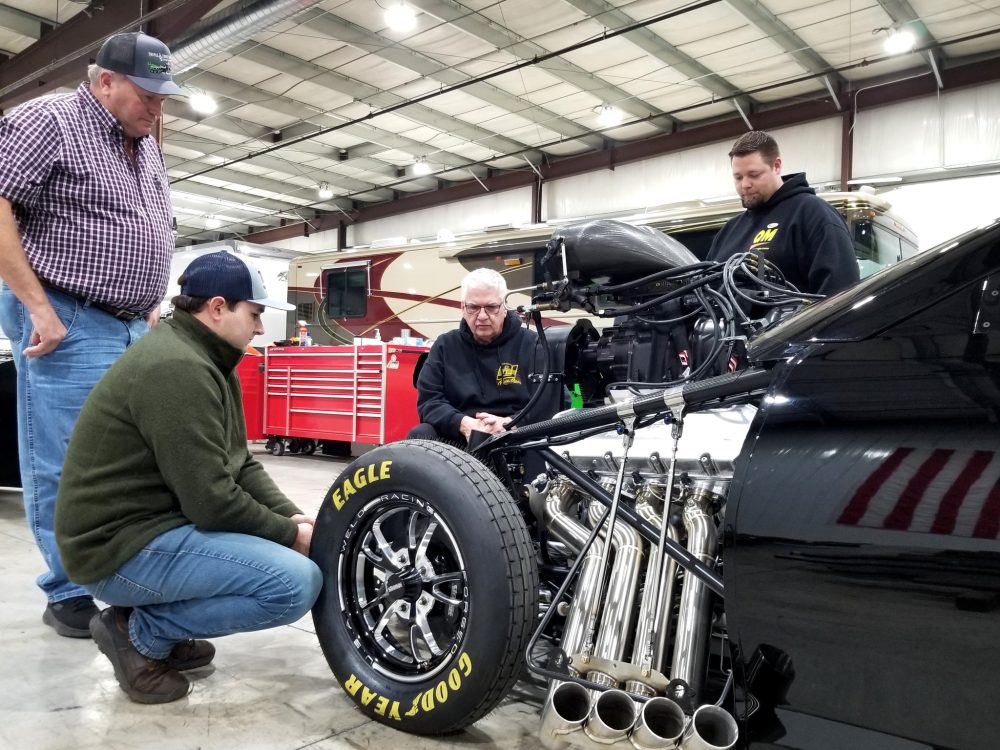 "I love it," Mitchell continued. "My son is with me, he loves it. We ain't never seen anything like it. I don't know how we are going to wait till spring. We'll have to look at it all winter, and it's a thing of beauty. And I would tell anybody if you want a car this is the place to come get one. I've never seen anything like it. Rick and Rickie treat you like you are a professional racer even if you're not. The whole family, they treat you like family.
"Like I said, the car, I wish everybody could see it," Mitchell added. "Seeing it in a film or in pictures just does not do it justice. It's more of a show car more than anything, just everything on it is just perfect. We're gonna make Rick and Rickie famous in West Tennessee when everybody sees this car. I was just telling you it's the nicest thing I've ever seen, and I can't believe that it is mine and my brother's. I hope if you're ever around West Tennessee at any races and I'm there, that you come look at it, cause I'd be proud for you to. It's just really, really nice. They set it up for me, and Rickie said he could help me get it down the track. If you're having any problems these are the people to see.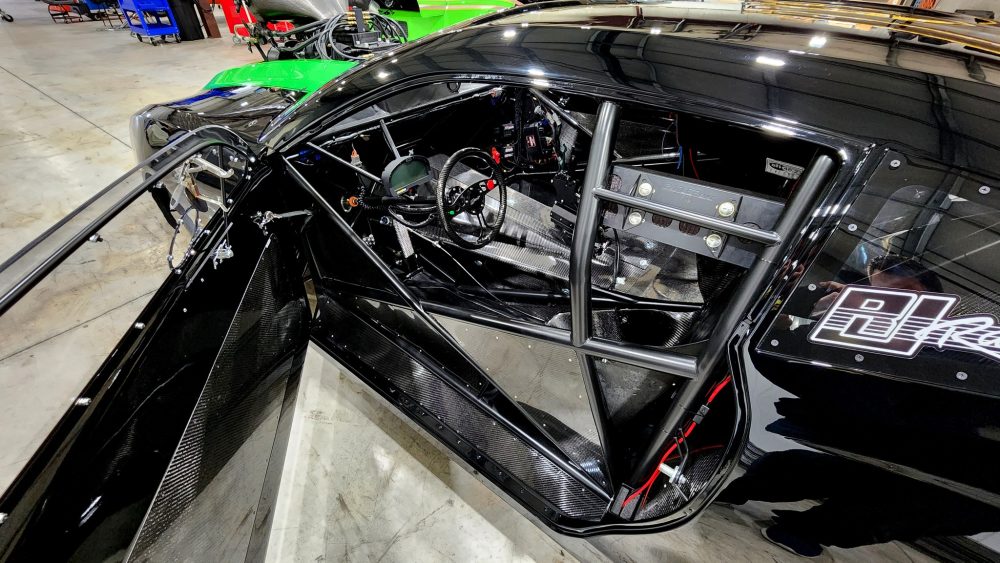 "The way that the body's fitted, I mean every seam, a new car at the dealership is not put together as fine as this one is. It's just unbelievable. You got to go find a Rick Jones car and go look at it to know what I'm talking about. It's just perfect."
This car is powered by a supercharged big-block Chevy engine and will rely on an M&M transmission and PST carbon fiber driveshaft to put that horsepower back to the rear end.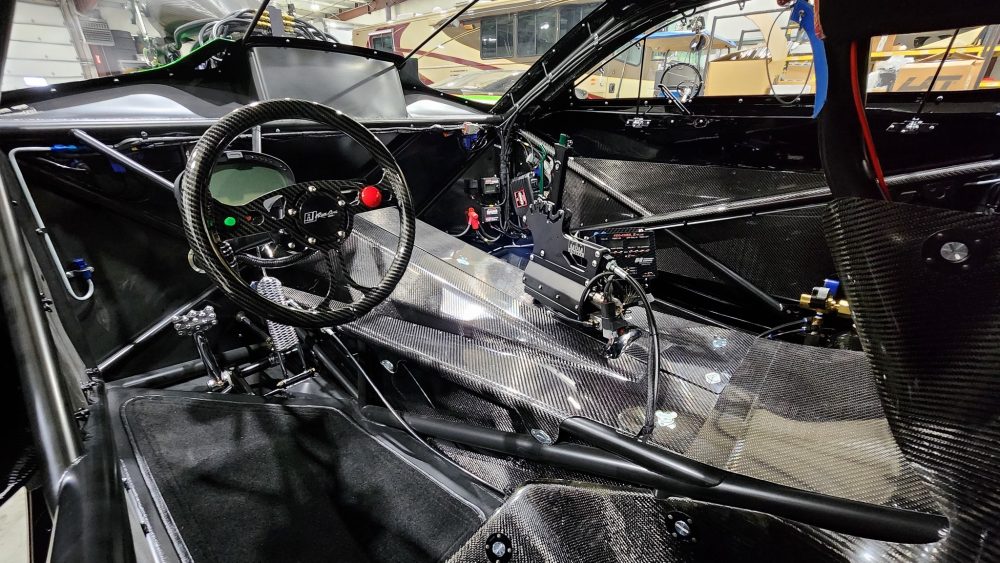 The RJ Race Cars Pro Mod double frame rail chassis is set to handle the task of several thousand horsepower. The rear suspension features a RJ Race Cars-built full 4130 custom fabricated floater housing with Strange axles and pro carbon brakes, all Quarter-Max 4-link suspension with billet adjustable 4-link chassis brackets, extreme 2″ splined anti-roll bar, extreme 1-1/4" pro series wishbone, and PRS pneumatic controlled suspension. The front suspension features the Quarter-Max threaded adjustable strut mounts, and Weld Racing Full Throttle 15″ x 3.5″ front wheels. A fully loaded carbon fiber interior from Quarter-Max features 48″ carbon wheel tubs, carbon double frame rail transmission tunnel, and carbon flat sheet panels. The cockpit features a Quarter-Max carbon finished steering wheel and C02 bottle, carbon finished K&R delay box, MSD power grid system, and Racepak V300 data system.
The exterior of the car features an all-carbon fiber body from Five Star race car bodies, with custom paint and graphics by SD Enterprises. The black and green paint scheme matches the repair fleet of the Mitchell family's owned and operated Triple J Truck Repair in West Tennessee.
This highly sophisticated modern day Pro Mod car is optioned out from tip to tail with the high-quality craftsmanship work and details that has been a trademark for the Quarter-Max and RJ Race Cars brands for over 35 years.
Rick and Rickie Jones are the owners of RJ Race Cars and its entity Quarter-Max, which is a manufacturing leader in chassis and racing components, as well as a major outlet store for more than 100 of today's top racing brands at their facility in Galesburg, IL. RJ Race Cars has built cars for many of the top names in Pro Stock, Pro Mod, and the sportsman ranks.
Mitchell is set to debut the new ride in 2023 at Outlaw Pro Mod races in his region.