In the spotlight of the fiercely contested class eliminations at the Dodge Power Brokers NHRA U.S. Nationals, Randi Lyn Butner emerged victorious, driving the Bo Butner Racing/Jim Butner Auto Group Cobra Jet Mustang to the top in the FSS/L class.
It was a moment of deja vu for Butner, marking her second Indy class win. The first triumph came behind the wheel of her iconic 1967 Pontiac Firebird. This same vehicle has granted her seven national event wins and the prestigious title of the 2021 Division 3 Stock Eliminator champion.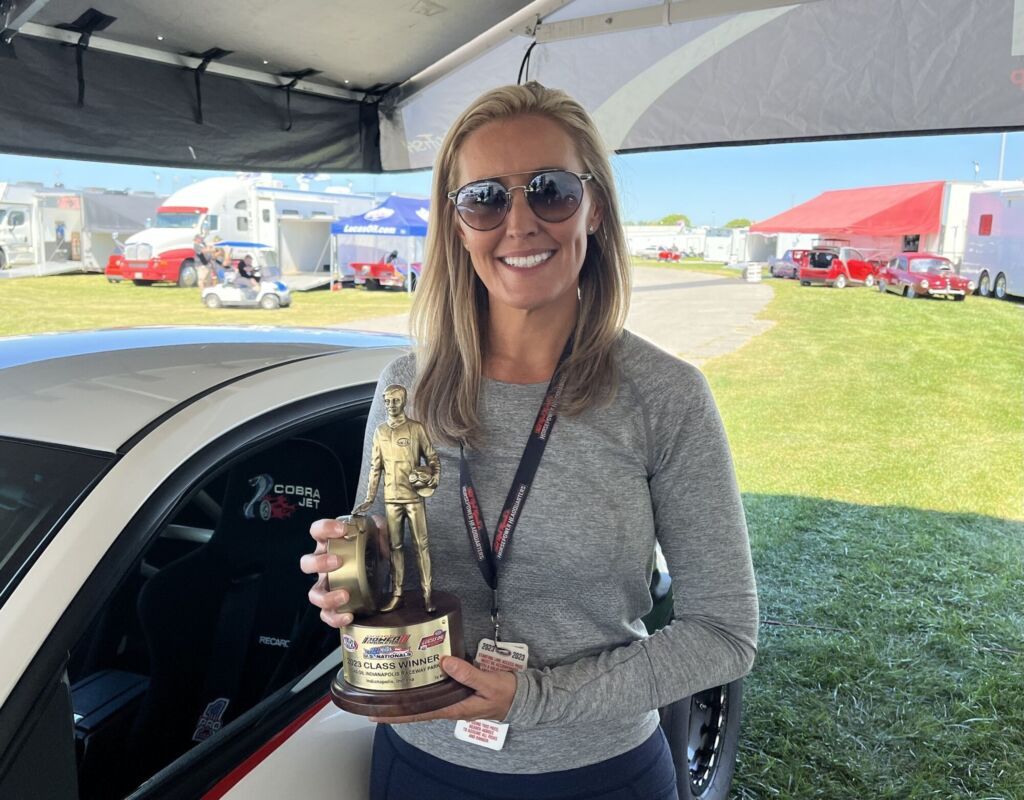 Reflecting on the magnitude of this win, Randi Lyn stated, "Indy is the class win that truly counts. Everyone's eyes are on this race, and emerging as the best here is a monumental feat. I'm elated to have achieved it."
Randi Lyn's achievement becomes even more impressive considering her shift to Super Stock – a class where she hasn't previously competed. Piloting the Cobra Jet, the very vehicle in which her husband Bo Butner marked his name in history, she continued to build on the legacy. Bo had previously won the Factory Stock Showdown in 2012 at this very location.
Despite having only two runs in the Cobra Jet before the class eliminations, she maintained a steady ascent. Discussing her early experience with the car, she said, "The initial runs were definitely nerve-wracking, and the comfort was elusive. However, during the final run, everything just clicked."
This synergy was evident as Randi Lyn recorded an impeccable .005-second reaction time, concluding her race at a blazing 9.702-second pass at 139.52 mph. This performance bested Curtis Hieb, securing her the coveted trophy. This emblem of victory will soon grace their residence in Clarksville, Ind., holding a position of honor.
For Randi Lyn, every win at Indy, whether class, divisional, or national, holds a special place. "This is home territory for me," she expressed. The coming days hold more promise as Randi Lyn readies for the main event eliminations scheduled for Friday at Lucas Oil Indianapolis Raceway Park.