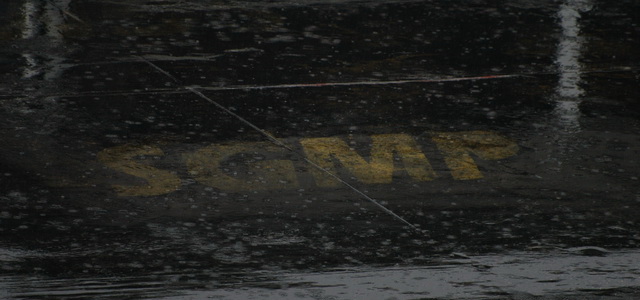 For the second straight day, Mother Nature had the final say about on-track activity for Lights Out IV: Unfinished Business at South Georgia Motorsports Park, as it was washed away by heavy, persistent rain.
Saturday's qualifying was officially  called off shortly after 5:30 p.m. by promoter Donald "Duck" Long, who vowed at the same time that all eliminations would be completed on Sunday.
With clear weather forecast for race day, but only one round of qualifying completed with short fields on Thursday, the plan calls for the index classes to  begin at 9 a.m. sharp. All classes will feature all-run fields with previously qualified heads-up racers laddered according to their E.T.s, while all later arrivals will be paired up through a random draw.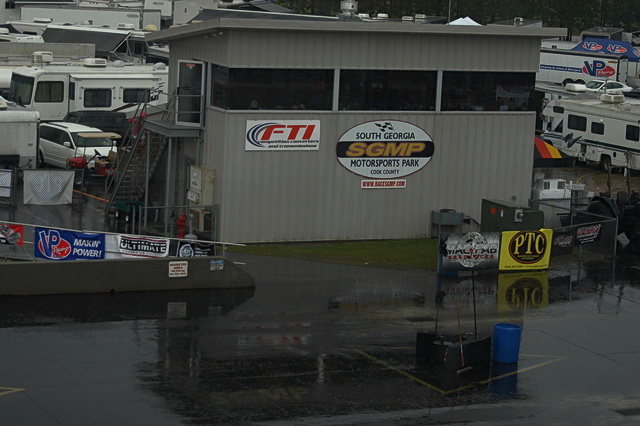 (Ian Tocher photo; Click to enlarge)