One of the lasting moments of the 2018 drag racing season was Mark Micke's incredible Sweet 16 weekend at South Georgia Motorsports Park, where Micke and handful of competitors slugged it out with one "can you top this" performance after another.
Micke held the most prodigious blasts – and the $101,000 check – by the end of the weekend in the Jason Carter-owned twin-turbo '78 Malibu, marking another key moment in drag radial's meteoric rise in the sport.
For Micke, it was a race and part of a year that can define a career. But Micke isn't close to finished and he doesn't think his progression – or that of the class – is anywhere near its peak, which could bode for a mind-blowing 2019.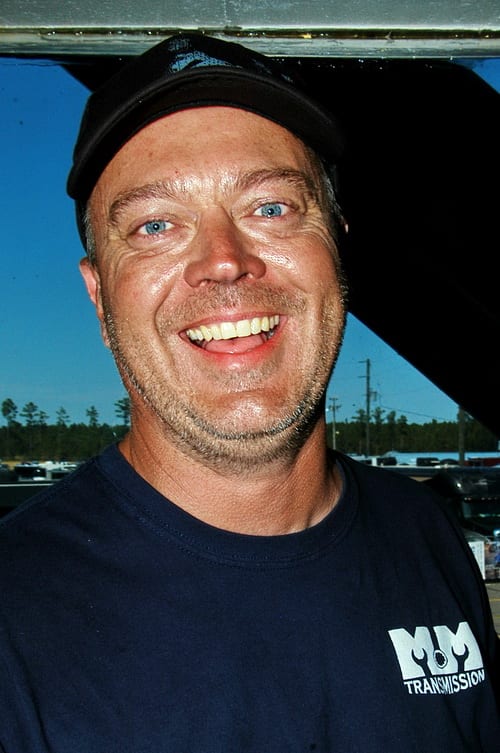 "I hope we're not at the end of the whole deal," Micke said. "Looking at we did over the off-season and our customers, I think 3.60s are going to become the norm. A lot of big teams coming out this year with serious backing, the right products and we've all learned a bunch, looked at all the data. I think 2019 is going to be a crazier year than '18.
It hardly seems possible, but then again, when could we have ever predicted a drag radial car could run 3.62 at 221 mph, like Micke did on that mind-altering weekend in Valdosta.
It set a new bar and it's a bar that has moved at a rapid rate with the creative minds and personalities within Radial vs. The World scene.
Micke is certainly at the forefront of that, which means not getting complacent with that magical weekend in Valdosta. The team ended up with a strong year, but as a flurry of drivers reached the 3.60s, including Dewayne Mills, who was the first to accomplish the feat, and Stevie "Fast" Jackson, Micke wasn't about to stand pat.
The team has been hard at work in the off-season, continuously searching for new ways to improve for 2019.
"On my end, a lot of our stuff is in the torque converter," Micke said. "That's where a lot of stuff lies and that's where we made some huge gains last year. But, then again, there's a lot of stuff in the shocks, the struts, the front-end suspension we've overlooked and are starting to catch onto. The cars have always been heavy so we haven't thought a lot about weight reduction, but we've really focused on rotating weight."
There's a certain point of pride in doing it all in a '78 Malibu, especially considering the basic chassis for the car
was built in 1999. There continue to be refinements, but as Micke's budget doesn't allow for the latest and greatest, or a new car, they have optimized the performance on the Malibu.
That's been beneficial to Micke's standing as a driver and personality within the class, as well as business, M&M Transmissions, which has seen impressive growth over the years.
Micke and his team now do significant work in the Pro Mod ranks, but as a business and driver, his backbone remains the radial world. More than a decade after it came to prominence, the class still remains on fire as Donald Long's Lights Out 10 looms a month away at SGMP.
"For us, our history is small-tire cars," Micke said. "We've grown up through he ranks with this all. That's how we got into the game and it's grown into everything else we do. For me, the attraction of the small-tire car is you're dealing with something the average person can relate. You've got the old-style nostalgia cars, a. It's a challenging way to run a race car. What I love about RvW right now, it falls into our mode. We love to get into slugfests, just like Sweet 16. If it gets into an all-out, throw everything you got at it, that's our style of racing. That fits us perfectly."
That showed last year and with all eyes on Micke, he's set to do it again and has no plans of slowing down. He lives for the attention-getting big events and big paychecks that are on the line, which makes it no surprise those are at the forefront of his schedule in 2019.
Micke has 8-10 races planned with the Malibu, including Long's three major events, and he's fine with everyone trying to top him this year. Micke will head to test later this month in Florida, knowing full well that he is aiming high and trying to make even more history.
"We've got a good car and everything worked great for us last year, and the car was consistent everywhere we went," Micke said. "But I also know everyone's coming. There's a lot of guys that are doing the same thing we are. We just can't sit back and be happy with what we did last year. We've got some work ahead of us, but we feel pretty confident where we're sitting.
"I want to be the guy everybody's chasing. That's what we live more and that motivates me more, honestly. I'm always thinking those guys are coming and we've got to keep pushing and pushing. We love it. We want to be up front."