Four-time NHRA Funny Car champion and drag racing legend Don "the Snake" Prudhomme is known for his performance in a nitro-burning Funny Car, but he also has a history with desert racing on the Baja peninsula.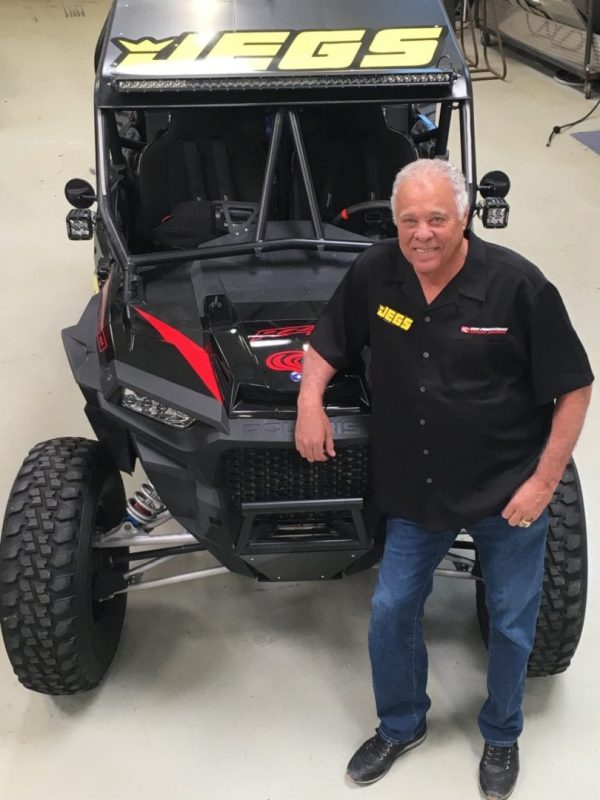 In 1968, Prudhomme entered the Mexican 1000 Baja race in a Porsche-powered buggy built by racing innovator Tony Nancy and owned by actor Steve McQueen. Shortly before the race, McQueen had a movie conflict so Nancy reached out to Prudhomme to fill the seat as the co-driver. Prudhomme and Nancy had crossed paths through their successful drag racing careers. Now, 50 years later, with help from JEGS High Performance Mail Order, Prudhomme is returning to Baja competition in the 2018 Mexican 1000 – and he's out for redemption.
"In 1968, we burned it up," says Prudhomme. "Never even made it onto the dirt, which I'm embarrassed to tell you. Haven't been back since."
The 2018 Mexican 1000 will be the "Snake's" first competitive driving appearance since 1994 when he retired from the NHRA tour having won 49 National Events in the Funny Car and Top Fuel divisions. Later, as team owner, he added another 63 NHRA tour victories.
He will return to competition in a 2018 Polaris RZR 1000 prepped by P.J. Jones of PJ's Performance in Mesa, Ariz., and will race in the Stock Turbo UTV class.
"This thing can move out," says Prudhomme. "If we'd had this in 1968, we would have finished the race. We're gonna do it right for the NORRA race this year."
The Mexican 1000 is a five-day, off-road rally run by the National Off Road Racing Association (NORRA) as a celebration of off-road racing history and vintage off-road machinery. Cars, buggies, trucks, and motorcycles from all eras of Baja racing are eligible to participate in a variety of classes. The race begins Friday, April 20th in Ensenda, Baja, Mexico, and ends Thursday, April 26th in San Jose del Cabo, Baja, Mexico.