Competitors from around the country are heading to Maryland International Raceway this week for the Professional Drag Racers Association (PDRA) North-South Shootout, May 3-5, the second of eight races for the all-eighth-mile series. A stop on the schedule since 2015, the North-South Shootout has become a battle of the East Coast's best racers at a classic Pro Mod venue.
Among the many PDRA competitors representing the South will be the points leaders in two of the series' headlining classes, Switzer Dynamics Pro Nitrous presented by MoTeC and Moroso Pro Boost. Pro Nitrous star Jay Cox, Smithfield, N.C., is riding the momentum of a season-opening win at the PDRA East Coast Spring Nationals, as is Lugoff, South Carolina's Jeremy Ray in Pro Boost.
"I always start off well," said Cox, driver of the "Pumpkin" '69 Camaro. "It gives me a lot of momentum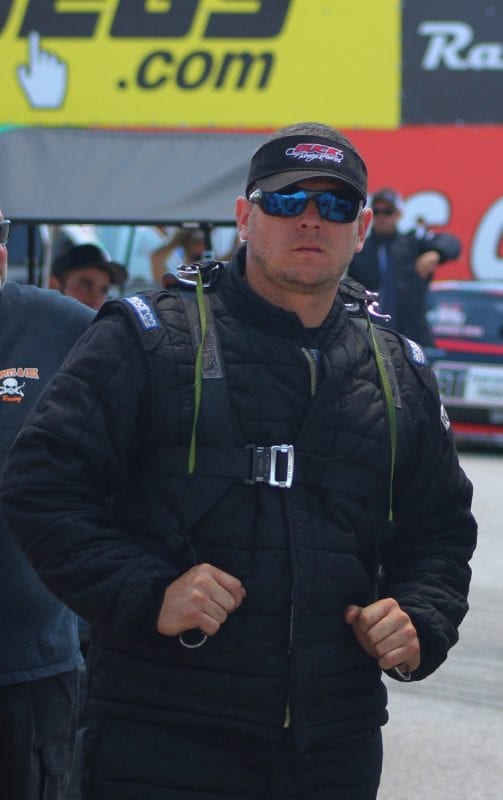 starting the season off well because it puts me in a good lead, puts me out front a little bit. My goal this year is to stay out front. I always have that one race that just bites me in the tail – a part breaks or something goes wrong. My goal is to eliminate that this year. Last year I broke a driveshaft at the first GALOT race in the second round – I had the whole field covered. That was the one race that cost me. To be out front is huge, but my main focus in the championship chase is to eliminate that one race where something breaks and costs me in the points."
Ray, driver of the "Carolina Kingpin" '63 Corvette, is entering the North-South Shootout on the heels of a No. 5 qualifying effort in Pro Modified at the NHRA Four-Wide Nationals in Charlotte, where the four finalists were all past PDRA stars: 2017 Pro Boost world champion Jose Gonzales, Pro Nitrous standout "Stevie Fast" Jackson, 2015 Pro Nitrous world champion Rickie Smith and 2016 Pro Extreme world champion Brandon Snider.
"I'm looking forward to being at Maryland and trying to maintain the points lead," Ray said. "I had no intentions of running the full PDRA season, but then I went out and won the GALOT race. Now I don't have a choice but to go back now, and I'll keep going back until I can't do it anymore."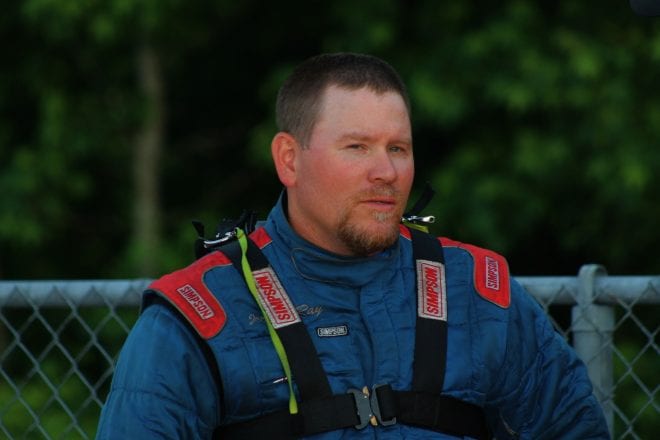 Ray has quickly become one of the biggest threats in Pro Boost, thanks to the quiet consistency displayed by his Roots-blown Corvette. The longtime PDRA racer went to the final round at numerous races last year, including PDRA Drag Wars, where he earned his first PDRA win. The same strategy that carried Ray to the late rounds last year seems to be working this season.
"I'm not a big homerun hitter," Ray admitted. "I could care less about the No. 1 spot in qualifying. I want to get in the top half of the field, then I'm there to race. If I can make this car run consistently, I'm going to be tough to beat, for sure."
The PDRA North-South Shootout will also feature competition in Bryant Industrial Pro Extreme presented by Pro Line Racing, Liberty's Gears Extreme Pro Stock, Drag 965 Pro Extreme Motorcycle and East Side Auto Transport Pro Outlaw 632. The PDRA's sportsman stars will face off in MagnaFuel Top Sportsman, Lucas Oil Top Dragster, Coolshirt Pro Jr. Dragster, Gilbert Motorsports Top Jr. Dragster and Edelbrock Bracket Bash.
The PDRA North-South Shootout will begin with testing for PDRA competitors from 10 a.m. to 7 p.m. Thursday. Friday's qualifying action will begin with sportsman classes at 9 a.m. and professional classes at 11:45 a.m. Final qualifying for the professional classes kicks off at 7:45 p.m. Sportsman racers will get a third and final qualifying session Saturday morning at 9:15 a.m., leading into first round of eliminations for professional classes at 1:45 p.m. The final round for all classes is scheduled to begin at 9:15 p.m.
Tickets to the PDRA North-South Shootout are available for $10 for Thursday testing, $20 for Friday qualifying and $25 for Saturday eliminations. A weekend pass, good for all three days, is available for $40. Children 10 and under get in free. Tickets are available at the gate or online at www.pdra660.com.