The annual weekend at Summit Motorsports Park has always been a big one for drivers in the FuelTech NHRA Pro Mod Drag Racing Series.
But with the new Road to the Championship in effect for the first time in the category, the spotlight is even bigger for the NHRA Pro Mod drivers as part of this weekend's Summit Racing Equipment NHRA Nationals. The Road to the Championship will incorporate a playoff-style competition this year, with the stop in Norwalk marking the final race of the regular season in the category.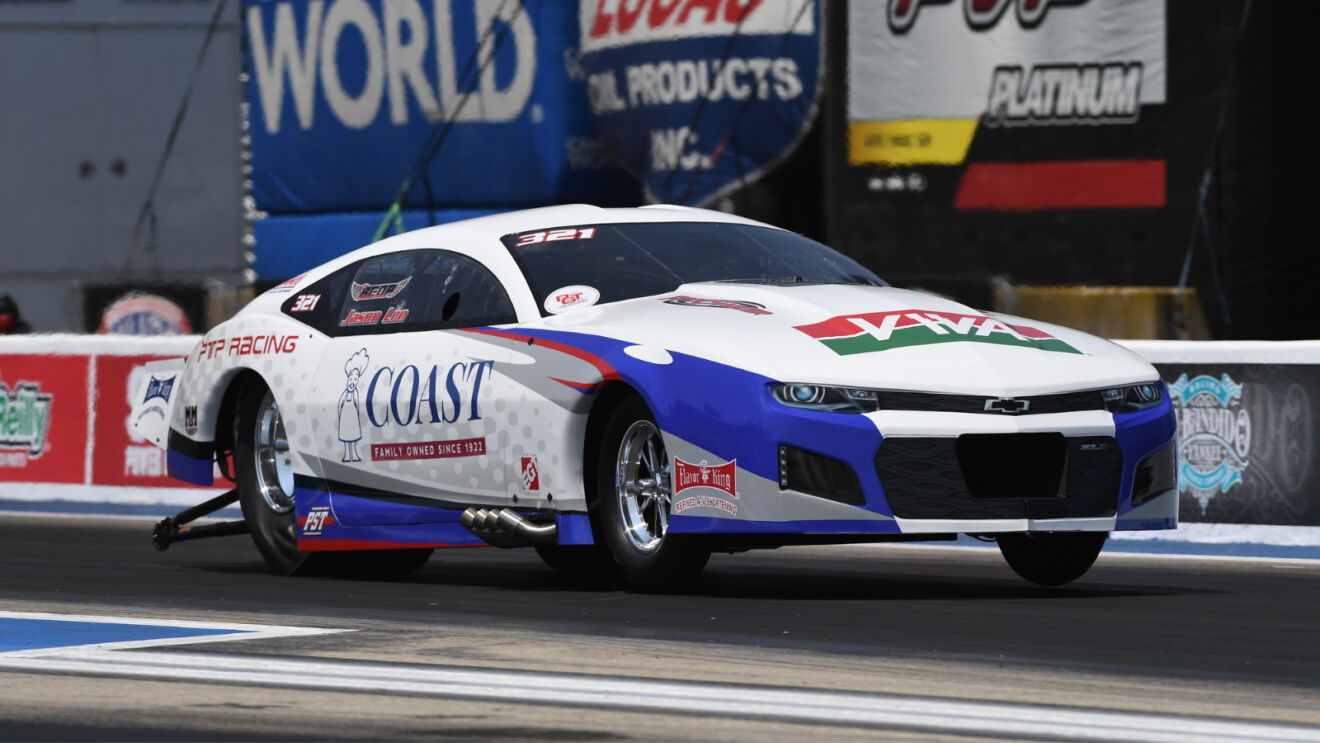 It's the sixth of 10 races during the 2023 season for the FuelTech NHRA Pro Mod Drag Racing Series, and this weekend's event in Norwalk is powered by Mike Janis Superchargers. The class will also be featured during Sunday's broadcast on the FOX broadcast network.
In addition to this weekend being the final race in the regular season, a points-and-a-half format will be incorporated for the standout competitors in the FuelTech NHRA Pro Mod Drag Racing Series. Starting with points leader Justin Bond, the rest of the current top 10 in points includes defending world champion Kris Thorne, Jason Lee, J.R. Gray, Jose Gonzalez, Mike Castella, Manny Buginga, Kevin Rivenbark, Dmitry Samorukov and Doug Winters.
Five other drivers – Stan Shelton, Mike Thielen, Khalid AlBalooshi, Sidnei Frigo and Jerico Balduf – have met the minimum qualifying requirements at all six regular-season races in 2023, giving all the listed drivers a chance to earn a spot in the Road to the Championship this weekend.
Of that group, Gray, Thielen, Winters, Balduf, Samorukov work closely with Mike Janis Superchargers – as does Dwayne Wolfe – as the class partner looks for a big showing in Norwalk.
"We're pleased to sponsor NHRA Pro Mod at Norwalk and be able to host Mike Janis Supercharger customers at the event," Mike Janis said. "We've built high-performance racing engines for drag racing, tractor pulling, and marine for over 65 years, and we are passionate about Pro Mod racing."
Bond and Thorne both had big weekends in Bristol, as each driver took home wins as part of a unique doubleheader event. Bond has impressed throughout this season, winning three of the first five events. He'll look to put a definitive stamp on the regular season against a talented group that will include more than 20 drivers in Norwalk.
With playoff spots and positioning on the line in Norwalk, it will amp up the intensity even more at the regular season finale. Along with the Road to the Championship format, additional qualifying points after each round and for overall qualifying will be available at the regular-season finale in Norwalk, adding even more excitement and intense competition in the fan-favorite class.
Featuring the world's fastest doorslammer race cars, the FuelTech NHRA Pro Mod Drag Racing Series offers something unique and exciting for every drag racing fan. The class continues to grow in popularity and is highlighted by historic muscle cars and a variety of late-model American muscle cars, as well as a number of different power adders.
FuelTech NHRA Pro Mod Drag Racing Series presented by Type A Motorsports qualifying will feature two rounds at 3:45 and 6:45 p.m. ET on Friday, June 23 and the final round of qualifying on Saturday, June 24 at 12:15 p.m. Final eliminations begin at 3:15 p.m. on Saturday, continuing at 12:40 p.m. ET on Sunday, June 25.