On February 1, 2018, Daniel Pharris from Sikeston, Missouri, made a game-changing move by quickly acquiring the world-known Ekanoo Racing Lexus RC-F, the quickest and fastest Super Street V8 in the Middle East.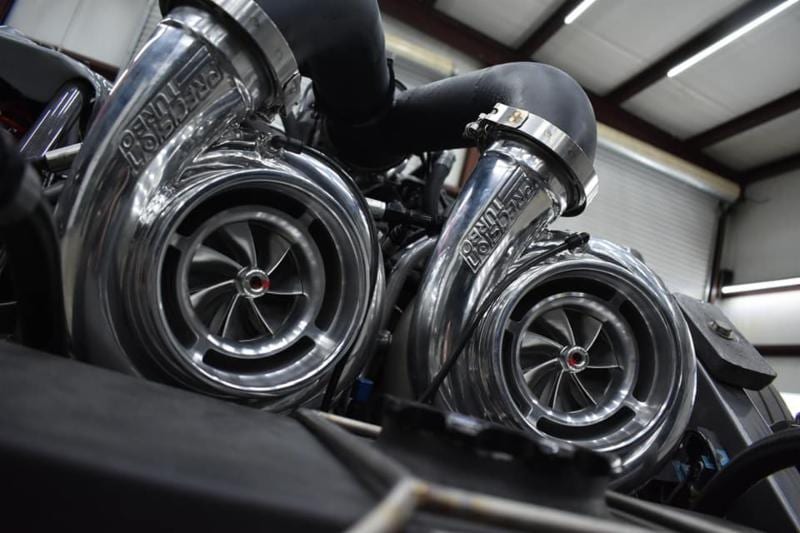 This is one of the few cars ever purchased overseas by an American for the sole purpose of competitively racing in the states, making this an extremely unique acquisition, since it's usually the opposite scenario. Since the Ekanoo Racing team debuted the car two years ago, it has qualified and won every race in the Super Street V8 class in the Bahrain Drag Racing Championships (BDRC). Not only did the PTE-boosted Super Street Lexus RC-F win back-to-back class championships, it also became the first small-tire car in the Middle East to break the 3-second barrier. Ekanoo Racing's best eighth-mile pass in the 2015 Lexus RC-F is an astonishing 3.92 at 202 mph on twin GEN2 Pro Mod 94mm Precision Turbochargers.
Eager to debut the car as soon as possible, Pharris plans to drive two cars at the Outlaw Street Car Reunion V taking place this weekend in Bowling Green, Kentucky. Pharris will debut his recently purchased Ekanoo Racing Lexus in the Limited Drag Radial (LDR) class, and will also slide behind the wheel of Andrew Alepa's red C7 Corvette in Radial Vs. the World.
To fit the rules for this weekend at OSCR, Daniel will be running twin GEN2 Pro Mod 88mm Precision turbochargers and a ProLine Stage 4 481X engine in the ultra-successful Lexus RC-F. Pharris says his goal for the weekend is "to get the car to make 4.0 or 4-Teen ET passes."
Recently, while piloting Alepa's Corvette, Pharris was the second PTE Boosted Driver to break into the 3.60s with a pass of 3.68 at 215 mph at Duck X Productions' Sweet 16 event in March. Pharris cut through the Radial vs. the World field and eventually cracked off a pass of 3.642 at 216.2 mph. It's safe to say that we are extremely eager to watch Pharris and the stunning Alepa Corvette powered by twin Precision GEN2 Pro Mod 106 turbochargers take the stage at OSCR this weekend.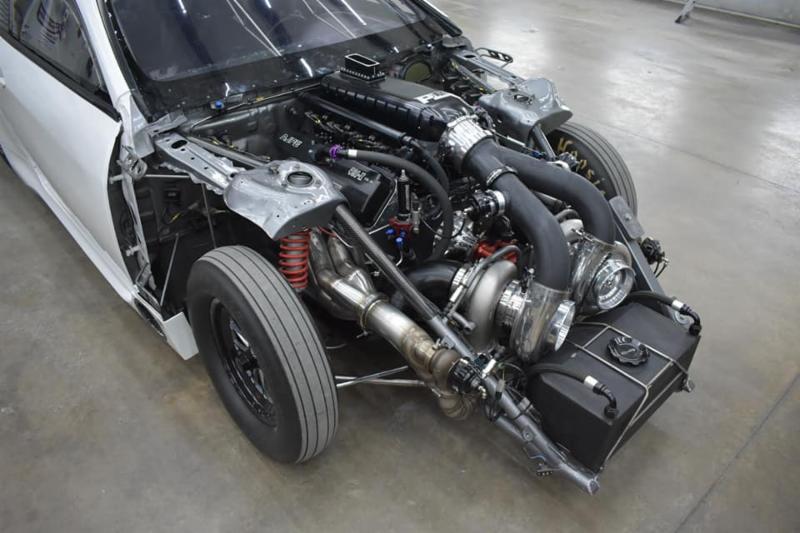 Additionally, Pharris' red NMCA Street Outlaw SN95 Mustang powered by a single Precision GEN2 Pro Mod 98 is not one to forget. Pharris was runner-up in the early April Street Outlaws All-Star Shootout event in Commerce, Georgia. Joel Greathouse will be assisting with testing the car this week at Beech Bend Raceway Park, helping prepare Pharris for the 17th Annual NMCA Bluegrass Nationals going down on May 17-20 in Bowling Green, Kentucky. Make sure to stay tuned!