Less than a week remains before the Professional Drag Racers Association (PDRA) opens its third season of all-eighth-mile competition with the PDRA Nationals, Mar. 10-12, at Oklahoma's historic Osage Casino Tulsa Raceway Park (TRP).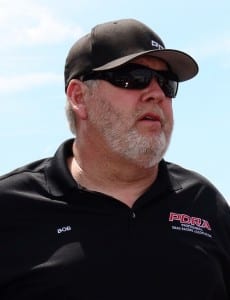 Headlined by the NAS Racing Pro Extreme class and Switzer Dynamics Pro Nitrous presented by MoTec Systems East, the 2016 PDRA season opener will also feature GALOT Motorsports Park Pro Boost, along with Drag 965 Pro Extreme Motorcycle, MagnaFuel Top Sportsman and Lucas Oil Products Top Dragster, as well as MegaCorp Logistics Pro Jr. Dragster and Talbert Manufacturing Top Jr. Dragster. Additionally, local bracket racers will compete on Saturday between official PDRA elimination rounds.
"We visited Tulsa in 2014, our inaugural season, and it was a tremendous success, one of our best events ever. Unfortunately, scheduling conflicts prevented us from racing there last year, but everyone involved with the PDRA is very excited about returning this time around," PDRA Race Director Bob Harris explained. "Todd (Martin) and Keith (Haney, TRP co-owners) do a fantastic job promoting their events at the track and we expect a record turnout for the PDRA Nationals."
The competition in the 4,000-horsepower Pro Extreme class is expected to be particularly intense as defending class champion Jason Scruggs will debut a brand-new race car to take on past champs Todd Tutterow and Frankie Taylor, as well as proven stars such as Tommy D'Aprile, Brandon Snider and Terry Leggett. In the flame-throwing Pro Nitrous wars, multi-event winners Tommy Franklin, Lizzy Musi, Pat Stoken and "Stevie Fast" Jackson are expected to set the pace, while Friday-night qualifying will also feature a special Pro Nitrous "grudge race" between TRP co-owner Haney and North Carolina's Jay Cox on the Tulsa eighth mile.
Pro Boost will have no shortage of stars, too, with defending champ Kevin Fiscus ready to mix it up with rivals Kevin Rivenbark, "Turbo Todd" Moyer and Melanie Salemi, among many others. Meanwhile, up on two wheels, two-time past champion Eric McKinney with his teammate and crew chief Ashley Owens will lead the way in Pro Extreme Motorcycle, while the high-speed bracket racing Top Sportsman and Top Dragster classes will also see heavy hitters from several states showing up on one of the oldest continuously operating drag strips in the country.
Thursday Mar. 10 will be an open test session day for all PDRA racers, with Friday reserved for three rounds of qualifying for all classes beginning at 10:30 a.m., followed by one more round of qualifying scheduled to begin at 9 a.m. Saturday. A pre-race ceremony will begin at 3:30 p.m. on Saturday, followed by elimination rounds for the PDRA Nationals.
Tickets to the PDRA Nationals at Tulsa Raceway Park cost only $10 for general admission to Thursday's test session, $10/daily with free parking on the spectator side of the track on Friday and Saturday, and $15/daily plus $10 for parking on the pit side of the track on Friday and Saturday. And as with all events at TRP, children 5 and under are admitted free.