Drag racing is an inherently dangerous sport, with drivers fighting to maintain control of vehicles boasting hundreds, if not thousands, of horsepower. Now imagine doing that…without arms.
That's exactly what Matt Stutzman – better known as the Armless Archer – has been doing since 2014. A professional archer by trade, the 40-year-old from Eddyville, Iowa, has won a litany of medals and championships at events all around the world, including at the Paralympic Games. Most recently, he won the World Para Championship in Dubai. He even holds a Guinness World Record for the longest, most accurate shot with a bow and arrow. Yet his true passion lies in the automotive world.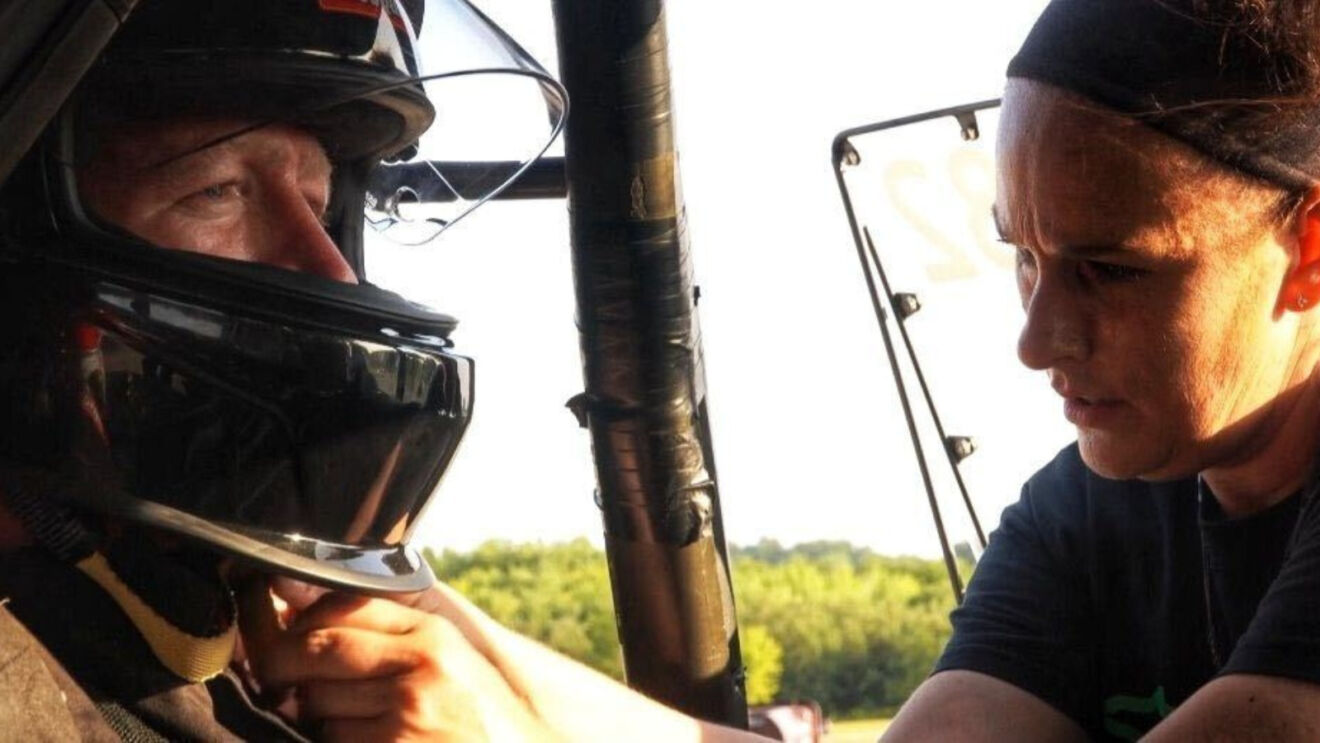 "A lot of people know me as the Armless Archer," Stutzman said. "But the reality is, when I was eight or nine, I told my dad I was going to be a professional race car driver. He tossed me the keys to our farm truck and said, 'Figure it out.' I learned how to drive tractors and trucks, and even a motorcycle. I've always had the love of cars and racing; it just took a little while to get to where I'm at."
Where he's at currently is running Top Sportsman at local events in his 1968 Camaro, powered by a 540ci big block Chevy with a 10-71 High Helix blower running on alcohol. It's the result of nearly a decade of work, learning how to race by driving with only his feet – from diesel trucks to street cars, to now piloting what he says is essentially a Pro Mod.
"The reason I picked drag racing and archery, and fell in love with them, is because both sports don't care that I have no arms," said Stutzman. "The car doesn't care. It just wants to be driven. I can get in a car, go compete against people with hands, and do well at it. I feel kind of normal. And everyone I have met at the track has been amazing. They see me as a racer, not a guy without arms."
The combination of Stutzman's determination and unique talent was rewarded recently when he ran his first sub-five second pass in the 1/8 mile, clocking a 4.97 at 145 mph at Central Illinois Dragway in Havana, Illinois.
"I wasn't planning on getting into the 4's right away," Stutzman said, laughing. "But it was a good track. I was ecstatic. Honestly, I didn't even realize it right away. I only ran 7 lbs. of boost, and I thought I would go out there and run another 5.0 pass. It was crazy."
After posting in-car video footage of the pass on Facebook, Stutzman has gained a bit of celebrity status. The video has currently been shared over 4,000 times, something even he didn't see coming.
"I expected it to do a little bit, but I didn't expect it to do what it did," said Stutzman. "Some people know about me locally, but to the level we're taking it now, it's just now getting some attention. It's been amazing."
And while the overwhelming majority of comments have been positive, Stutzman admits there are those that have concerns about what he's doing, and whether it's actually safe to compete at such speeds. While he understands their trepidation, he says he has taken every precaution to maintain safety.
"I know what I'm capable of," Stutzman said. "It's not like one day I woke up and said, 'Hey, I'm gonna run four seconds.' I've been racing a long time, and driving with my feet forever. I've thought everything out strategically with my team. But I want people to know I'm doing it safely. I want the guy beside me to feel safe. That's important to me."
Stutzman is hoping to get the car down into the 4.70's by the end of this year, and from there, continue to push his limits. If both he and the car seem comfortable running 70's, he'd like to drop into the 4.50's within three years. And from there? Well, he's got even bigger plans in mind.
"I want to run NHRA stuff," said Stutzman. "I want to travel and go to other tracks. I'm not content with just racing at local tracks for points. I want to race big events like the Million Dollar race. Who knows if I'll ever win it, but I want to try. That's where I see Matt Stutzman in the next 5-10 years."
The next race fans can see Stutzman at is the Builder's Brawl, where he has received an official invitation by promoter Joe Zolper. The event will be held at Ozark Raceway Park in Rogersville, Missouri, on Oct. 20-21.