The second stop on the Outlaw Diesel Super Series (ODSS) tour, the Outlaw Diesel Revenge (ODR) presented by Firepunk Diesel at Lucas Oil Indianapolis Raceway Park, netted a record-shattering 311 individual tech cards sold!
The goal of the ODSS since its inception in 2015 has been to provide a high-quality, professional environment for diesel drag racers to get involved and grow in the sport of drag racing. ODSS provides a stable touring points series covering the Midwest and East Coast regions supporting up to eight different tracks and locations per year. The eighth-mile racing series hosts a list of classes such as ET bracket, 7.70 index, 6.70 index, 5.90 index, Pro Street, Pro Mod, and Pro Dragster. In recent years, a Friday night Gas vs. Diesel No Time 28×10.5/275 Shootout has been added to gain more crossover between the diesel and gas racing worlds. With a class lineup like this, it is easy for any and all diesel racers to get involved regardless of what level they find themselves at.
"Diesel drag racing is truly unique in the sense that it brings people to the sport of drag racing that would have never otherwise found themselves here," says Logan Yelton, Drag Illustrated 30 Under 30 alumni. "By and large, this is a group of people that bought diesel trucks to work them. They discovered how easy it is to make power with them and how fast they can run despite their weight and size due to the high torque yields of the diesel engine. The next thing you know, you find yourself at your local racetrack on a test-and-tune night just to see what it will run. Just like with every new racer story, you're hooked after that. All of a sudden, you are now a drag racer."
Like other racing sanctioned series, the ODSS is comprised of multiple individually sponsored and promoted events. This second stop on the points series, the Outlaw Diesel Revenge, is hosted and promoted by Lavon Miller and team with Firepunk Diesel. This event is piggy backed off one of the iconic attractions of the diesel industry, the Ultimate Call Out Challenge (UCC). This event takes place at the National Hot Rod Association's very own Lucas Oil Raceway Park in Indianapolis, Indiana. Exact spectator gate numbers aren't in yet at the time of this article, but Indy staff confirmed well over 10,000 people through the gates on Saturday to watch the event.
Competitors and spectators traveled from all parts of the U.S. and Canada to be a part of the record event. Between the above-mentioned classes, 311 tech cards were sold to racers, many of which had never set foot on the dragstrip before. Friday morning, Miller and his team offered a free "Drag Racers University" to help first-time racers learn the ropes. Newcomers were paired with a pro category driver and taken to the starting line to learn the procedures of staging and racing from a more seasoned veteran.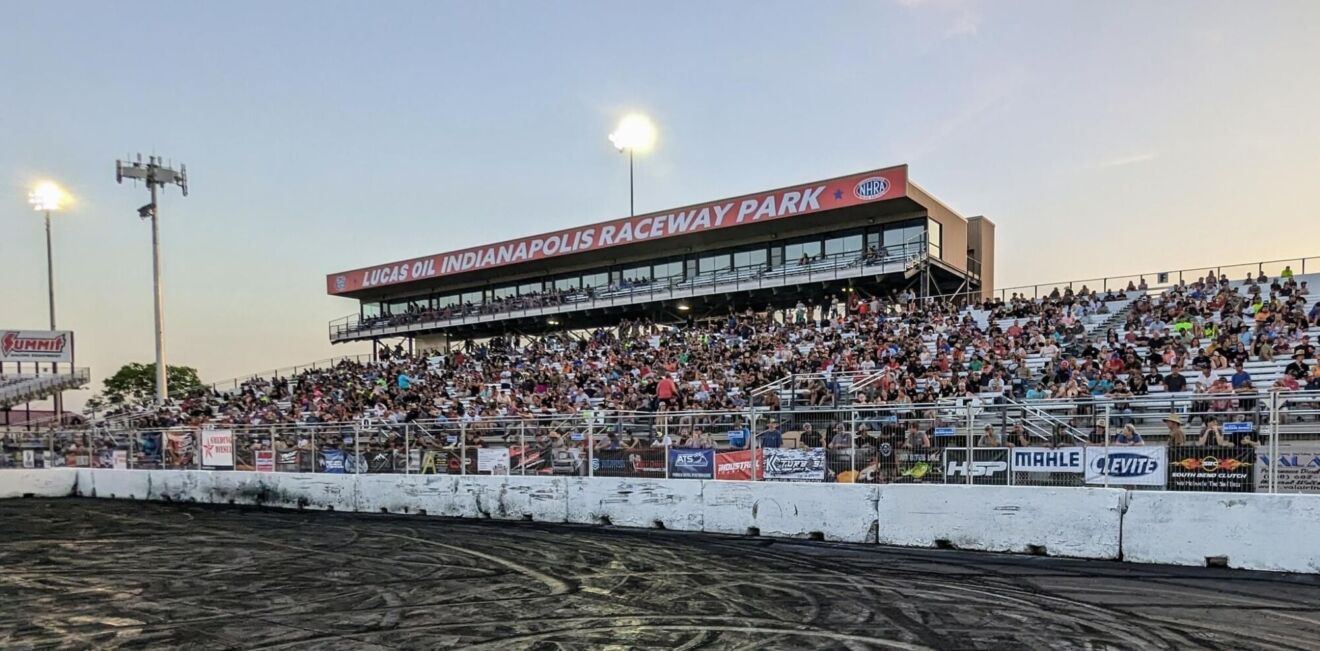 The high number of trucks on the grounds proved to be challenging for keeping an already action-packed event on schedule, but with Miller and crew being seasoned racers and event coordinators themselves, they powered through it to deliver the most drag racing the diesel world has seen.
During the course of the three-day event, Justin Zeigler set low ET and top speed of the event with his 2006 4×4 Cummins-powered Ram competing in the Pro Street category with a 4.90 at 156 mph. The Pro Street category rule set is designed around a full-size truck maintaining factory style appearance to maintain relatability with the fans. The rules are pretty loose for this class. Aside from proper safety equipment, the truck has a 4,400-lb minimum weight requirement. There are no power adder or chassis limits, which makes this category open and accessible to many different types of trucks, engine manufacturers, combinations, and power adders. It could be argued that this class is the most exciting and relatable for the fans and competitors looking to continue climbing the ladder.
In the Pro Mod category, Johnny Gilbert set low ET and top speed of the class with a 4.17 at 184mph in his all-billet Cummins-powered, tube-chassis, split-window Corvette. The Pro Mod category has no rule set other than being a door car/truck. These vehicles are generally purpose-built Pro Mod or Top Sportsman cars with a diesel engine of their choice shoehorned between the double frame rails. In recent years, though, 4-wheel-drive racers have made chassis advancements and have found themselves far lighter than the required 4,400-lb minimum weight for Pro Street and have moved into the Pro Mod category to mix it up with the big-tire chassis cars.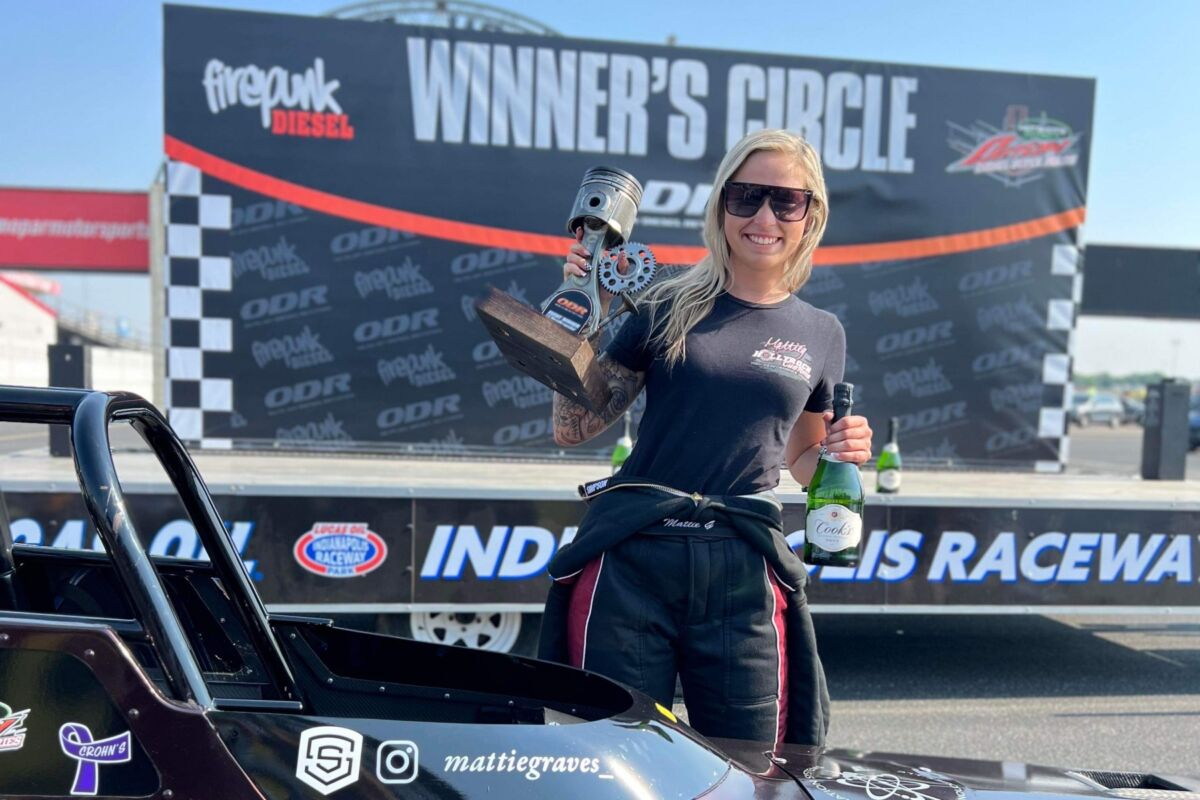 Rounding out the heads-up pro categories, Mattie Graves clinched low ET and top speed of the event in Pro Dragster with a 4.00 at 188 mph in her Duramax-powered machine. Graves is currently the quickest person in diesel, holding a 3.94-second record run. The Pro Dragster class is much like the Pro Mod class with a "run what ya brung" attitude but in dragster form. Anything that isn't a door vehicle is allowed in this category, and over the years it has seen its share of Altereds and Funny Car bodies. At this event, though, all five competitors in the category were dragsters with different engine manufacturers such as Cummins, Duramax, and Power Stroke diesel power plants.
When the dust settled on Sunday, the event winners in each category were crowned and awarded their checks and trophies. The winners and their respective classes are as follows:
ET Bracket: Nick Morris
7.70 Index: Ryan Riddle
6.70 Index: Caleb Brown
5.90 Index: Jerry Parrott
Pro Street: Justin Zeigler
Pro Mod: Johnny Gilbert
Pro Dragster: Mattie Graves
The Outlaw Diesel Super Series and Firepunk team would like to congratulate all of these event winners and thank all of the competitors and fans that made this record-breaking turnout possible. The next stop on the ODSS tour is Beech Bend Raceway Park in Bowling Green, Kentucky on July 7-8.