Thanks for stopping by. Go ahead and sit down. We need to have a talk.
I am hoping for all stakeholders in NHRA Top Alcohol take a moment to read this and discuss it. Everyone involved – NHRA and the Top Alcohol racers need to understand the system is broken. It is beyond tweaking; it needs an overhaul. While I don't think there is no way out for the class, I do think everyone needs to realize maintaining the status quo is a path to becoming a former NHRA class in the not-so-distant future.
It's time for a sober conversation about how we avoid that outcome.
Yes, the reality of the current state of the post-COVID world has created many obstacles to racers attending events. Obviously this is beyond whether or not the system is broken or working. However, nobody can honestly say things were "robust" pre-COVID.
I've grown up my whole conscious life in love with Top Alcohol Dragsters and Funny Cars. Such is the sickness inherited as a second-generation racer, right? I've had my fair share of success as a racer, got my shot to drive a few years, tuned to some big wins. I've spent the majority of my professional life promoting, cheer leading and doing everything I can for the Top Alcohol categories. It pains me to write what I'm going to propose. It means closing the door on the way things have been, but hopefully we can open the door to bringing that "robust" word back to the party.
In racer's terms, there's a bunch of metal in the filter. Do we admit there's a problem and try to fix it, or do we just keep our head in the sand and not check the filter?
| | | |
| --- | --- | --- |
| 2022 Regional Events Car Counts | TAD | TAFC |
| National Average | 8.3 | 5.4 |
| East Region Average | 8.3 | 5.3 |
| North Central Region Average | 7.6 | 5.8 |
| Central Region Average | 7.0 | 4.6 |
| West Region Average | 10.2 | 6.0 |
| | | |
| --- | --- | --- |
| Total Regional Competitors | TAD | TAFC |
| East Region | 15 | 10 |
| North Central | 12 | 8 |
| Central | 16 | 8 |
| West | 16 | 10 |
| TOTAL | 59 | 36 |
| AVG | 14.75 | 9 |
| | | |
| --- | --- | --- |
| 2022 National Event Car Counts | TAD | TAFC |
| National Event Avg | 15.6 | 9.9 |
| Total Combined (national/regional) Competitors | 67 | 46 |
How did we get here?
The first thing we all need to realize is Top Alcohol isn't the same type of class it used to be and will never go back to the way it was. The days of seven strong NHRA geographical divisions are long gone. When NHRA changed to the four Region system in 2012, the transition to becoming more of a national event class was set in motion. Not much changed for the East and North Central Regions. Division 1 and Division 3 racers were able to keep nearly all of their events in their region. Division 2 was rolled into the East region with one event. Divisions 4 and 5 were combined to create the Central Region with 2-3 events each. Divisions 6 and 7 were combined to create the West Region with 2-3 events each.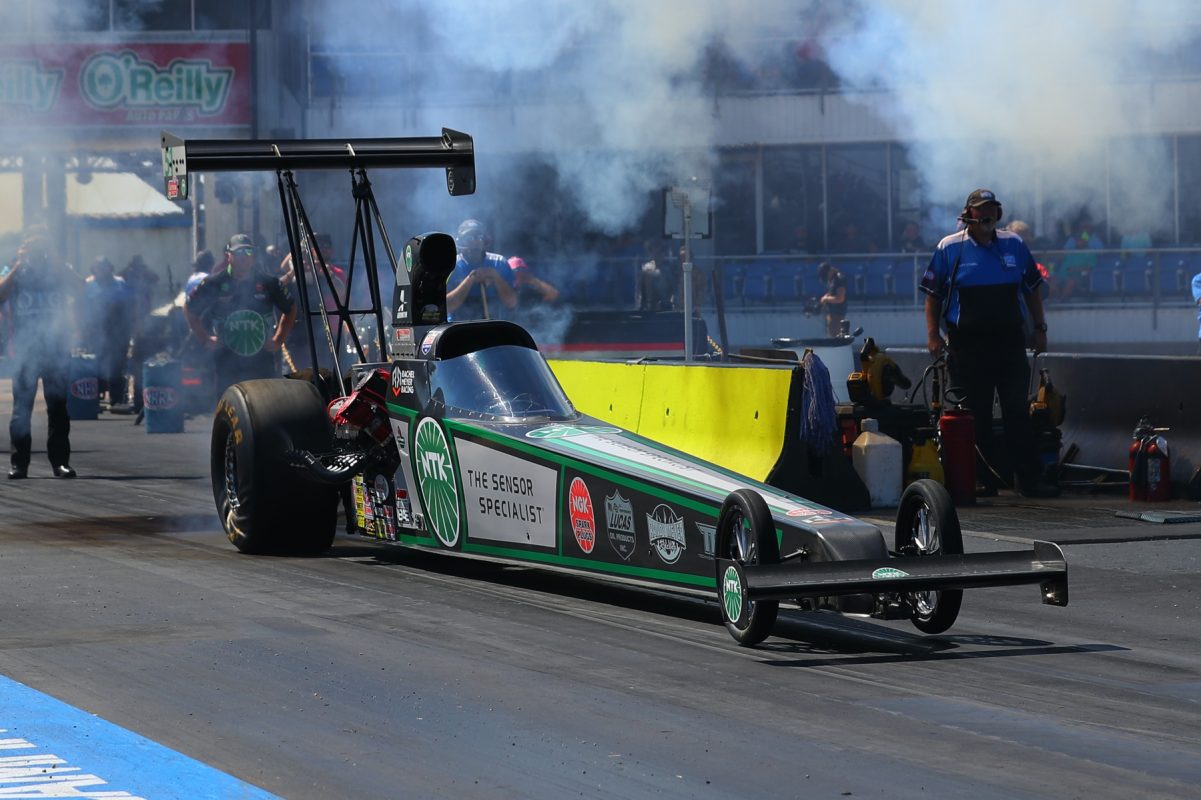 "Valuable" Lucas Oil Points
In the divisional system, your national points were an even combination of division and national points. You claimed your best 5 out of 8 nationals and best 5 out of 8 divisionals. With the regional system, national points shifted heavily to national events. You claimed your best 7 out of 10 nationals and your best 3 out of 6 regionals. This was tweaked for 2022 to claim your best 6 out of 10 nationals and your best 4 out of 6 regionals.
While making the top ten doesn't pay anything, it's a big damn deal to the race teams and a huge badge of honor. In the divisional days, if you had a strong divisional score card, you had a decent shot at a top ten if you went a few rounds at a few nationals. With the past and current regional system, it is very difficult for a team pursuing a regional championship with a regional-heavy schedule, to make the top ten. This has led to many of these teams chasing regional championships to limit their national event schedule.
On the flip side, a racer chasing national points has a strong chance at a top ten or better by attending predominantly national events. Some of these teams do not pursue a regional championship and do not run a full slate of regional events. Some well-funded teams still pursue both national and regional championships.
Under the divisional system, you had no choice but to pursue a full divisional schedule to have a shot at a strong national finish or championship. In this environment, at most divisionals you would see a mix of touring national racers and local division racers. Chasing points and being part of these events was more prevalent. That was a big ingredient to the prestige of running the NHRA Top Alcohol classes. Finishing top five or top ten in some divisions was a fete in itself.
For many racers in the Central and West Regions, the regional system spread the races out so far geographically, that chasing a regional championship was not feasible. This led to a number of racers attending less races and some to leave the class. Once you start attending races outside of an eight-hour driving radius, the amount of time and money for travel increases drastically. Your volunteer crew cannot load up and drive to the track the day or night before; they either have to fly in or take more time off work to drive. Same with the teams and their haulers. More fuel expense, more time off and travel days to get to and from the track.
The point is points have been a key feature driving car counts for years. It's about a racer being able to have a goal to work towards. If the goal of chasing points or running a series becomes unrealistic due to geographical/financial reasons, there is no goal and racing becomes strictly recreational. A points racer is going to try to figure out how to attend more races where a recreational racer has a much lower threshold for reasons not to attend a race. Points can be a valuable currency and incentive to racers – when they have value, and the goal is realistic.
Understanding why we GET to race
NHRA has to make profit to exist. Yes, it is legally a not-for-profit corporation. That doesn't mean they are not in business to make money. Without getting into an accounting lesson (Google it), NHRA would cease to exist if it does not make money. Racetracks hold races to make money and make a profit. NHRA, nor the racetracks are entitled to hold races for the Top Alcohol categories.
Top Alcohol was run at Divisionals as a top-tier sportsman class to help draw spectators. This goes back to the classes roots in Pro Comp and Comp in the '70s. These were feature events on many tracks' yearly calendar. Somewhere along the line in the late 80's or early '90s, the sportsman car counts were at a point where a track did not need front gate spectators to make money off a Divisional event. Given the promotional advertising budget and effort it takes to get a "front gate" spectator crowd vs a low risk, lower effort profit from a strong "back gate" racer car count, the norm gradually changed to the latter. Many tracks would just eat the roughly $16,000 Top Alcohol purse. This trend continued until the early 2000's when NHRA started letting some tracks opt out of having Top Alcohol cars at Divisionals. By 2012, the Regional system was enacted.
While a few track owners have built strong spectator events out of divisional/regional events, they are limited to a select few. Given the current car count situation, if a track owner does choose to promote a front gate show, they are not only taking the financial risk of promoting it, and there is no guarantee that a track will get a full field of cars to put on a show. One track owner told me several years ago, "I love the Top Alcohol cars and I think an event without them is not as good. However, having the alcohol cars is a charity event for them – I lose quite a bit of money having them." Another track owner told me, "Even if I did promote them, I can't get more than three Funny Car's to show up. That's not a show I'm going to promote to my fans." As much as I hate it, it's the truth.
I hate to even say this publicly because these events are near and dear to my heart. I grew up at Division 4 races as a kid. The regional series is dead and only living because NHRA requires certain tracks to keep them. Winning a Regional Championship is still a feat, and still very prestigious.  Even with less cars, you have to beat some tough competition to win events. However, if we can't see that it's not what it used to be, we aren't being honest with ourselves. Lower car counts and less prestige from competing at these events and the regional points series is one more reason not to go.
I hate to advocate for doing away with the series because it may ultimately push some cars out of the class. Some racers in the East and North Central still have a geographically friendly regional schedule to chase the Regional points. Doing away with regional events will be particularly harsh on the racers in the Northwest.
As stated originally, we can't expect to ride a broken system anywhere but oblivion. Somewhere in the not-so-distant future, one car is going to show up, pass tech and get a Wally because they are the only car there. In TAD, 12 of 23 regional events this year have had full fields and only three events in TAFC.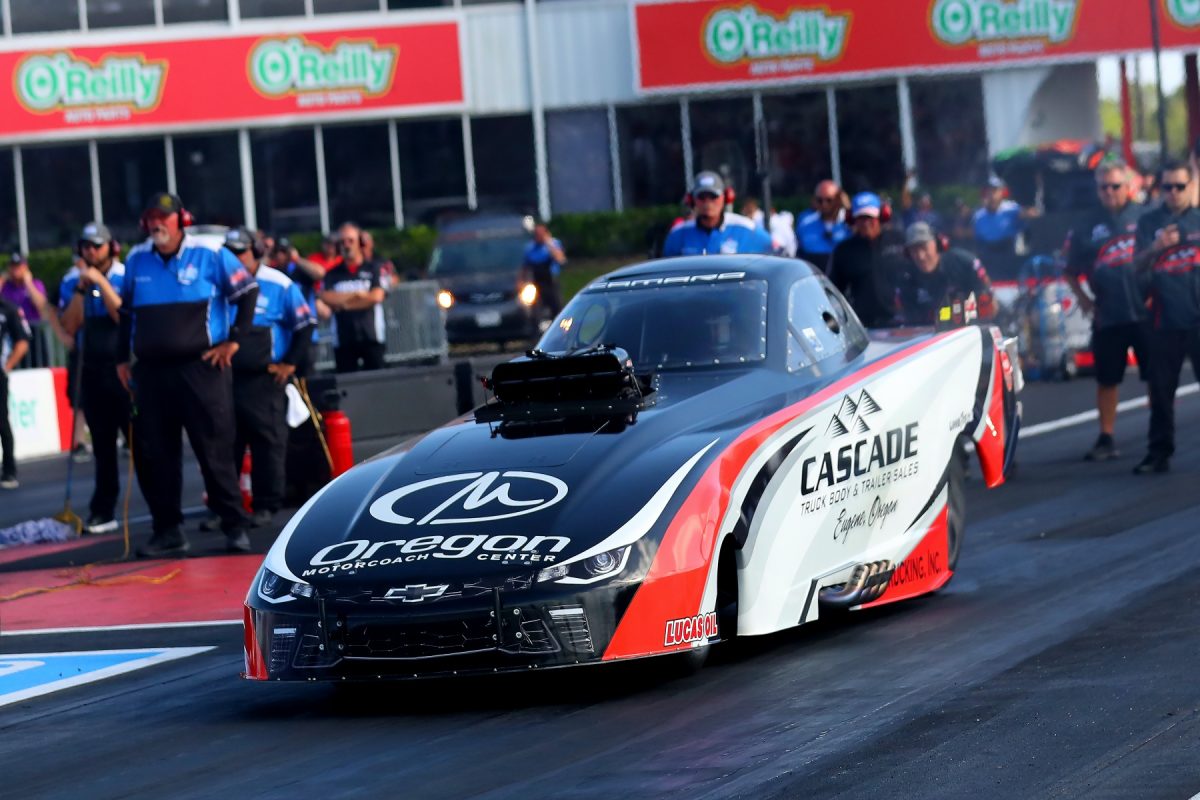 Moving Forward
I have beat the drum of trying to get tracks and NHRA to promote the Top Alcohol classes at divisional/regionals. A little over 10 years ago, I formed the Pro Sportsman Association to try to do just that, promote and build up the Top Alcohol classes. If we look at this objectively, it's hard to draw any other conclusion than the current regional model isn't working. Again, we have to remember races have to make sense business wise or they cease to exist. There is no cavalry of new cars coming to the classes to bolster the car counts. The dwindling car counts speak to the fact the current model is not working.  Racers in the class are leaving, and not enough new racers are coming in.
We need to rally the troops around what is still working – National events. What I am proposing is merging the regional championships with national events. Currently there are 14 national events the Top Alcohol cars compete at. Split the country into three regions – East, Central and West. A regional champion will be crowned based on how a competitor does at the events within their region. I think there should be no drop races in this part of the format. If there are five races in your region, those races count. You claim a region at your first national event, and you earn points towards that region's championship.
The national championship will be a separate points total, maybe the best 8 of 10 or 12 nationals. Think along the lines of conferences in college sports. You play 10 games a year. The conference championship is based on how you do vs. other teams in your conference. You may win the Big 12, but you are ranked 8th nationally. The conference championship is based on how you do at games within your conference, while your national ranking is how you do at all of your games.
An example: Let's say the East Region is Gainesville, Charlotte 1 & 2, Reading and Norwalk. If a racer claimed the East Region, those events would count towards their Regional Points total and their National Points total. Instead of national points being a combined total of regional and national, the two standings would be separate. To be clear, I'm not talking about two separate races at one event, just that the points would count to both.
Why? This would allow racers to still have the regional series to compete for. Obviously with more travel and less events, some racers may only have 5-7 events they can attend. Racers would be able to claim points towards both championships without having to go to separate events for each. I think this is the best compromise for racers wanting to have a national only series and racers wanting some semblance of a regional series. If the class went to a national only points format, the goal of racing for a championship or strong points finish may not be attainable.
Ideally the door would be open for a few tracks that have cultivated fan bases for the Top Alcohol cars to host events that would be something like a "super-regional." Woodburn, Ennis and Norwalk come to mind.
I get the irony of claiming the travel is what is killing the class, but the answer is more travel to national events. However, I feel it is paramount to the success of the class for all participation to be focused on national events.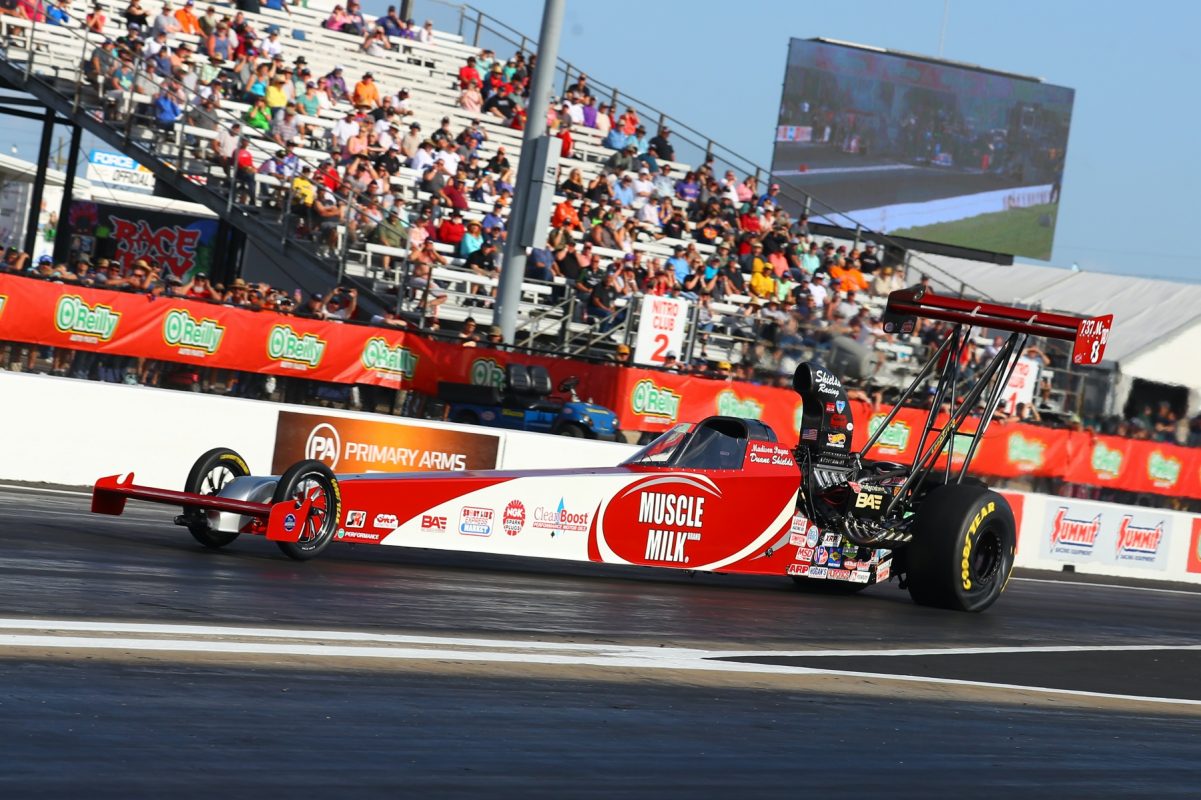 Becoming Pro Sportsman
For any reform to work, NHRA has to pull their weight and make changes to how they treat the class. NHRA needs to formally present the class as Pro Sportsman. Give Top Alcohol a dedicated spot in the run order before each Pro Session. Weather, delays and hard TV times happen, but too often the Top Alcohol cars are scheduled to run in terrible time slots.
The way the Top Alcohol cars have been treated over the years has been a significant part of the decline of the classes. Too often it's a take it or leave it attitude. FC racers in the middle of the country have the option of running Funny Car Chaos and Mid-West Drag Racing Series events. Across the board if you talk to any NHRA racer that has attended these events and one of the first thing they mention is how well they are treated. Having a permanent, fixed spot in the run order would go a long way to feeling "wanted."
What about the money?
Many racers go-to for increasing participation is increasing purses. Simply put, regional tracks are not going to want to pay more for the Top Alcohol cars. The national event purse for the Top Alcohol cars is just over $66,000. Most of that purse is at the bottom with the best qualifying money in drag racing short of the Professional ranks. There is no other series out there paying $1700 to qualify to a 16-car field. What I would propose is to redistribute the year end National Championship purse money to the winners and runner-ups of each national event. The $43,000 National Championship bonus could be divided to add just over $3000 per event to make each winner receive $8,000. The $15,000 second place bonus could be added to each event to raise the runner-up check from $3500 to $4500.
Finally, I think a new divisional class needs to be created to give racers that may be displaced a place to race and develop a pipeline of new Top Alcohol racers. I would call it "Pro Comp" but regardless of the name, it would be a run what you brung dial in class. No delay boxes or auto shift, staggered Pro Tree.  If the class was to be run on the 1/8 mile, that would create the most opportunity. Older cars without carbon brakes and other upgrades would be able to run the 1/8. It would also open the door for many of the faster Top Dragster style cars to compete, as there is no SFI spec for a suspended dragster faster than 6.00.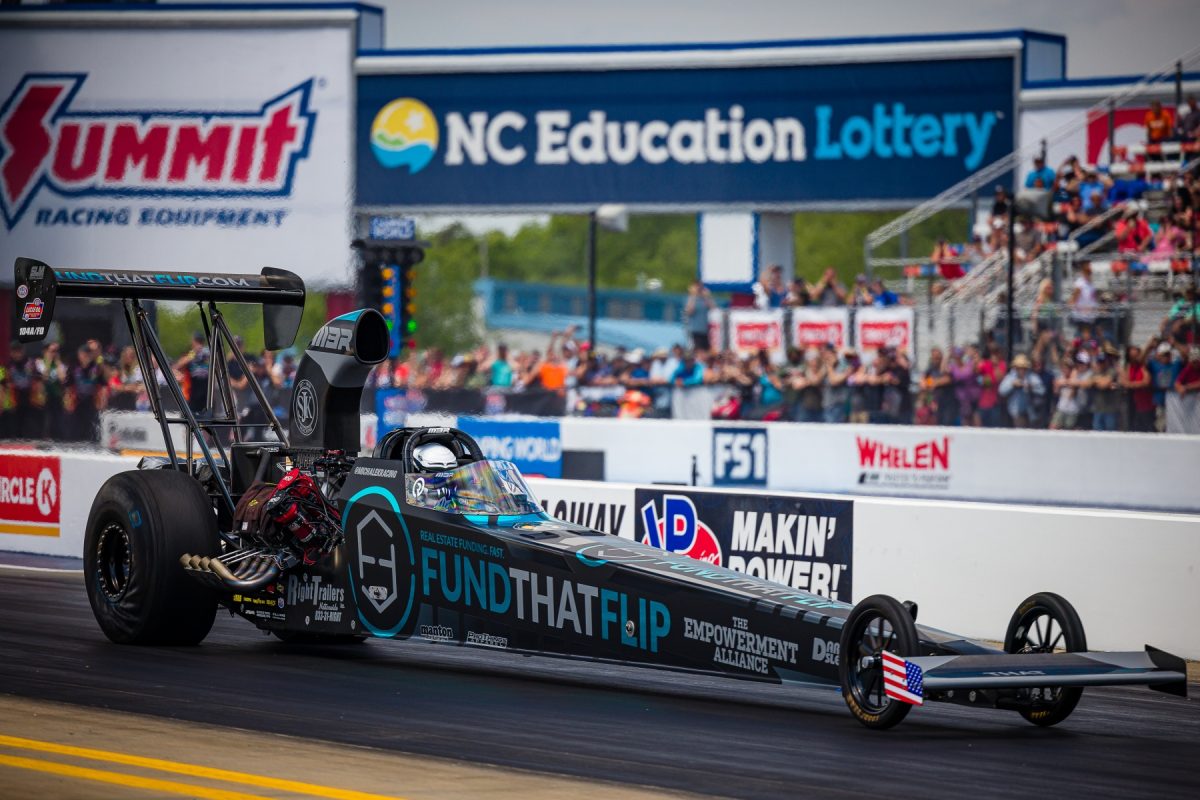 What's in it for the racer?
On the surface, this may appear to be a raw deal for some racers. I think growth is going to happen from being a prestigious series with elevated stature. Better facilities, better payout and more media exposure at every event you race at. Let's be real. Who is going to invest the money to build a Top Alcohol car when most events do not have full fields?
In closing, I feel this proposal could create a Top Alcohol, Pro Sportsman series with full fields, great racing and prestige. The class would not be spread thin over two racing series. It would also prevent the scheduling conflicts that are at times a detriment to car counts. It does come at a cost, and I fully understand a lot of racers are going to lose races they personally enjoyed going to. However, I think a healthier race series with quality events over quantity is the only way the trajectory of the class gets turned around. Leaving things like they are is a path to extinction in my opinion.