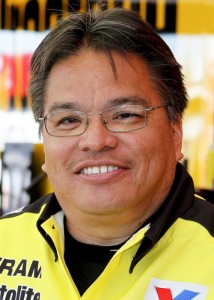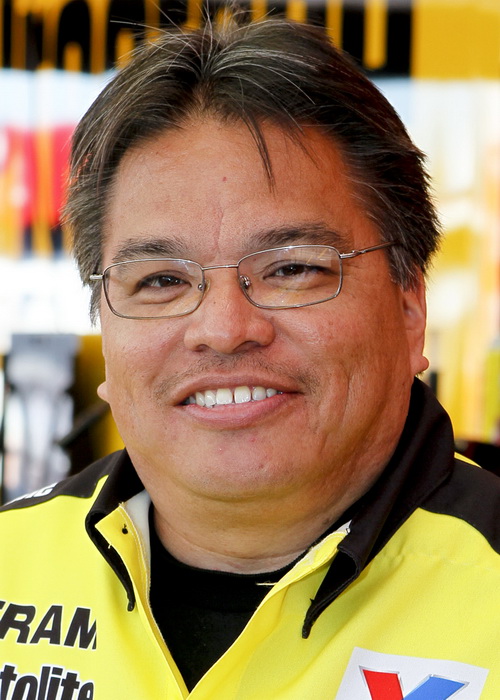 Todd Okuhara's drag racing resume is impressive, but it becomes even more so when it's noted he is 44 years old, and he has a new position to celebrate his 20th year in professional drag racing.
The native of Hawaii living in Brownsburg, Ind., outside of Indianapolis has been promoted to the new position of Don Schumacher Racing's Director of Racing by team owner Don Schumacher. Okuhara will oversee DSR's seven teams, as well as the world championship DSR fabrication and CNC/machine shops.
His promotion leaves Phil Shuler as the sole crew chief on the Battery Extender Powered by Schumacher Top Fuel Dragster.
The 44-year-old will begin his 20th season in NHRA when he arrives at Pomona, Calif., for the Feb. 14-17 NHRA Winternationals to open the 2013 Mello Yello Drag Racing season. He will direct an operation that won last season's world championships in Top Fuel with Antron Brown's Matco Tools team and in Funny Car with Jack Beckman's Valvoline/Mail Terminal Services Dodge Charger R/T.
"This is the next evolution for DSR, and Todd is the man for the job," Schumacher said. "For being a young man, Todd has considerable experience with Funny Cars and Top Fuel dragsters."
Okuhara became involved in drag racing while living in Honolulu while working at his father's machine shop in Kakaako and going to Hawaii Raceway Park. In 1993, he left for Southern California work on the Funny Car owned by fellow Hawaiian and legendary drag racing crew chief Roland Leong. Okuhara moved to NHRA Hall of Famer Don Prudhomme's dragster in 1994 and remained with the Prudhomme and won two world championships with driver Larry Dixon.
Okuhara joined DSR in 2006 as crew chief on Beckman's Funny Car team. That year, when NHRA was still racing nitro cars for 1,320 feet, the team set an all-time speed mark of 333.66 mph. In 2008, Okuhara was switched to run the Funny Car for Gary Scelzi and a year later he was paired with Shuler to crew chief a DSR dragster for Cory McClenathan and with Spencer Massey beginning in 2011.
"This new position will provide much more consistency within our organization," Schumacher stated. "It will enable us to share even more data among our teams and better communicate to our exceptionally talented craftsmen in our fab and machine shops what our teams need to continue improving safety and performance."