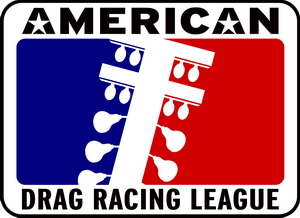 In light of recent statements made on various media outlets, I feel that the ADRL community deserves a more in-depth account of what has transpired over the course of 2013 that led us to this unfortunate situation.
Before getting started I want to personally thank every ADRL racer, team owner, crewmember, sponsor, track partner and fan who has called, sent texts and sent emails offering their support during this difficult transition. It is that support and loyalty that drives me each and every day.
Shortly after reacquiring one hundred percent ownership of the ADRL in December of 2012, my partner Jack Switzer and I sat down and worked up a purse structure for the 2013 ADRL Tour. After weeks of planning and careful consideration we arrived at a figure of $611,200.00 to be paid out over eight events.
During the last week of January 2013 I travelled to Qatar to discuss the 2013 ADRL Tour with Sheikh Khalid Bin Hamad Al-Thani. On the evening of January 30, 2013 I presented our purse structure for 2013 to Sheikh Khalid. After a lengthy conversation it was that evening that Sheikh Khalid committed to sponsoring the 2013 ADRL Tour for $300,000.00.
It was agreed by both parties that Speedtech would be named the presenting sponsor of the 2013 ADRL Tour for his financial commitment of $300,000.00 which was to be paid prior to the start of the 2013 ADRL Tour in March. The following day we issued a press release announcing the sponsorship. Shortly after that we posted our 2013 purses on our website www.adrl.us which now totaled $911,200.00.
On the evening of May 3, 2013 while travelling back from Cordova, Illinois, following a few days of promotional work for our Spring Drags event, I received a call from Sheikh Khalid. After another lengthy conversation regarding many things, including the fledgling X-DRL, Sheikh Khalid committed another $660,000.00 in sponsorship as well as a $250,000.00 bonus to each ADRL champion in Pro Extreme, Pro Nitrous, Pro Extreme Motorcycle or the soon-to-be-announced Pro Drag Radial class who also won the 2014 Arabian Drag Racing League championship in those respective classes.
It was agreed by both parties that $500,000.00 would be paid out at the 2013 ADRL Battle for the Belts, $100,000.00 would be used to increase our 2013 purses starting with our Cordova event and the remaining $60,000.00 would be used to contest Pro Drag Radial at three remaining 2013 ADRL events. We issued a press release the following day announcing all of this.
To date the ADRL has received $630,000.00 via various wire transfers during 2013 for the agreed commitment of $960,000.00 leaving a balance due of $330,000.00. The ADRL has had $1,090,475.00 clear our bank account for 2013 purses as of today. We still owe various racers $45,450.00 for 2013 winnings which are being disbursed this week. We have been working diligently to secure the remaining $330,000.00 owed to racers for the 2013 Battle for the Belts and will disburse those funds immediately upon securing the full amount.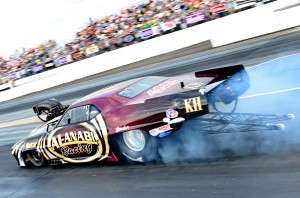 In closing I want to again publicly apologize to every ADRL racer, team owner, crewmember, sponsor, track partner and fan who has suffered as a result of all of this. I also want to be clear that the ADRL will contest an eight race 2014 ADRL Tour as previously announced.
As I stated earlier, the outpouring of support from those who believe in us has been overwhelming and for that reason alone I will not rest until the ADRL is back on solid ground.
(DI file photos by Ian Tocher; Click to enlarge)