Celebrity street racer and star of Discovery Channel's hit reality show Street Outlaws Justin "Big Chief" Shearer caused quite the firestorm earlier this week when he posted a photo of a letter from the National Hot Rod Association (NHRA) notifying cast members that their competition licenses would be revoked were they to continue participation in a production that blatantly portrays and romanticizes illegal street racing. "Just so everyone knows," Shearer posted in his Facebook status, "street racing has consequences."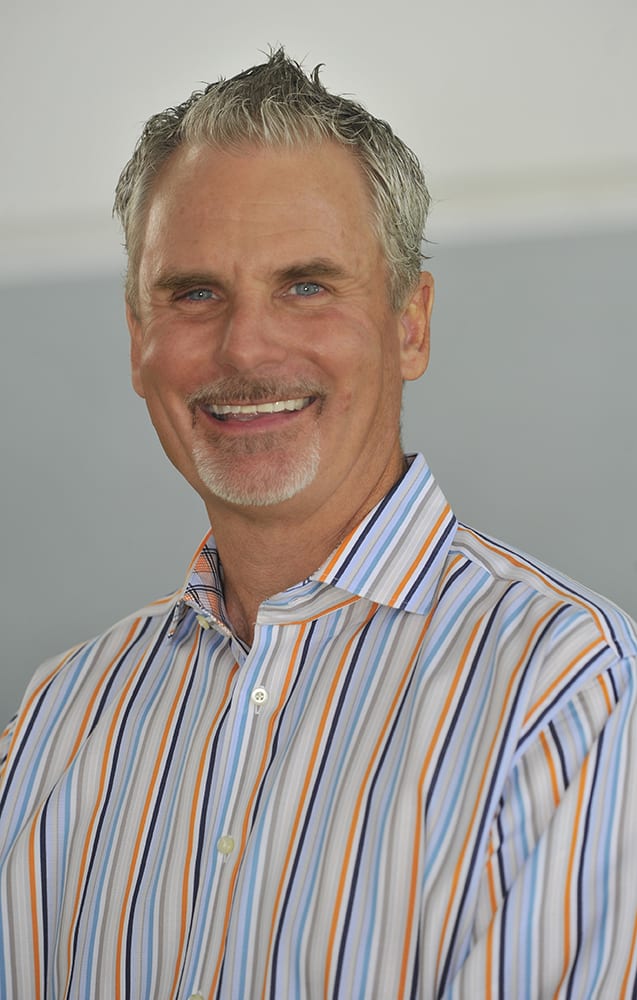 Fans of the show took serious issue with NHRA's actions. Within 24 hours of Shearer's post, stories had popped up on various online magazines and on the websites of respected print titles like HOT ROD.
I also penned a piece for DRAGILLUSTRATED.com that outlined Shearer and co-star Shawn "Murder Nova" Ellington's take on the matter. Though those in support of Street Outlaws certainly made the most noise, further inspection of tweets, Facebook comments and messages sent directly to DRAG ILLUSTRATED would indicate a substantial divide on the matter—a near 50/50 split, in fact.
"The outrage is actually very small," NHRA Vice President of Public Relations and Communications Geno Effler insists. "We've gotten a lot of supportive comments as well. I think it's about 50/50, at least in the things that we've seen. It's been a lot of, 'Good! It's about time you took a stance on this,' and things like that. There have been some unhappy folks who have written to us, but there's been a ton of folks congratulate us for taking the stance that we did."
That doesn't mean the ruckus created by Street Outlaws supporters hasn't been substantial. Web traffic to DRAGILLUSTRATED.com's interview with "Big Chief" and "Murder Nova" ultimately crashed company web servers, and still generated over 115,000 views in less than 24 hours. And a search of #NHRA on social media outlets produces a plethora of hateful (albeit often hilarious) anti-NHRA memes.
For the world's foremost drag racing sanctioning body and its much-celebrated dedication to safety, there's essentially no middle ground on the subject of illegal street racing. Matter of fact, the late Wally Parks founded the NHRA in 1951 almost entirely to curtail illegal street racing taking places on the streets of Southern California. Unfortunately for all those involved, a harmonious relationship between Discovery Channel's ratings golden child and the Glendora, California-based NHRA is virtually impossible.
"Not with the show, per se, because of what it promotes," says Effler. "The often-heard defense is, 'Well, gee, it's not real,' and 'The roads are all closed off,' and all that. Well, whether that's true or not; that's not how it's being portrayed. And so, people who watch it are being led to believe that it's illegal street taking place.
"Whether the roads or closed off or not, though," he continues, "they are still racing on a public roadway that has no barriers on the side. There may be curbs on the side; there may be ditches on the side of the road—no barriers. We've always been a leading opponent of illegal street racing and it's just because we don't like to see people getting hurt or killed on public roads when there are alternatives available, such as drag strips. So, that's the sad part. Whether it's a teenager in the Midwest or a celebrity like Paul Walker, you don't like to read about it."
Effler also provides a little insight as to NHRA's initial reaction to the show, which is now in the midst of filming its fifth season, and their efforts to find a middle ground at the onset.
"Initially, we had asked the production company to—if it was possible—to change some of the format of the show, and to actually do the races on tracks and off public roads," Effler explains. "We also asked them to make the disclaimers more prevalent and more direct."
Once aware of NHRA-licensed vehicles—complete with various sponsor logos and NHRA competition numbers—appearing on the show, NHRA felt they had a responsibility to act.
"We wrote to the production company and we wrote to the individuals whose cars appeared on the show and communicated the message that they are subject to losing their license," Effler says. "It's a cautionary letter; that's it. Just like, 'Hey, just in case you don't realize it, which you probably should, but you're doing something on this show that could cost you your NHRA license.'"
Effler adamantly stated that NHRA wasn't proposing any sort of lifetime ban against the cast of Street Outlaws like a reactive, 30,000-foot view of the situation—particularly on blogs and social media outlets—might lead someone to believe.
"I've been asked a lot about some clarification on the letter. Are these guys allowed to come to NHRA tracks? And the answer is yes, of course they can. There's nothing in there that says they can't come to a Mello Yello NHRA Drag Racing Series event and spectate and nothing that says they can't make an arrangement with an NHRA member track and rent it or have a track do an event featuring those guys.
"There's nothing wrong with that," Effler continues. "I mean, that's the whole point—get it to a race track. And, hey, if they want to race on a drag strip that's unprepped—okay. That's between them and the track owner."
However, a substantial amount of gray area exists in the case of said racers actually losing their NHRA competition licenses, which per the NHRA rulebook are required to drive vehicles covering the eighth-mile quicker than 6.39-seconds. At that point it would quite clearly be an issue for Street Outlaws stars like Shearer, Ellington and a host of others who pilot 2,500-plus horsepower, back-halved doorslammers to race on NHRA sanctioned drag strips.
Nonetheless, NHRA stands by their "cautionary letter," and seems to genuinely hope the cast of Street Outlaws heeds their warning.
"It wasn't a letter saying you are hereby penalized," says Effler in conclusion. "It's just a reminder to these individuals that they have a decision to make down the road. Let's face it, had we taken no cautionary action, had we not said anything and somewhere down the line, heaven forbid, a crash occurs on that show and someone is seriously injured or worse, then everybody would be like to NHRA saying, 'Why didn't you come out against this?' and 'Where was your voice?' We simply can't condone street racing."