In becoming one of the most popular drivers in the NHRA, Antron Brown has enjoyed what has come along with that. Brown's star power recently includes a role as the co-host on BBC America's "Top Gear America" show, as well as something else he takes a great deal of pride in: appearing on the cover of Drag Illustrated Issue 124.
The three-time Top Fuel world champion takes center stage on the latest issue of Drag Illustrated, talking to Nate Van Wagnen on a variety of topics. But it's also an honor Brown holds in high regard.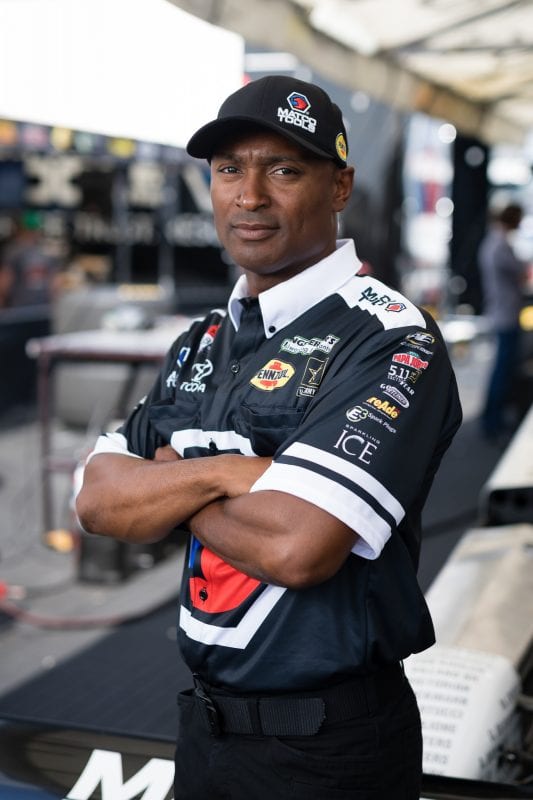 "It's the crème de crème of racing magazines," Brown said. "It has that new, young, hip vibe to it, and when you get up there and get noticed in that setting, it actually makes you feel good. It's always cool to see because somebody is recognizing you for what you're doing, and you're doing something that is still relevant. We work hard at this and we're inspired to try to do great things."
Brown has done plenty of that throughout his standout career, which started in Pro Stock Motorcycle before his current run in Top Fuel. The back-to-back defending world champion is again in the title chase, trailing points leader and close friend Steve Torrence by 105 points with two races remaining.
But the Drag Illustrated cover story allowed Brown to go much deeper than discussing the points chase or what has been another marvelous season. The 65-time event winner touched on a multitude of topics in a wide-ranging interview, giving his thoughts on all things drag racing.
It was also an opportunity for Brown to reflect on his own remarkable journey, one that he never thought would put him behind the wheel of a 330-mph Top Fuel dragster.
"I was just a kid in this sport who grew up around it and had big dreams," Brown said. "I never thought I would make it here. I just dreamed about it. Having those relationships with fans, all I ever wanted to do was be a part of this."
Those dreams became reality, but as the Drag Illustrated cover story will show, fame and success hasn't changed Brown. From a modest upbringing in Chesterfield, N.J., Brown remains just as passionate and gracious about his current status in the sport as he did growing up at watching races at Old Bridge Township Raceway Park.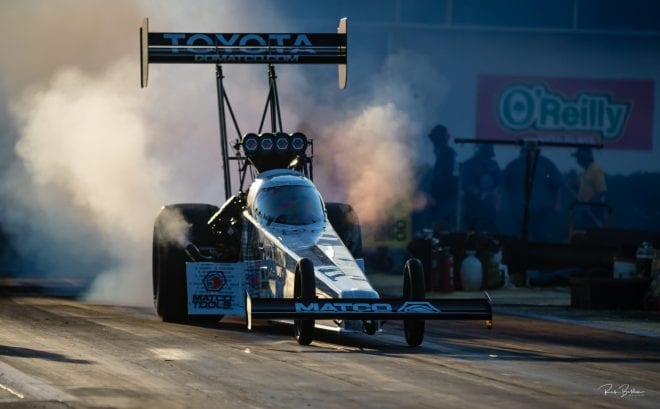 "Where it comes from is just knowing that all this stuff and everything around us is not guaranteed," Brown said. "This is not something that somebody owes you. It is just about being humble and gracious because it could be gone tomorrow. Once you get here, it's a fight to stay here. You have to stay on your toes to keep those relationships growing and growing.
"It's something I don't take for granted. I've been through all the ups and down. I've been through it all. But if not for those mistakes, I would have never changed. I try to stay humble and enjoy every moment I'm out there."
Visit digital.dragillustrated.com to read the Antron Brown cover story, as well as the entire State of Drag Issue, for free.