On the heels of a fifth NHRA Pro Stock world championship, Erica Enders will make her Mountain Motor Pro Stock debut March 3-5 in the $25,000-to-win $hameless Racing Mountain Motor Pro Stock Invitational (MMPSI) presented by Seminole Paving. Taking place in conjunction with the Drag Illustrated World Series of Pro Mod at Bradenton Motorsports Park, the MMPSI will draw Mountain Motor Pro Stock's best drivers and teams for a big-money shootout.
Though Enders has never driven a Mountain Motor Pro Stock car, she's stepping into a proven car. She'll drive one of the two Camaros formerly owned and driven by JR Carr and tuned by engine builder Frank Gugliotta. Elite Motorsports team owner Richard Freeman will drive the other car.
"I feel like we purchased the best program out there, which was JR Carr's," Enders said. "He has the nicest equipment and definitely didn't spare any expense with any portion of his program. Being handed that program and then to put our guys in the places that they're great at, I don't think of any reason why we shouldn't do well. We also are going to have the 'Flying Meatball,' Frank Gugliotta, who was JR's crew chief, helping us as well."
The Mountain Motor Pro Stock car, which has just over 300 more cubic inches than the 500-cubic-inch Elite Performance engines in Enders' NHRA Pro Stock car, will be a new challenge for the multi-talented driver.
"I'm definitely excited to add another class to the roster of cars I've driven," Enders said. "It's similar to NHRA Pro Stock in a lot of ways, but it's going to be way different in a lot of ways too. [MMPS] is definitely more physically challenging to drive because they have a bigger clutch with less discs and they run more counterweight and more base."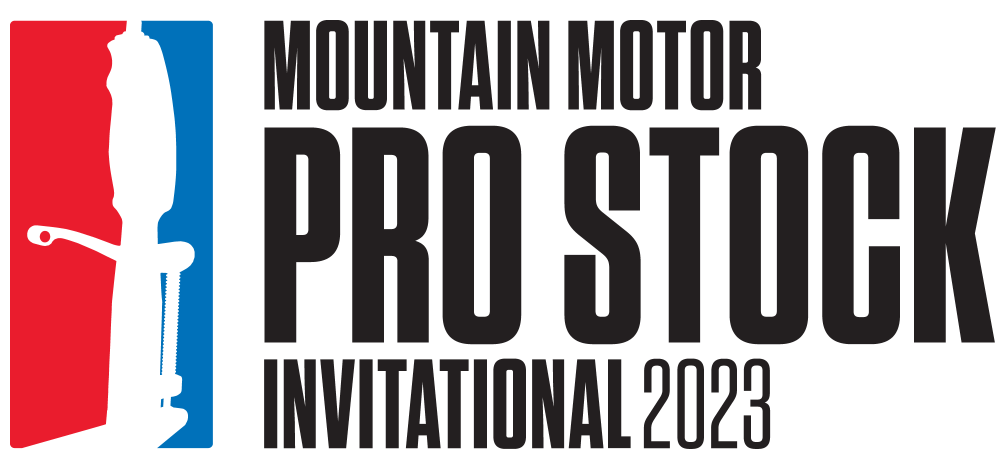 Still, Enders is confident she and the Elite team will acclimate quickly to MMPS because of its similarities to NHRA Pro Stock. She believes the transition will be smoother than those they faced in other past ventures like Pro Mod and Factory Stock.
"I wish that we came out swinging in a different fashion than we did, but we just weren't real versed in those areas," Enders said. "But this is going to be different because Pro Stock is our game. And while it is different to run, I still have Rick Jones-built cars, and I still have Mark Ingersoll as my crew chief, and I still have Jake Hairston and Kyle Bates as my engine builders."
The 2023 WSOPM and MMPSI will be Enders' third time competing in a Drag Illustrated event. She competed in the 2018 WSOPM at Bandimere Speedway in a turbocharged Pro Mod, as well as both World Doorslammer Nationals in Orlando in Pro Stock. She also won the 2021 World Doorslammer Nationals in Comp Eliminator.
"I was so excited the year that I won Comp," Enders said. "It was Greg Anderson, myself, and the two Cuadra brothers in the semifinals [in Pro Stock]. I remember thinking in the staging lanes, 'Man, if me and Greg can beat the Cuadra boys, it'll be us in the finals and we're battling it out again.' That was my mindset. Then, the Cuadra boys whooped both of us and went on to win the whole race. It would've been cool to double, obviously, but to have been able to go that deep in Pro Stock and then to win the deal in Comp was amazing. Adding Mountain Motor is going to be awesome."
Enders, who's competed in NHRA Pro Stock since 2005, is looking forward to competing with a new cast of characters in Mountain Motor Pro Stock. That group includes veterans of the class like longtime friend John Montecalvo and record holder John DeFlorian, who Enders first met early in her NHRA Pro Stock career.
"I think that we will be successful at it, but I will definitely be green as a driver, and a lot of those guys have been doing it for a long time," Enders said. "Just like back when I first started racing 500-inch Pro Stock, I raced with Mike Edwards, and Warren and Kurt Johnson, and Jeg Coughlin Jr., and all these guys that had done it their whole life.
"So, I'm the rookie and that'll be the human variable of it, right? While every other piece of the puzzle is in place, I have to do my job," Enders continued. "I'm going to learn as quick as I can and try to do my best. We're going to have a target on our back over there too because they want to kick our ass. We'll see how it goes, but I am excited to try something new."
Enders and the rest of the drivers will attempt to qualify for the 16-car qualified field, with $25,000 going to the winner. The eighth-mile MMPSI will follow PDRA Extreme Pro Stock rules.
Fans can watch the WSOPM and MMPSI action live on FloRacing. CBS Sports will air their coverage of the event in April.
For more info and to purchase tickets, visit www.WorldSeriesofProMod.com.