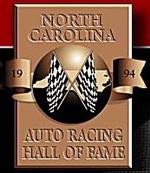 The North Carolina Drag Racing Hall of Fame (NCDRHOF) officially joined the North Carolina Auto Racing Hall of Fame (NCARHOF) Sept. 21, in a ceremony led by NCARHOF Chairman Don Miller and NCDRHOF Executive Director Jim Turner.
Introduced by Bill Blair, former NASCAR engine builder and owner of some of the most rare original Pontiac drag cars on the planet, Miller opened his facility in Mooresville, NC, to the drag racers with an addition in the works as soon as funding will allow.
In addition to Hall of Fame dignitaries, the event included a great turnout of former inductees and drag racing cars ranging from Super Stock to Pro Mod to Top Fuel.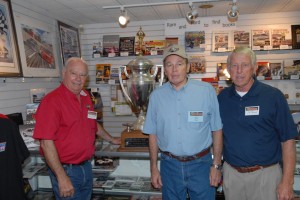 Attendees included Roy Hill, Gene Fulton, Rickie Smith, Doug Herbert, Sam Carroll, Harold Denton, Mike and Steve Heintz, Curtis Smith, Herb McCandless and Lynwood Craft. Also on hand were students from the NASCAR Tech Center to lend a helping hand where necessary.
Highlights of the day included an autograph session with former inductees, Miller's wife Pat sitting in Doug Herbert's Top Fuel car during a warm up, and cars from Curtis Smith's Stocker to Rickie Smith's Pro Mod Camaro with sponsor Charles Lingenfelter, owner of IDG, also in attendance.
Other cars included a fuel altered fresh from a nearby race, the COPO Camaro of Cagnazzi Racing, a Gene Snow Funny Car from the '70s, and an ADRL Pro Extreme motorcycle, fresh from competition at a recent race in Rockingham.
The North Carolina Auto Racing Hall of Fame is located at 119 Knob Hill Road – Lakeside Park, Mooresville, NC 28117. For more information, visit NCARHOF online at http://ncarhof.com/ or call (704) 663-5331.
(Photos courtesy NCDRHOF; Click to enlarge)