A VIP delivery sits at an American airport, waiting not-so-patiently to clear customs and be loaded onto a plane, bound for the Sydney workshop of MOITS Racing.
Outlaw Extreme racer Paul Mouhayet will soon be unveiling the lastest thoroughbred to join the MOITS Racing stable.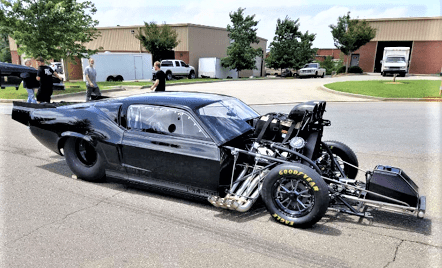 Being both the fastest man in the world on a 10.5 tire, as well as the fastest door car pilot in the world, have not quenched Paul's thirst for success. "You want to beat the best when you race. In this country the best door car driver and team is John Zappia and Zappia Racing," he states. "We've done great things with the turbo cars, but after all we've done, the Pro Mod deal hasn't taken off here. And for us to race against the best on home soil we needed to go down this road."
The new Slammer setup will look a little like this:
Jerry Bickel Chassis/Pro Line 1968 Fastback Ford Mustang
Pro Line 520 cu.in. PSI Supercharged Hemi
3 Speed Lenco Drive
Australian IHRA & ANDRA Legal Pro Slammer/Top Doorslammer
After lengthy discussions over the past few years, the team at MOITS Racing felt pushed into a corner to race Doorslammer. From there, a plan was formulated to put together their Australian-legal Slammer.
Of course with the long and successful relationship the MOITS guys have had with Pro Line, they were the only choice for this new power plant combination. Jerry Bickel has built some of the fastest blown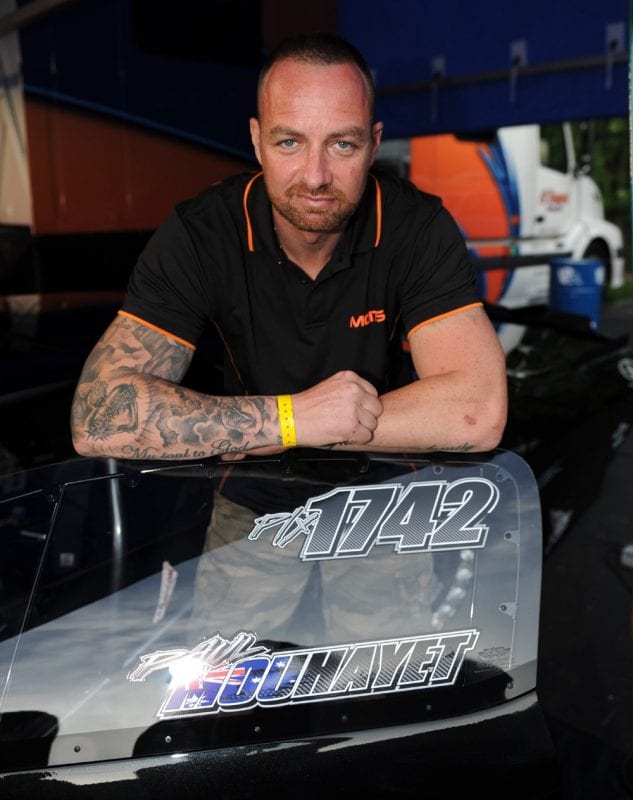 doorslammers in the world and was tasked with building the new Moits beast, his first Aussie Slammer.
As soon as the new car arrives it will be set up and tested prior to its debut at the upcoming Nitro Up North
event, being the opening round of the newly amalgamated Pro Series of The Australian National Drag Racing Association and 400 Thunder in Darwin (NT, Australia). If all goes well, with Paul and close-knit team adapting to the new car quickly, they will also race the following weekend in the exhibition Doorslammer bracket at Alice Springs (NT, Australia).
Although Paul has certainly made his name on both sides of the Pacific Ocean in turbo cars, he is no stranger to the supercharged world, having driven the Steve Sarkis blown Nova at Sydney Dragway (NSW, Australia).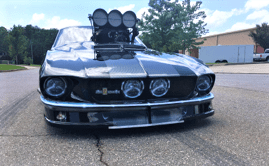 New cars always come with a myriad of teething issues, and to assist the team to get through those as quickly as possible, and make a mountain of horsepower out of this blown Hemi, Billy Stocklin is making the journey to Australia. Doorslammer race fans will be extremely excited by this news. Billy has tuned for some of the biggest names in the Pro Mod world, including Frankie "The Madman" Taylor. He currently tunes for the poster-boy of NHRA Pro Mod, Stevie "Fast" Jackson. (Click here to read our interview with Stocklin)
Paul, David, Daniel, MOITS brothers Michael, George & Tony, and the entire MOITS Racing Team would like to thank every single person and company involved with getting this car to fruition, and look forward to unveiling it along with their two new major corporate sponsors once the car hits Australian shores.