For the past two decades, motorsports marketing executive Brian Bohlander has been building brands through motorsports. Currently, the Director of Marketing for Old World Industries, Bohlander has led a variety of marketing programs at various levels of global motorsports as well as serving this term as SEMA's Motorsports Parts Manufactures Council (MPMC) Chair Elect.
Where Bohlander has set himself apart from so many motorsport executives is knowing what it takes on and off the track as a competitive driver. With over three decades of racing experience, Bohlander has raced everything from karts to off-road buggies. Recently, he added another title to his ever-growing list of racing accomplishments; licensed NHRA driver.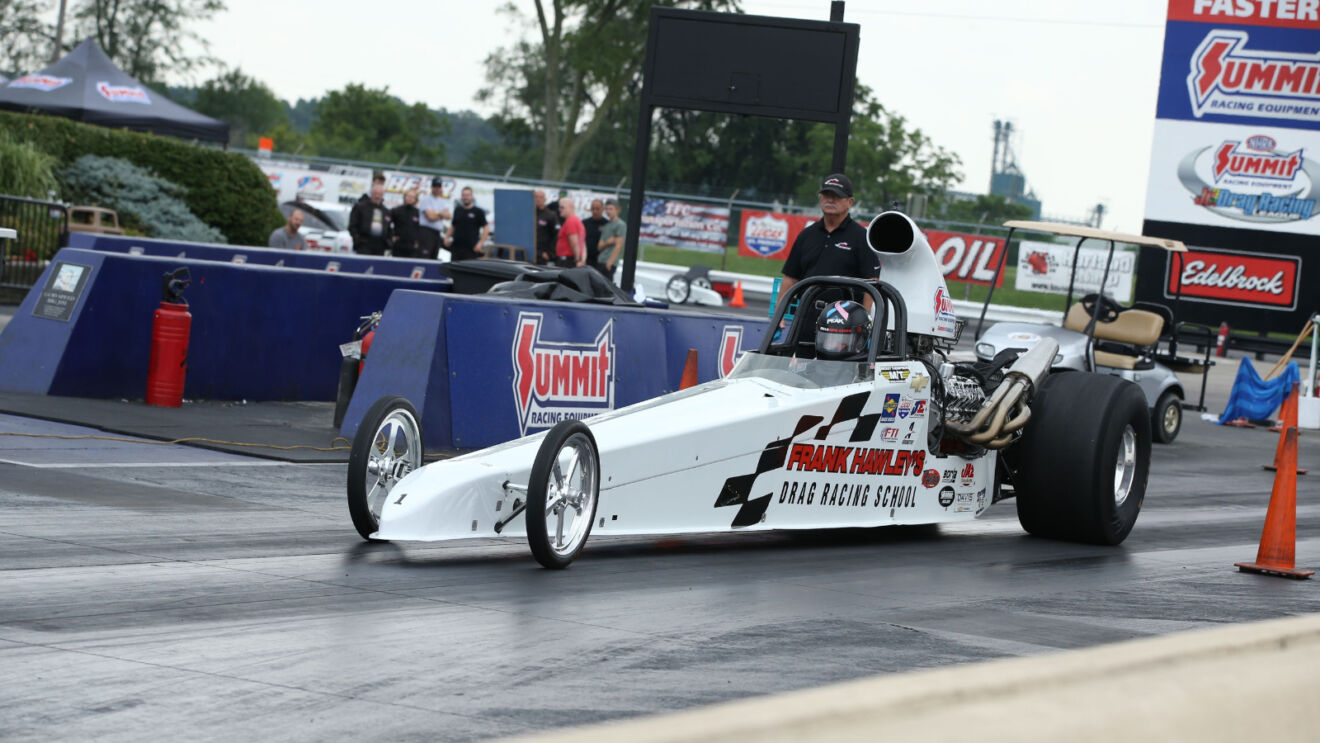 "I've stood on the starting line and watched the best in the NHRA race everything from Stock to Top Fuel. The licensing experience really puts into perspective just how good all NHRA national level drivers are when races are won and lost by as little as a 0.001 of a second," Bohlander stated after attending Frank Hawley's Drag Racing School.

His on-track accomplishments include winning in the WKA Manufactures Cup National Series, the National Auto Sport Association (NASA) Thunder Roadster Series and was the lead driver for the team that won Class 5500 at the 2020 Mint 400. Bohlander is also a Motorsports Safety Foundation certified instructor and has been leading NASA wheel-to-wheel road racing competition schools since 2016 in various regions.
But the lure of adding NHRA race wins to his resume was too much to ignore, so the instructor became a student, enrolling in the Frank Hawley Drag Racing School and recently graduating with a Super Comp license after the two-day session at Summit Motorsports Park in Norwalk, Ohio.

"Frank's program was recommended by just about everyone I know in drag racing as the first step. Frank is a master of his craft, both with the driving technique but also the mental aspects of racing," Bohlander states.

The goal of completing the class was two-fold for Bohlander. The veteran marketer wanted to better understand what made drag racers tick and as a racer he also wanted to lay the groundwork to compete on the NHRA divisional or national stage, so adding the NHRA license was a logical next step. During the class Frank Hawley recognized that Bohlander was absorbing information on a variety of levels.

"Working with Brian was a lot of fun because he brought a lot of knowledge and enthusiasm to the class," said Frank Hawley. "He adapted very nicely to the car and he really got into everything the class had to offer. We are seeing more executive-level participants, but to have someone like Brian committed to the two-day competition class is unique. We have more people and companies participating in the one-day Adventure Program. I am excited that our school is continuing to train the future stars of drag racing as well as reaching out to corporations to either introduce them to the sport or enhance their understanding of drag racing. I think the experience Brian took away from the class will be advantageous on and off the track."
Throughout his career, Bohlander has worked with a Who's Who list of professional drivers from every level of professional to grassroots racing. His experiences on the track and in the boardroom have provided him an unparalleled career path and an understanding most business executives can only dream about.

"This may be the most difficult form of motorsports I've attempted as every step needs to be perfectly executed to get the win light. There's no opportunity to make up for a mistake, it's sudden death in eliminations and I look forward to making more runs to perfect those skills. The experience has also given me a new appreciation for what it takes mentally to switch from the intense focus needed to drive these cars to handling all the obligations required of the drivers at the track."